If you are like me, someone who prefers to shoot with a smartphone you would have faced the same problem that I faced when I started – stabilizing my smartphone for a blur-free shooting experience. Smartphones are light but that very fact works two-ways, as an advantage as well as a disadvantage.
Smartphones being lightweight systems can easily sway as your hands move during a shoot. A reason why it is important to stabilize them. Thankfully over the last few years, a bunch of smartphone stabilization systems has come into being. Today, I shall be discussing a particular type – gimbals.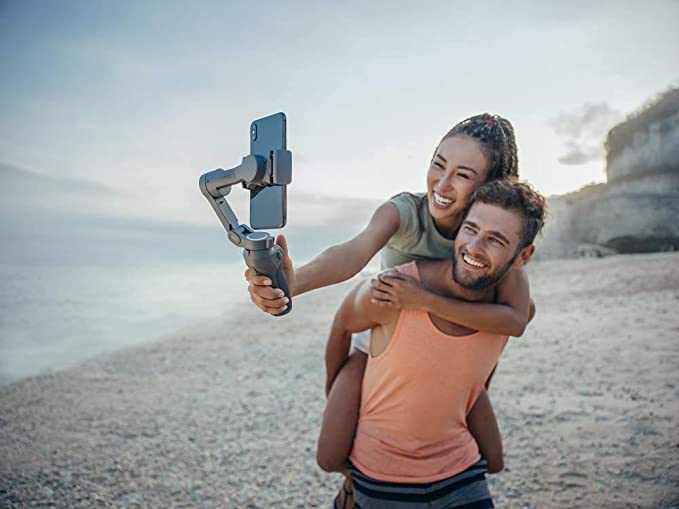 RELATED: Top 8 Best Handheld Gimbal Stabilizers for Smartphones
Commonly Asked Questions About Gimbals for Smartphones
But before that let's try and answer a few questions about gimbals –
1. Do I need a gimbal?
A gimbal is a stabilization system that works to move the camera / phone mounted on it, independent of the individual who is holding the gimbal stabilizer. Hand-held filmmaking is not without jittery and shaky results. Though some filmmakers use that approach to create an authentic POV perspective, most filmmakers prefer to smoothen out the results. If you are serious about filmmaking then you need a gimbal. Preferably a three axis gimbal that can produce those free flowing almost flying through the air footages. This has the potential to add to your production value and directing credentials.
2. How does a gimbal work?
Probably the most relevant question, gimbals work using a number of algorithms and gyroscopes. Once switched on, the gimbal will track movement in any direction especially sudden movements of your hands and apply corrective measures to counter that motion. How are those corrective measures applied? They are usually applied by adjusting the gimbal's motorised joints to compensate for the movement of your hands. Each gimbal make uses a proprietary algorithm run via a computer to compensate for the hand movements. They are different from each other but at the core they all do the same thing. They can detect when the camera is moving intentionally and when it is moving unintentionally. The computer will measure the unintentional movements and compensate for that movement by moving countering the motion via it's motors.
3. What are the main advantages of a gimbal?
Gimbals are a type of pivoting support system. When your hands move during filming or shooting stills, the gimbal allows the camera to maintain its position independent of your hand movements. This is done by a three-axis rotation system that freely rotates (pan, tilt and roll) the smartphone / camera / action cam as your hands move. The result, video footages appears to be super smooth when panning, tilting or rolling, that the camera angle is steady. There are no visual jerks and the footage you are able to record is absolutely blur-free.
The primary advantage of motorized gimbal stabilizers is that they are easy to set-up. Unlike the larger stabilizers rigs that professional filmmaker use, these are lighter and is perfect for smaller cameras like DSLRs, mirrorless, action cams and mobile phones.
Because they are lighter, they are easier to lug for longer periods of time. When you want to take a break or are between shots you can simply put them down and take a breather.
Because they are of a compact in size, you can spend more time shooting with them than you could with larger rigs.
A number of gimbal stabilizers come with an option to mount external accessories like microphone and LED lights. These can complete the whole set-up and create an easy filming solution for you.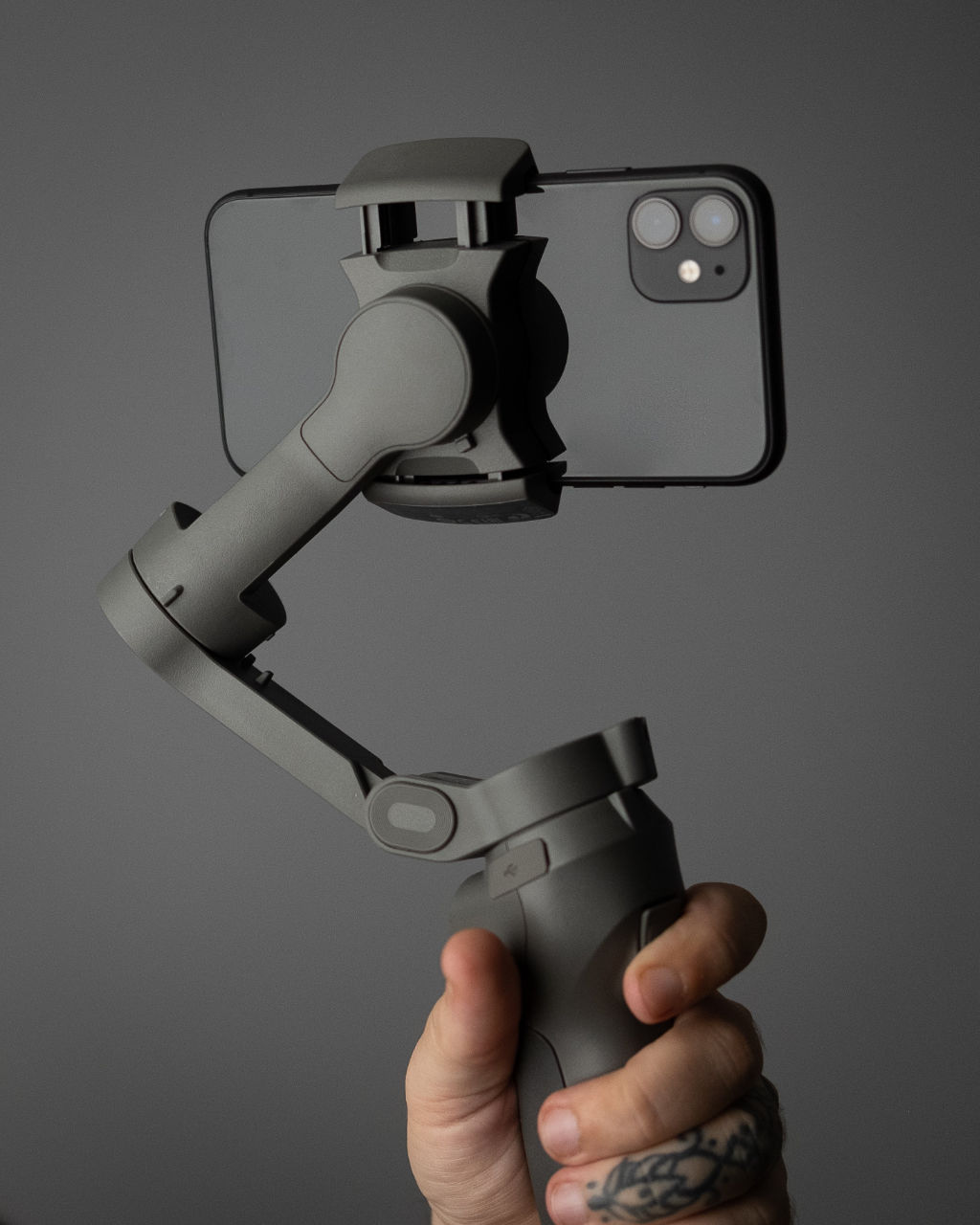 4. Gimbals vs Steadicams, which is the best?
Perhaps one of the biggest question to ask yourself when considering a gimbal is if it is a better setup compared to a steadicam. Gimbals and Steadicams have both been around for a while. Though Steadicams have been around for a longer time frame. The problem with Steadicams is that the technology has not really changes in 30-40 years. It has remained basically the same.
On the other hand, gimbals have been heavily refined and upgraded. In the initial days of gimbal stabilizers, they were jerky and was mainly mechanically operated. They now come with advanced features, multi-axis stabilization, motors, sensors and other features that make them quintessential tools for the photographer and filmmaker alike.
Gimbals are by far the best in terms of performance and output quality. If you are looking to shoot videos, I strongly recommend gimbals and not Steadicams.
That said, professional filmmakers use dollies, jigs and other large stabilization rigs with considerably larger cameras. This also means, they have a significantly bigger budget and have full understanding of the complex and intricate operation of the different gadgets in use. Smaller gimbal stabilizers are only meant for indie filmmakers, filmmakers who shoot mainly with smaller camera systems, smartphones, action cams etc.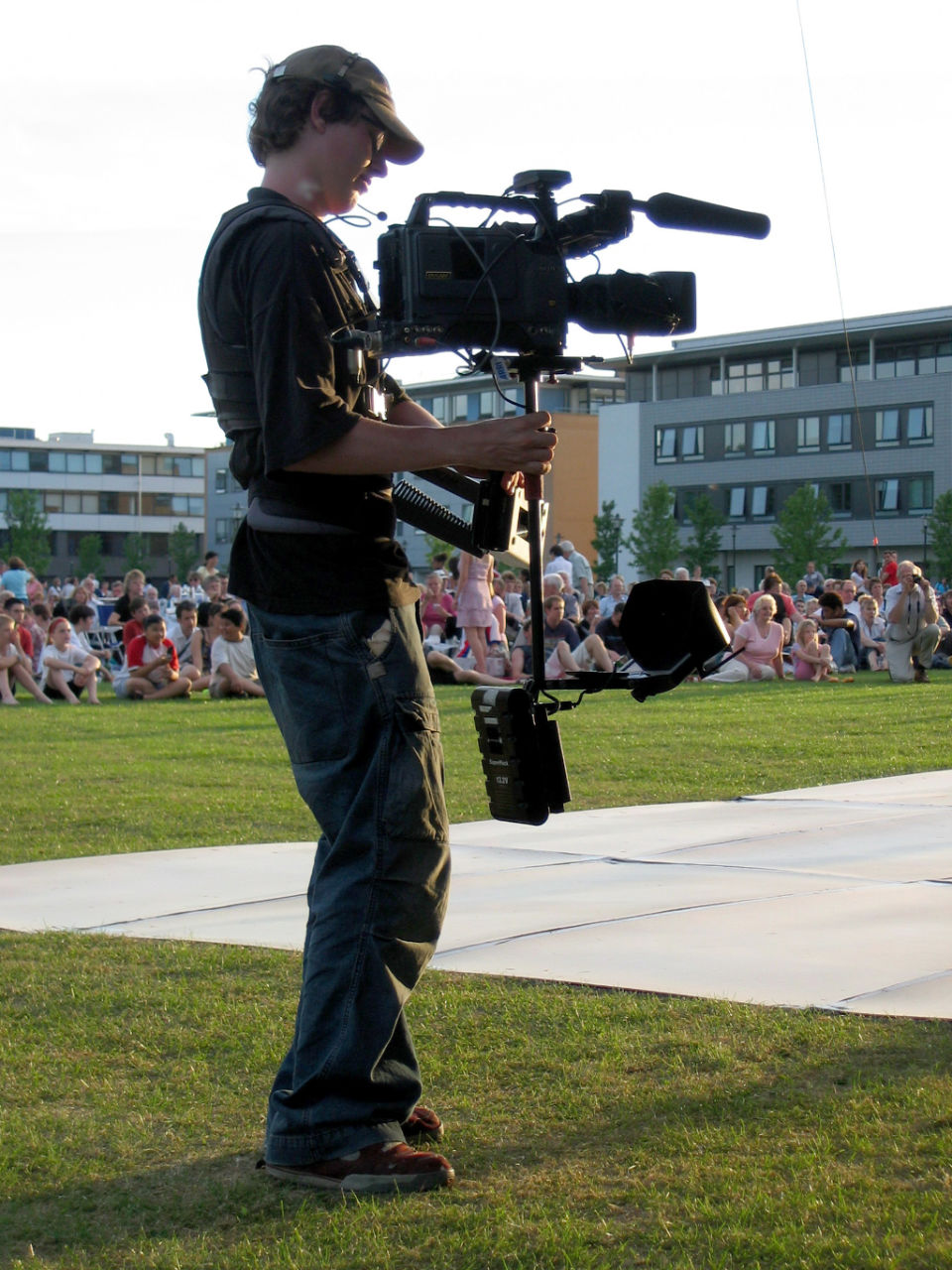 5. Gimbals vs Tripods (with PTZ heads)
Many filmmakers who have been fed with the traditional styles of filmmaking use a PTZ (Pan-Tilt-Zoom) head with a set of tripod. They will argue that they can manage shooting stable footages using the set-up. I agree it is a stable platform and that you can shoot shake-free videos with that set-up, but not when you are moving with the subject.
When you are moving with the subject you will need a different kind of stabilization set-up. There are expensive rigs which are heavy. Only professionals use those. But the cheaper varieties such as hand-held gimbal stabilizers are easier to work with and more people can afford to buy them. I guess what I am saying is, PTZ heads have its uses but for a quick and simply setup, a hand-held gimbal can easily replace a camera / smartphone mounted on a PTZ head with extra benefits.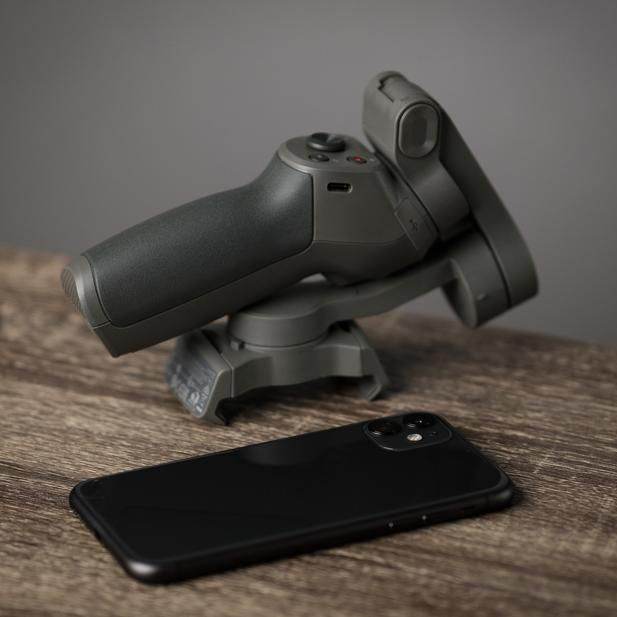 6. What are the different types of gimbals?
Gimbals can be mainly divided into single-axis units and three-axis units. As mentioned above single-axis units will stabilize the camera in one axis only and similarly a three-axis unit will stabilize a camera on three axes.
Gimbal motors are an integral part of gimbal stabilizers. These are the motors that stabilize the camera by moving the gimbal along one of the three axis and stabilizing the footages. Good quality gimbals are brushless. This provides the added advantage of a noise-free operation. The last thing you would want is the humming sound that the gimbal motors produce that gets picked up by the camera microphone and therefore ruin your footages. Therefore, always instead on brushless motors.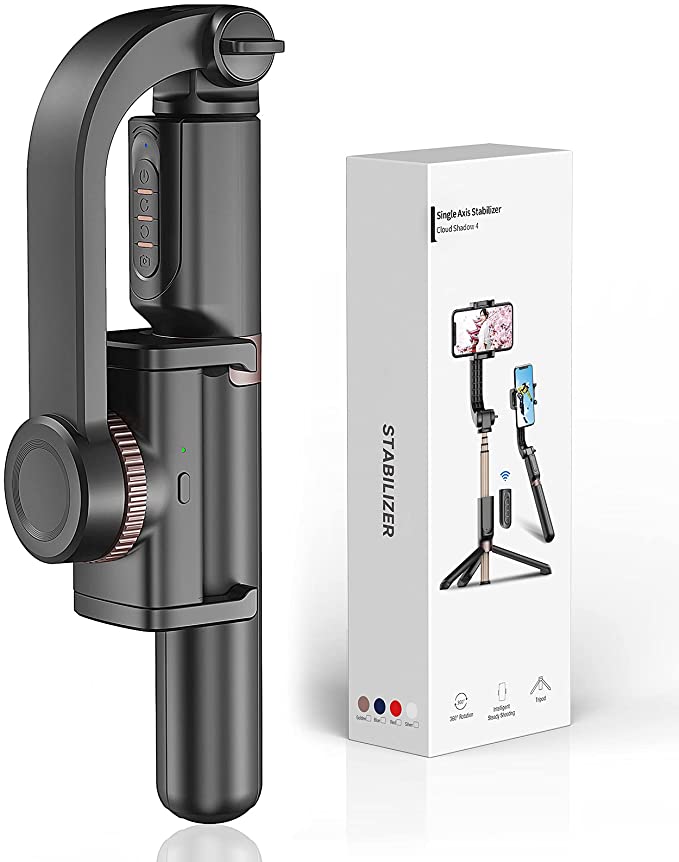 Your Best Options
Here is a selection of some of the best gimbals out there.
Not quite a gimbal for smartphone but it captures video and photos just the same. The DJI Osmo Pocket 2 is a three-axis gimbal stabilizer with a built-in 4K camera. This camera is powered by a 1/1.7-inch sensor capable of also producing still images. The built in lens on the gimbal has a focal length of 20mm and an aperture of f/1.8. At just 116 grams the DJI Osmo Pocket 2 is extremely lightweight and therefore easy to operate and for long hours.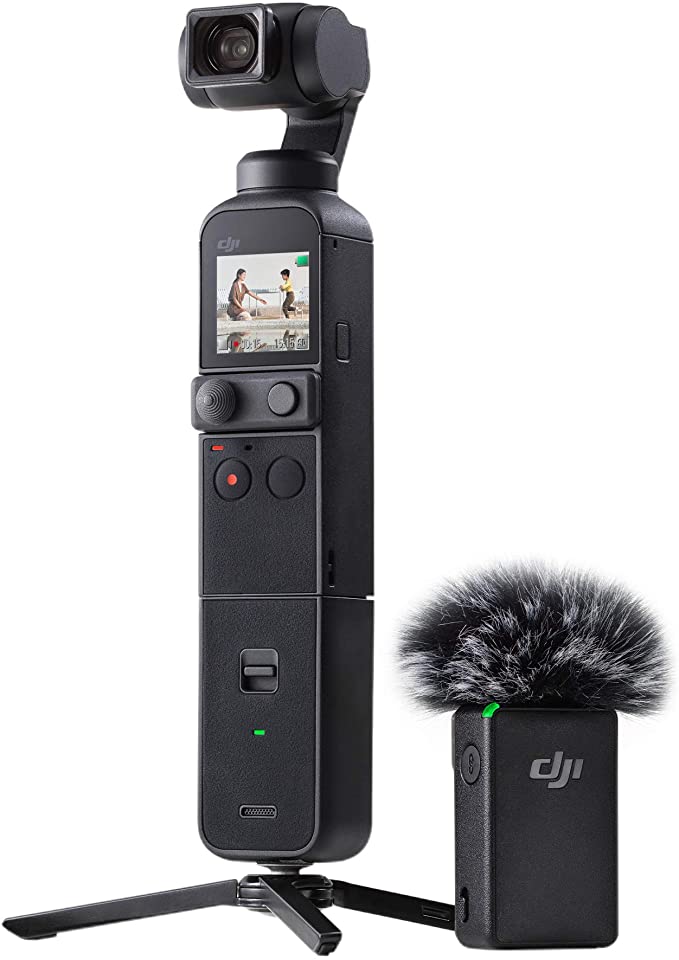 The gimbal comes with an advanced ActiveTrack 3.0 mechanism which makes it easier to track a moving subject. The three-axis motorized gimbal can stabilize a video footage producing smooth results.
The system is extremely powerful and comes with four microphones and is capable of capturing sound from any direction. The 93-degree angle of view of the camera gives you reasonably wide view of the scene in front of you. Show above is the creator combo with tripod and external microphone.
But the really exciting tool is the AI powered Editor that automatically combines your clips, adds transitions and cool music to produce shareable videos in no time at all.
This gimbal stabilizer is compatible with a large number of Android and iPhone models.
The last generation gimbal from OSMO may not be around for long and is available at a discounted price. The DJI Osmo Mobile 3 is a firm favourite with smartphone photographers and videographers. Unlike DJI Osmo Mobile 2, the foldable design makes it easier to pack away and take with you. It also supports Story mode, Gesture Control, subject tracking and Sports mode. There is even a quick roll function that lets you switch between portrait and landscape via the M button.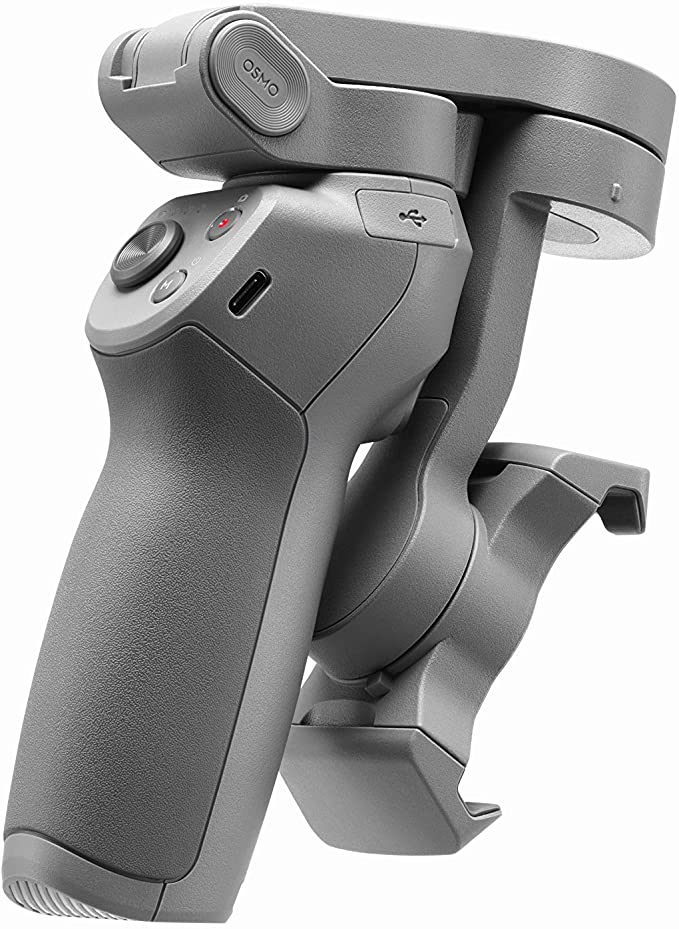 So what is missing from the DJI Osmo Mobile 3 when compared to the next generation gimbal, simply known as DJI OM 4 (see above)? Not much. Mechanically, what's under the hood (battery, gimbal and Bluetooth) are the same. Apart from being slightly bigger and heavier given its on board phone clamp, not much is significantly different. It does everything that a 3-axis gimbal is capable off starting with stabilisation, joystick and slider button to control pan, tilt and zoom and shutter/record button.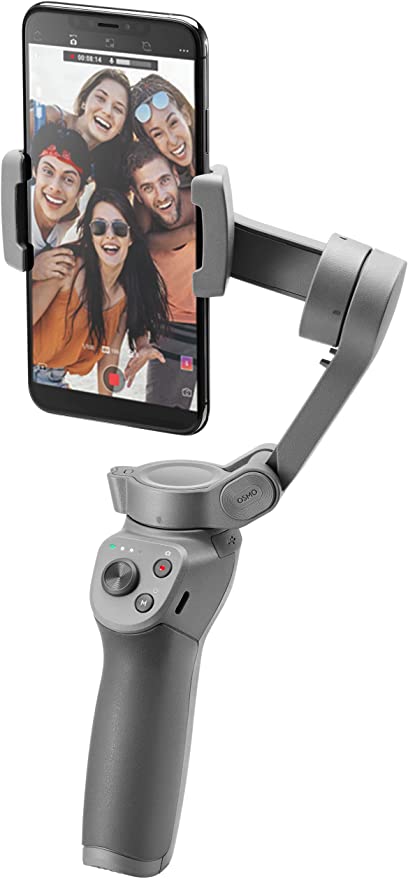 Also, if you have a big phone, make sure that it does exceed the specified maximum phone weight of 230 grams (200 +/-30 g), the OM4 supports up to 290 grams (230 ± 60 g). You can find out more about the successor to the Osmo Mobile 3, the OM 4 in our Top 8 Best Handheld Gimbal Stabilizers for Smartphones.
The MOZA Mini-S is a pocket-sized gimbal stabilizer that weighs just 260 grams and supports any smartphone you can attach to it. The system operates around its MOZA Mini-S gimbal stabilizer. Built-in features include a one-button zoom and easy-to-operate focus control that can rock focus between multiple subjects in the frame. There is also a quick playback button for reviewing your clips.
Final Thoughts
Before gimbal stabilizers became cheap and easily available people would use Steadicams. The biggest issue with Steadicams was that they took a long time to balance before you could use them.
Thanks to full automated, computer-based gimbal stabilizers, balancing a camera or smartphone has become as simple as unboxing your new gimbal. Most of the balancing task is handled by the gimbal on its own with very little interaction.
Once you have shot your video with one of these, you will start to notice TV shows, movies and documentaries where scenes were shot that do not use a stabiliser. It so easy to get it right and when you know how and how much it actually costs, you can be critical about those who don't.
RELATED: Top 8 Best Handheld Gimbal Stabilizers for Smartphones