Based on an ARM chip, the MediaTek MT8183 processor, the Acer Chromebook Spin 311 promises up to 15 hours of battery life in an ultra portable package weighing only 1kg (2.2lbs) with an 11-inch touch enabled display and a low price tag. Here is a versatile Chrome OS convertible for schools.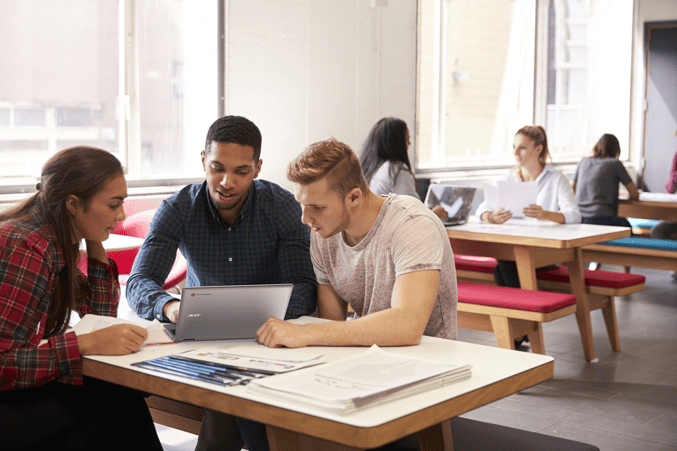 Slimmer, Lighter and Better Battery Life
Need more than a tablet, a laptop for every child or student without blowing the education budget, the budget friendly Chromebook Spin 311 is your answer. Apart from the price, there is an advantage in picking this over the Acer Chromebook Spin 311 based on Intel Celeron N4000 Dual Core 1.10Ghz (convertible) or the AMD A4-9120C Dual Core 1.60GHz (laptop). The ARM version is both lighter and slimmer with better battery life.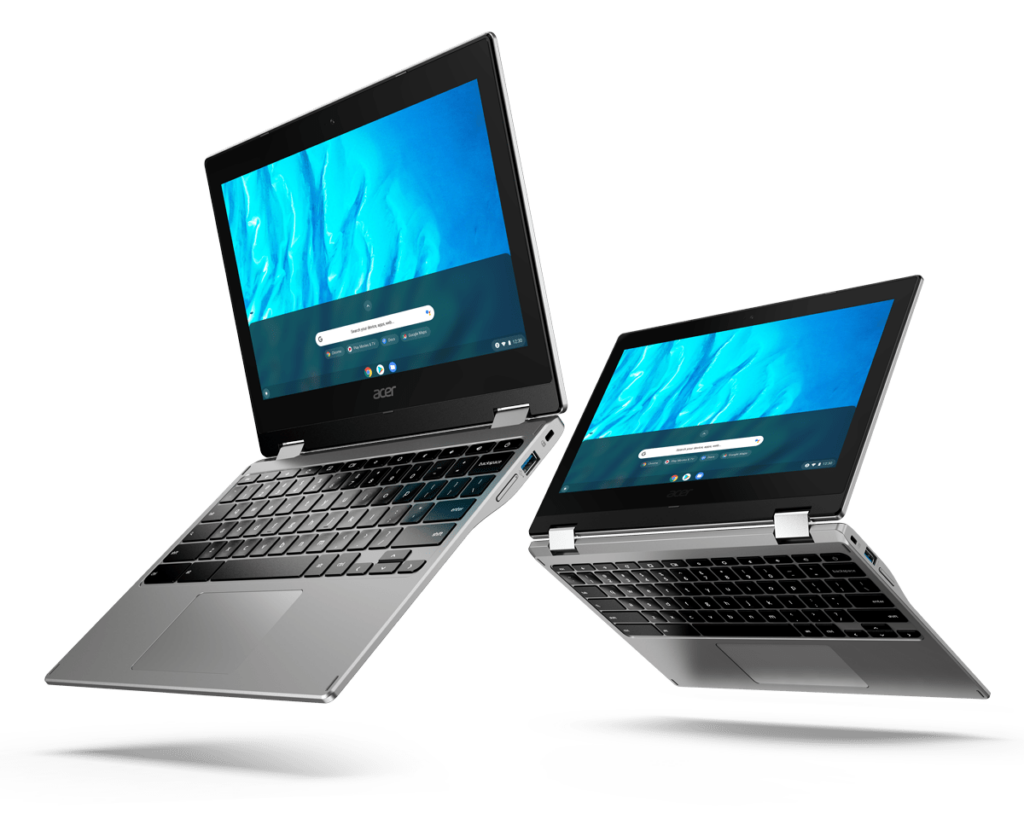 As you can see from the image above, the Acer Chromebook Spin 311 takes its design que from the premium Acer Chromebook Spin 713 with an uneven thickness, slimmer towards the front. This is to provide enough room for the USB-C and Type-A USB ports as well as power button near the back and as you move towards the front, the profile becomes slimmer.
Acer Chromebook Spin 311 – Intel Celeron N4000
Size H19.95 W296, D206cm
Weight 1.2kg
Up to 10 hours battery life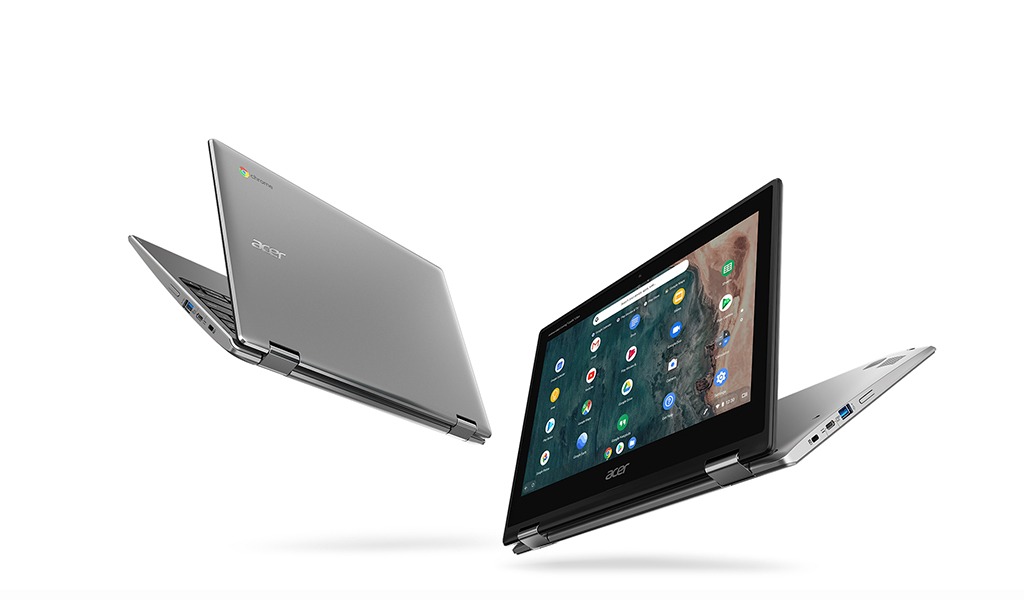 ---
Acer Chromebook 311 – AMD A4-9120C (NOT CONVERTIBLE)
Size H23.5, W296, D206cm
Weight 1.5kg
Up to 10 hours battery life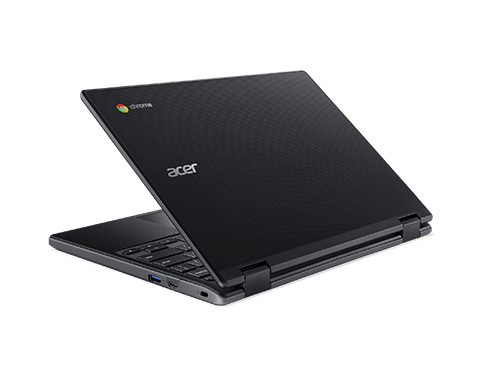 ---
Acer Chromebook Spin 311 – MediaTek MT8183 – SLIMMEST, LIGHTEST, BEST BATTERY LIFE
Size: TBC
Weight 1.0kg
Up to 15 hours battery life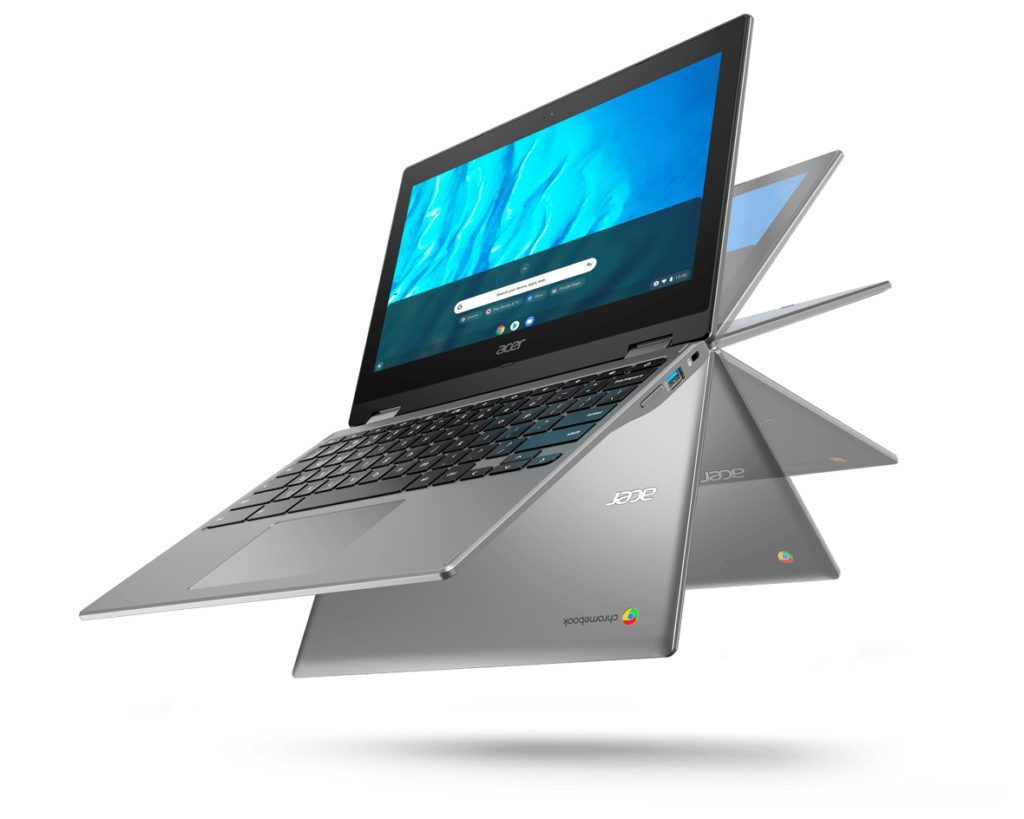 ---
The Convertible Chromebook On The Go
A convertible laptop or 2-in-1 (laptop and tablet) is a brilliant device to have in school, college or the university, especially one that will last you through the entire day without needing to top up on charge. The Acer Chromebook Spin 311 fits this bill. We already established that it slim, super light and has an amazing battery life. But what else is on offer from this little marvel.
Using a tablet based SoC, the energy efficient MediaTek MT8183 processor will provide enough power and performance to take on your research, assignments and projects. Making your schoolwork and homework a breeze. It does so while ensuring that you have enough juice in the battery to last you through your task. It has enough grunt to support running multiple apps simultaneously web pages and documents.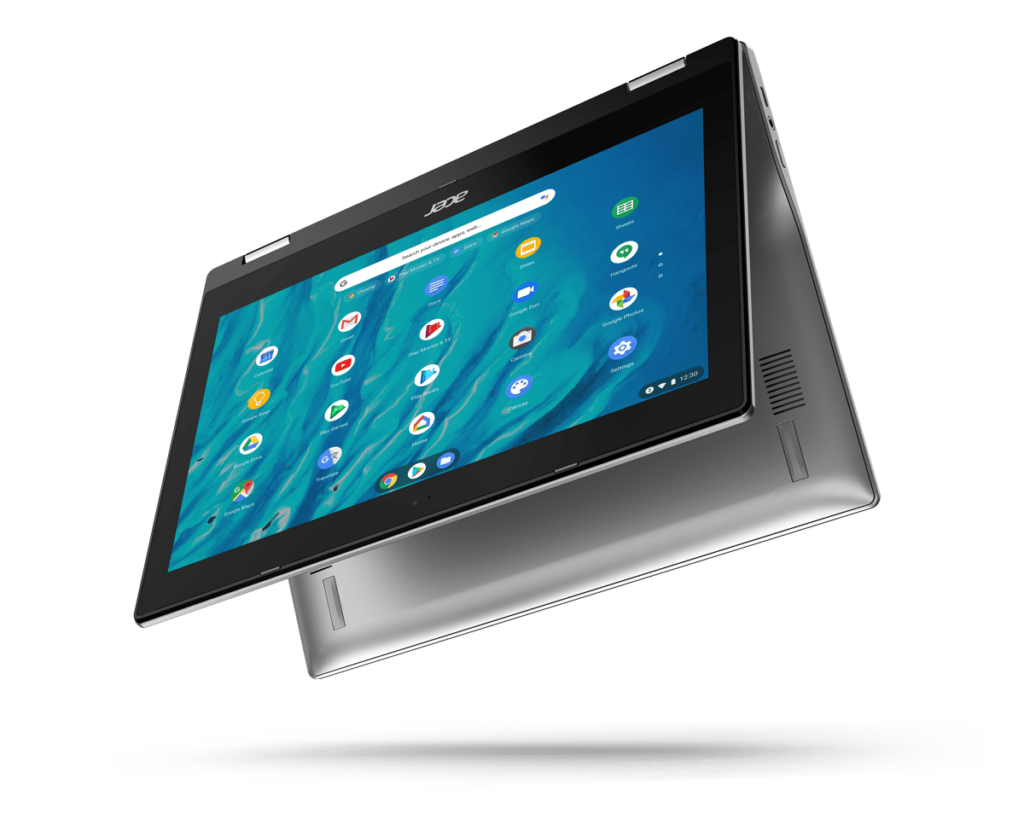 As for the battery life, with mixed use it can achieve 12 – 15 hours on a full charge, to ensure that you get a full day in be it for study, work or play. Download games from Google Play for your downtime. The Chromebook Spin 311 supports Android apps. Access all your favourite apps on the device, flip the keyboard around and use the Chromebook as a tablet with touch interface.
Weighing only 1 kg (2.2 lbs), the Acer Chromebook Spin 311 fits neatly in a backpack or book bag and can be comfortably carried around all day. Interacting with the new Chromebook is intuitive and enjoyable thanks to an Antimicrobial Corning® Gorilla® Glass HD touch IPS display and a newly improved keyboard featuring concave keys and ample key travel.
Plus, a wide field-of-view webcam, 802.11ac 2×2 MU-MIMO Wi-Fi and Bluetooth 4.2 provide everything family members need to stay connected via Google Hangouts, Google Classroom and more.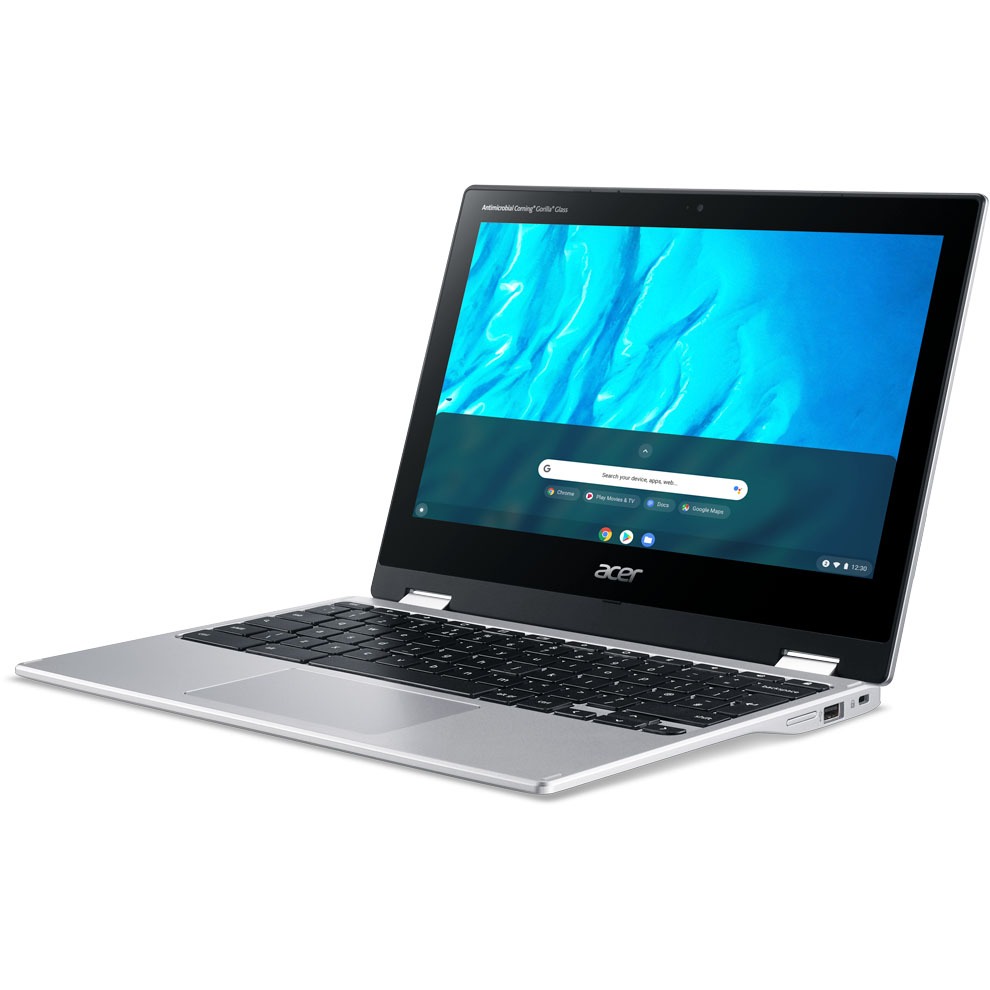 Specifications
Chrome OS
MediaTek MT8183 ARM processor
4GB RAM
32GB/64GB eMMC storage
11.6″ IPS touch display 1366 x 768
Wide field-of-view webcam
802.11ac 2×3 MU-MIMO WiFi and Bluetooth 4.2
Android and Linux app ready
anti-microbial touchscreen
2.2 lbs