Low-end Ryzen 5000 has finally arrived, and with it, AMD's official green light for the very long-awaited BIOS updates for A320, B350, and X370 motherboards. AM4's greatest trump card, and the best feature that differentiates it from Intel, is relevant once again for one more time before we finally move to AM5 and Ryzen 7000.
But before you enthusiastically replace your old Ryzen 1000/2000 CPU, or pull out your dusty 300 series motherboard. There are a few important reminders that we need to emphasize. Because unlike with the B450 and X470, pairing a much more advanced Ryzen CPU onto a much older motherboard chipset is not as straightforward as it seems.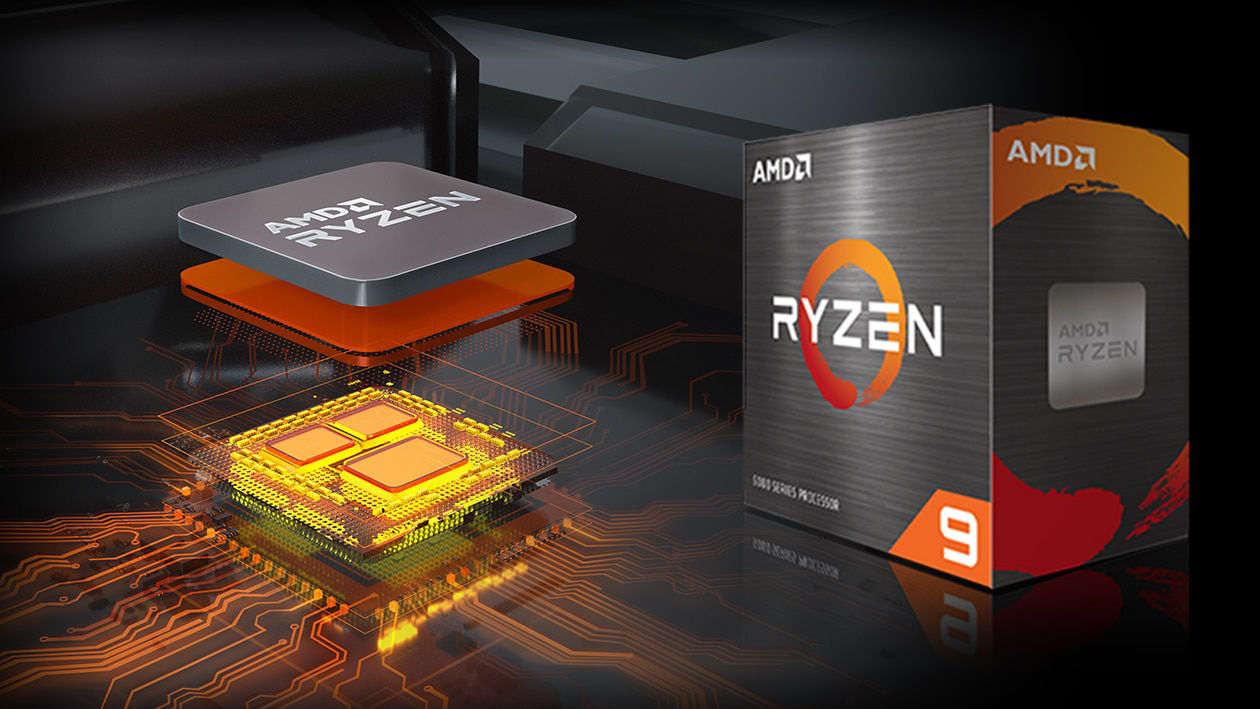 1. Double check BIOS compatibility
(The rollout isn't for everyone.)
First and foremost, you need to be absolutely certain that the motherboard you currently have already has the specific BIOS update that specifically provides support for Ryzen 5000 (Vermeer, Cezanne) CPUs. This isn't a universal implementation like when just moving a generation or two. And so, there will be a good number of 300 series motherboard models out there that will never get the update. Especially for older and lower-tier A320 and B350 motherboards, whose individual components might not even be certified/qualified enough to run Ryzen 5000 CPUs at their full capacity without performance issues or errors.
Best case scenario for this, is that you already have an existing X370 motherboard for the update. Priority for the higher-end models makes it much more likely that an update will be available for the specific model you have, and that there will be no problems with the update even after installing the Ryzen 5000 CPU.
Oh, and much like B450 and X470 BIOS updates for Ryzen 5000 before, you would most definitely lose support for the older CPUs once you switch to the latest Ryzen 5000 supported BIOS. Keep this in mind when assessing for potential avenues of troubleshooting while tweaking your brand new CPU upgrade.
2. Double check CPU performance related motherboard qualities
(Might not be enough, even for the relatively efficient Ryzen 5 5600X.)
If you are interested in extending the performance or service life of your brand new Ryzen 5000 CPU, you'll also make sure that your old 300 series motherboard is beefy enough to take Precision Boost Overdrive curve to the max. Does your motherboard have good enough VRMs? Are the VRM heatsinks big enough? Is the memory controller robust enough? What Ryzen 5000 CPU upgrade do you have in mind? And lastly, are you planning to regularly max out the CPU's performance limits for sustained periods of time?
Again, your safest bet for the Ryzen 5000 update is an X370 board. A high-end model could easily still support something like a Ryzen 9 5950X. After all, X-series chipsets are mainly designed to max out everything that a motherboard can do for the specific CPU generation they were originally intended to support. In this case, A320 typically sounds like the worst deal, but perhaps it can still work with something like a Ryzen 5 5500 at stock frequencies.
3. PCIe 4.0 isn't actually supported (even if it's shown to be supported)
(Don't be fooled by CPU-Z!)
Another thing to watch out for when updating old A320, B350, and X370 boards for Ryzen 5000 is that the board limits the PCIe version compatibility of the CPU to PCIe 3.0 max. Yes, even if Ryzen 5000 CPUs themselves supports PCIe 4.0, and yes even if your benchmarking software shows PCIe 4.0 on its PCIe support section.
This isn't exactly a pressing issue right now. But, AMD has shown its tendency to cheap out on PCIe lane support for its lower-tier graphics cards. While something like a Radeon RX 6600 XT with its PCIe 4.0 x8 lanes only suffers around 5% less performance on a PCIe 3.0 slot, that's still reduced performance for an otherwise current-generation platform (in terms of updates). The problem even gets worse as fewer lanes get used, or as the card is bumped to higher rasterization levels, instantly causing a performance bottleneck. As with the case of the PCIe 4.0 x4 RX 6500 XT, or even the future RX 7700 XT, which is reported to be also using x8 lanes while having a rumored rasterization performance of an RX 6900 XT.
As we move towards the third generation of graphics cards and SSDs that have default (optimized) support for PCIe 4.0, it is expected that the old 300 series AMD motherboards will be left behind in this regard as well. Bit by bit. In a way B450 and X470 boards would never have to worry about for at least five more years.
4. Tier jump choice and potential time investment issues
If your 300 series motherboard has already made the jump before to a Ryzen 3000 CPU, from a technical working standpoint it won't really be worth it to jump to Ryzen 5000 without replacing the entire platform.
First, for the low budget-oriented users, the Ryzen 5 3600 still remains a very serviceable CPU for all standard PC tasks you most likely have been working on so far. Paired with a good mid-range GPU, it can still handle frame rates very well for the somewhat CPU-bound 1080p titles, and it becomes somewhat irrelevant once you jump to 1440p and higher. It is essentially the current Intel Core i5 2500K, as anyone who has invested in it, and does not have a strict upgrade necessity, would still find its performance level very usable for the next few years. Needless to say, the argument is even stronger if you have a Ryzen 7 3800X or Ryzen 9 3950X. And yes, even if the Ryzen 5 5600 non-X is now a thing.
Second, if your systems are professional investments, then the inherent limitations of 300 series BIOS features (especially the aforementioned PCIe 3.0 issue) would be more than enough of a reason to do a complete platform shift. Every ounce of performance matters when productivity is on the line, and so it is usually recommended for such purposes to just switch to any of the widely available B550 and X570 motherboards currently on the market.
5. Going Windows 11, on Ryzen 1000? Just go with the BIOS update anyway
Microsoft doesn't exactly enforce hard software limitations when it comes to Windows 11 compatibility since several updates post-release. But the company still strongly advises against using it on Intel 7th Gen and AMD Ryzen 1000 and older. Thus, if your PC has everything else prepared for the OS (TPM 2.0 turned on, RAM capacity, etc.), and it's using a 300 series AMD motherboard, you might as well go for the more efficient Ryzen 5000 update for Windows 11.
To that end, we recommend going with either a Ryzen 5 5600 non-X or a Ryzen 7 5700X. The former for a budget-oriented Core i5 12400-like all-rounder performance, and the latter if productivity is on the main menu. We don't recommend dropping a Ryzen 7 5800X3D for such BIOS update, unless you are willing to be a first adopter of (the still very expensive) 3D V-Cache technology. Unless you already own an X370 motherboard, of course.