Action cameras are becoming mainstream and we see them being used a lot by not only, action junkies, bloggers and YouTubers but also regular users on a family vacation. Due to their miniature size in comparison to conventional DSLRs and even smaller point-and-shoot cameras, they have quickly become a favourite with almost anyone looking to capture high-quality snaps and videos.
Action cameras started off with being niche gadgets for extreme sports such as hand gliding, off road mountain biking, snow boarding and surfing but now they are being used almost anywhere ranging from trips to Disney Land, as vehicle dash cams to home surveillance devices.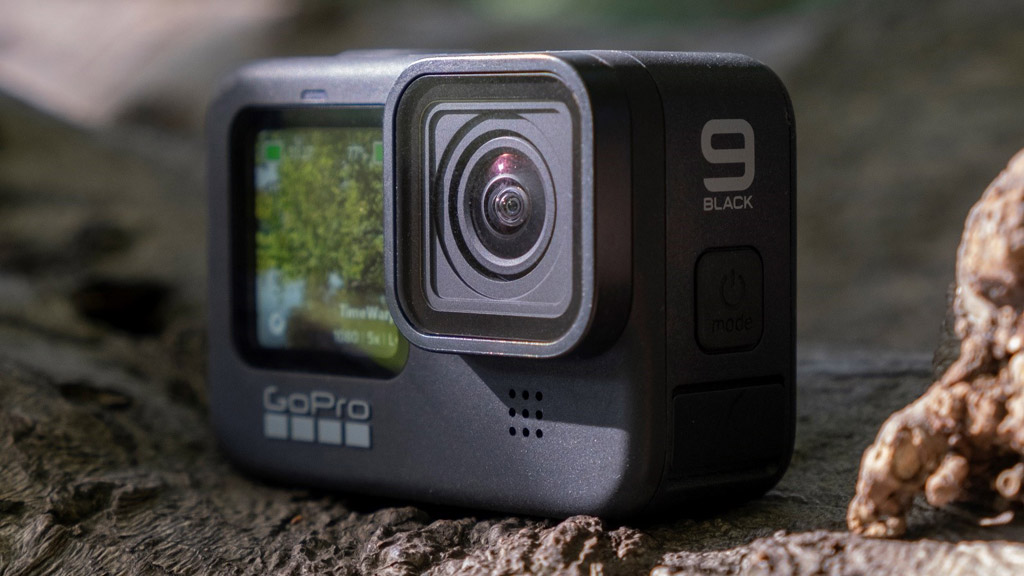 Search GoPro Action Camera on Amazon
Choosing the best action camera might be a little daunting for many as there are a lot of things to consider. Here, we have the perfect buying guide for you. We have spent hours researching and using different action cameras to shortlist the factors you need to consider when choosing your first action camera along with a few recommendations. We also looked at why these miniature photo and video powerhouses are almost always a better alternative to smartphone cameras at capturing some of the best moments of your life.
Here are the factors that should govern your decision:
1. Rugged and Built to Last
A good action camera is built to last. You would be taking it almost anywhere you go and hence the strong polycarbonate body make them suitable for rough use. Action cameras are also used for capturing snaps and videos underwater. Hence, most action cameras are waterproof or come with housing to protect the camera underwater while capturing shots.
On top of being waterproof, you should check the depth and pressure limit of your camera if you plan to capture some deep-sea scuba diving shots. Wipe-outs are inevitable if you are trying to capture yourself skiing or surfboarding and hence the camera must be well built to take a hit or two. The other areas to check are some quality factors such as the tactile feedback of the buttons, screen protection, and memory card, and battery bay protection flaps.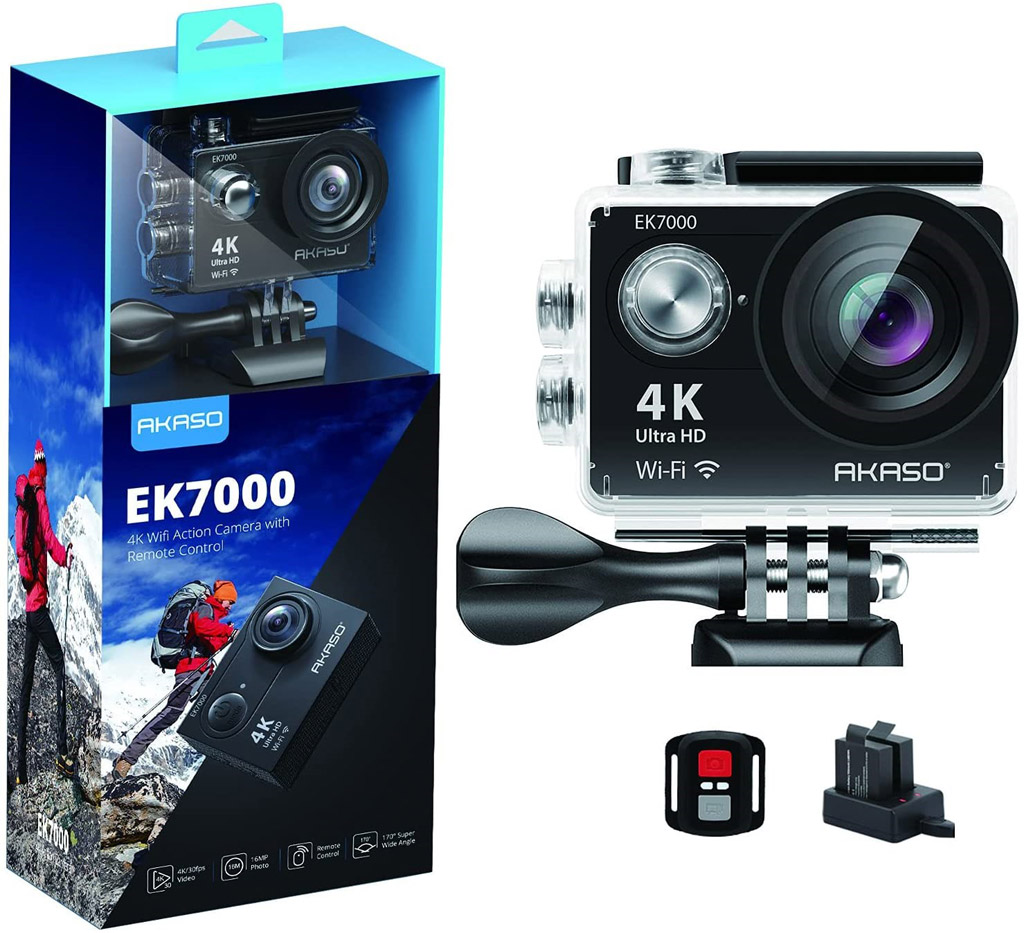 Search Akaso Action Camera on Amazon
2. Better Image Quality
Image quality is perhaps the single most important factor for any camera, particularly action cams as we rely on them to capture some really stunning shots. Today's action cam doesn't disappoint. Even with their miniature size, it uses big lenses and high resolution sensor to capture good quality images and videos. Most mainstream action cameras can record 1080p footage as standard which is enough if you are a casual user.
However, if you travel a lot or participate in extreme sports and indulge in activities that have a high thrill factor, you should go for models that might cost more but have 4K or 5K capturing capabilities at 60fps for a smoother more detailed footage. These high-end models come equipped with low-light and exposure controls functions that extend the capabilities of the camera. They allow you to capture excellent shots in even less-than-ideal situations.
3. Camera Features
Regular action cameras are capable of capturing videos at 30fps which is suitable for most but if you are planning to capture fast-paced footage of you skydiving or bungee jumping, frame rates at 120 to 240 is a better segment to focus on as that would let you capture videos in slow motion.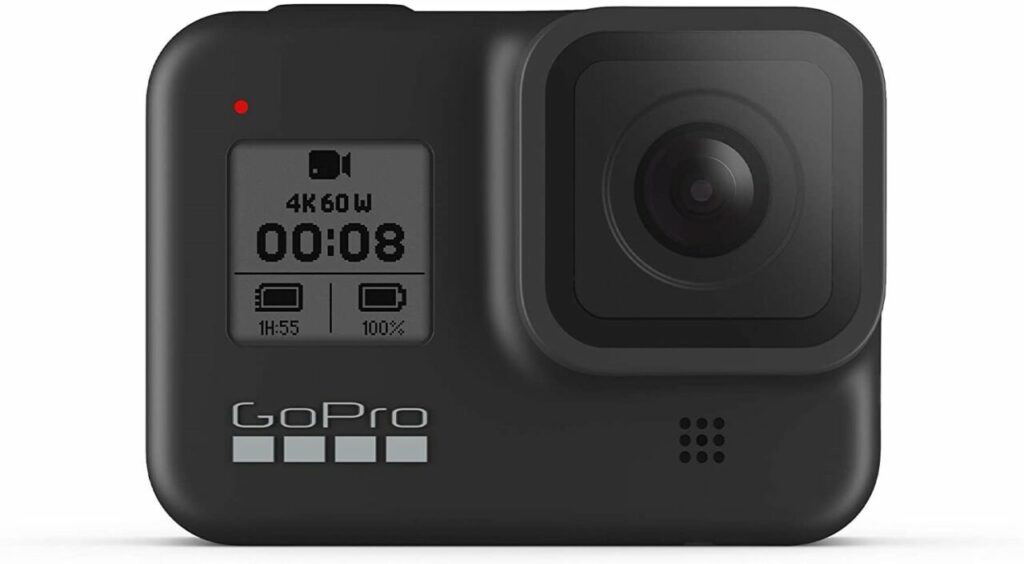 In action cameras, the field of view is an important key. Some have a field of view that is narrow at just 90 degrees while some are as wide as 170 degrees. Few newer models come equipped with an adjustable field-of-view and wide-angle lens that lets you capture huge structures from insanely short distances. For context, with an action cam, you could capture the whole of Burj Khalifa from a distance where even the best smartphone camera can capture just half of it.
In addition to the above features, you might also want your action camera to capture time-lapse videos. As actions cameras are compact, they can be placed at favourable locations from where hours of footage can be recorded. Most models have a capturing range that can be customized between 0.5 to 60 seconds which boils down to recording one frame every half a second, or one frame every 60 seconds. High-end action cameras can stitch time-lapse sequences of images to produce beautiful time-lapse videos. The time-lapse feature is usually absent in entry-level action cameras.
4. Image Stabilization
With the features sorted now, it's time to look for stability. Action cameras ought to have excellent image stabilization capabilities. Some high-end models make use of Optical Image Stabilization to capture and deliver footage that is stable and not shaking although you might have been skateboarding on a somewhat bumpy road. High-quality videos captured with image stabilization would get your uploads a large number of likes as well as views on YouTube.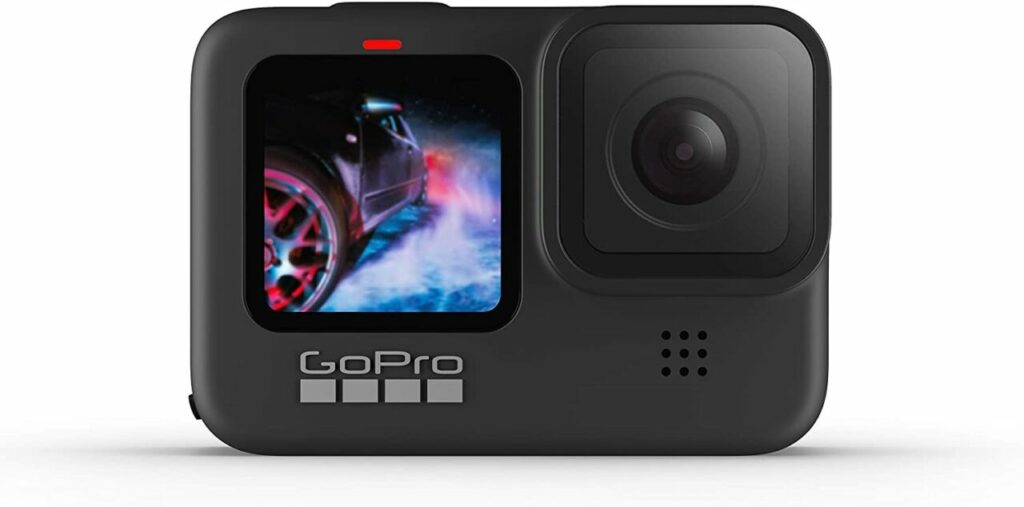 Search GoPro Action Camera on Amazon
5. Connectivity Features
Action cameras with built-in Wi-Fi let you take control of your camera using an app on your smartphone. Besides wired connectivity, wireless connections allow quick transfer of data. In addition to Wi-Fi, many action cameras also come with Bluetooth connectivity options that allow the pairing of external remotes to capture pictures and videos. This also enables the camera to be placed further away to capture full portraits and footage of yourself performing certain feats.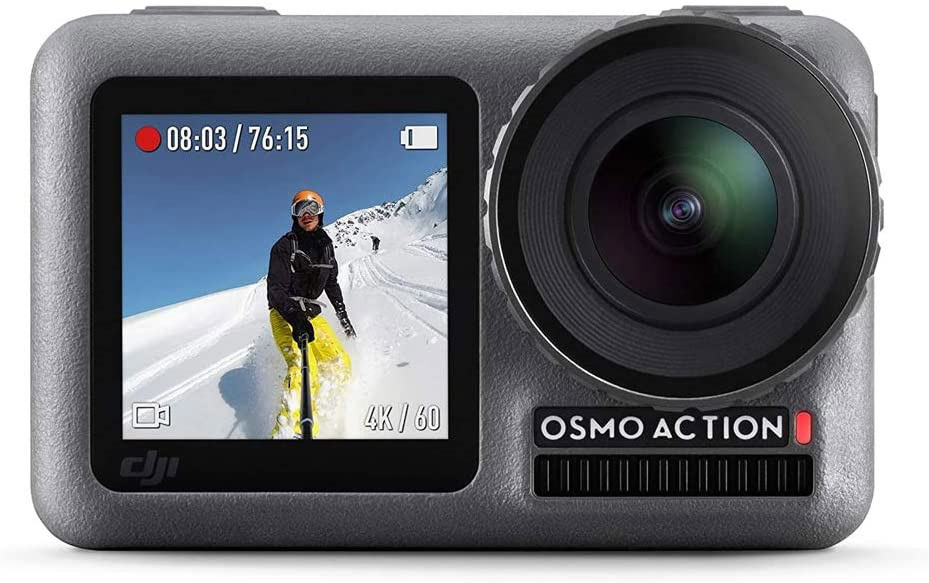 Search DJI Action Camera on Amazon
6. Accessories Supported
Action cameras are crippled without their accessories. Usually, most cameras come with standard accessories like helmet mounts, sticky mounts and clamp mount. You will be lucky if you get tripod mounts and handlebar mounts essentials for YouTubers and mountain bikers respectively. A chest mount or an arm mount could be a great accessory if you are planning a trek as you could record from a first-person view. If you are interested in surfing or skiing, your action camera must have specific attachments that are compatible with the surfing or skiing equipment.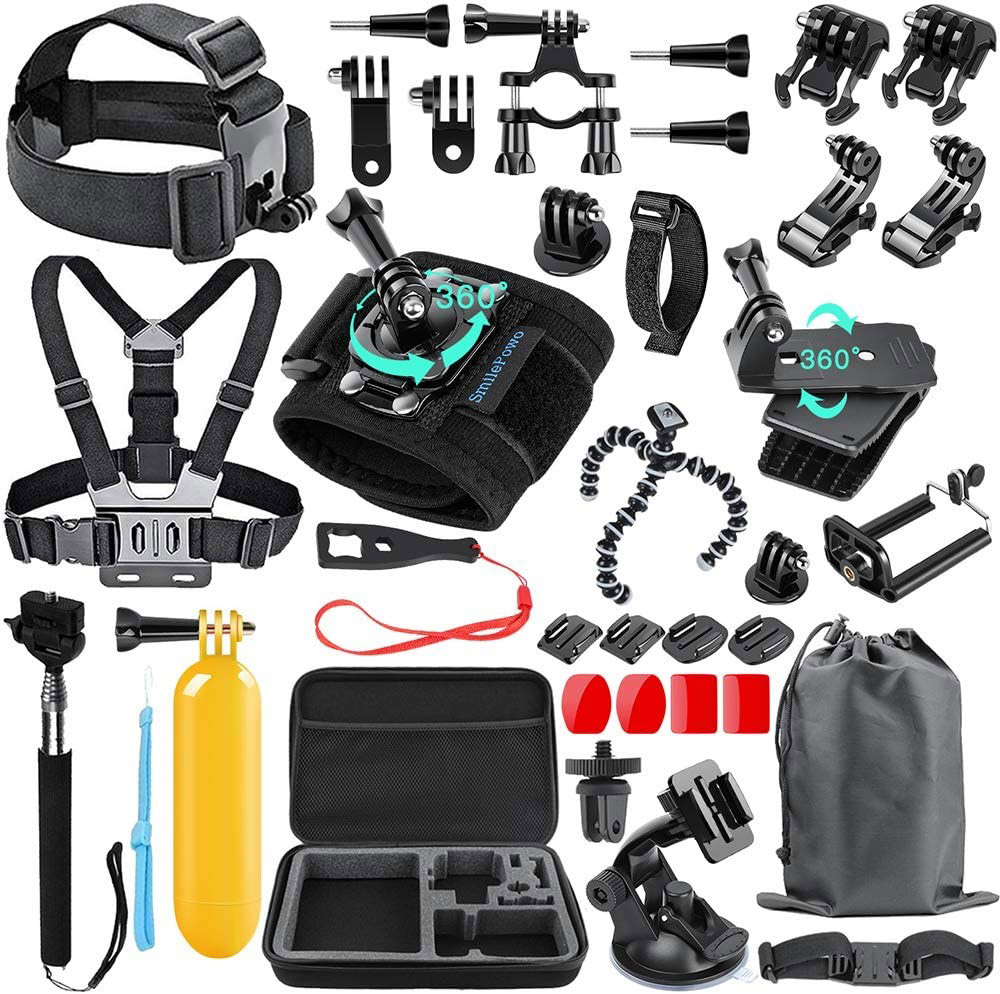 Search Action Camera Accessories on Amazon
An important part of choosing an action camera is making sure that there are accessories available in the market either supplied by the manufacturer or by third party. These need to be of good quality too. At times you may not get the accessory you need with the camera and you would have to shell out a few dollars more to purchase them separately. Factor this into your budget.
Action cameras come with microphones in-built, however, if high-quality audio is your priority, you would need to purchase a noise-reducing microphone separately and make sure your camera supports such enhancements. A big enough UHS microSD cards are of paramount importance so you do not have to keep transferring files, interrupting your workflow. Remember check their read and write speeds, just like DSLRs, action cams need fast cards for more responsive interface.
7. Touch-Screen
Some action cameras feature colourful touchscreens which are an advantage for the users as it allows image and video capturing settings to be changed on the go without connecting your smartphone to it. The touch screen also allows for a preview of the videos and photos captured, displays battery levels, time left on the card and features at a glance which are an added advantage.
8. Support
Action cameras are miniature and unlike conventional cameras, they are hard to fix out of service centres. Additionally, well-known brands are known to offer comprehensive warranties and damage repair support in case of even physical and accidental damages. There are policies where they might replace the entire camera with a new one in case of internal faults as a goodwill gesture and hence it is always advisable to go for action cameras from reputed brands. In addition to exemplary after-sale service and warranty, they can also help you a specific accessory you need for your camera.
There we have it. A complete guide on the factors you must keep in mind while choosing an action camera.