The GoPro HERO9 action camera bundle includes floating hand grip, 32GB microSD memory card, magnetic swivel clip, spare battery, curve adhesive mount and a neoprene case big enough for all the accessories that it comes with. After having the camera for a couple of weeks, we quickly realised that in order to make the most of the camera it will need more accessories. We look at the must have add-ons to complete your shooting experience.
You may have specific requirements depending on your outdoor activities such as a handlebar mount if you love mountain biking, waterproof housing for extra deep diving up to 60m deep (for even better waterproofing) and suction cup mount for motor vehicles. Those with little furry friends might consider a dog harness.These are just some of the accessories available. Check out our list of must-have accessories according to activities and applications.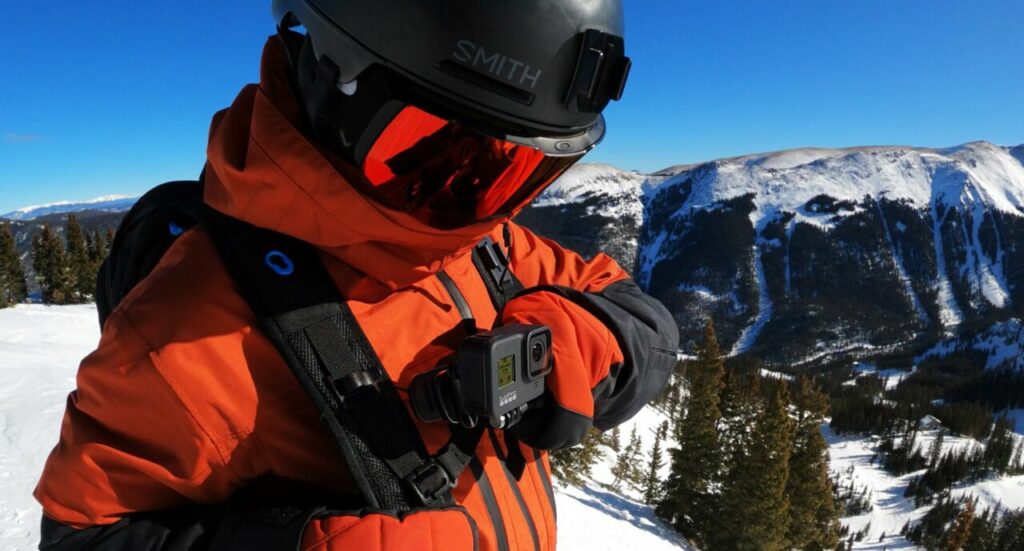 Search GoPro Accessories on Amazon
Outdoor activities you can use your GoPro action camera
Perhaps one for another article, there are just so many ways you can use the action camera thanks to its compact size and durability. Here are a list of outdoor activities you can use your action camera with:
Recreational Activities: High ropes, adventure park, theme park, amusement park, water park, nature park, community park, golf
On Foot: hiking, walking, mountain climbing, sightseeing and travels
On water: boat racing, canoeing, jet skiing, body boarding, kayaking, kite boating, kneeboarding, parasailing, rafting, river trekking, sailing, surfing, wakeboarding, yachting, motor boating, rowing, sailing, standup paddleboarding, water skiing, white water rafting, kiteboarding, kneeboarding
Underwater: Snorkelling, fin-swimming, free-diving, scuba diving, deep diving, cave diving, ice diving, underwater archaeology
In the Sky: Sky diving, bungee jumping, helicopter tour, parachuting, parasailing, glider plane (sailplane)
Motor Sports: auto racing, rally racing, stock car racing, buggy, karting, motorbike racing
Biking: mountain biking, city biking
Surf: Water surfing, snowboarding, skateboarding, wakeboarding, wake surfing,
Skates: Skiing, skating (incl. ice), skateboarding
If you have other outdoor activities that can benefit from having the action camera handy to record, please do share it with us.
Accessories for those outdoor activities
Here is a look at the accessories you might use with the outdoor activities above.
Recreational Activities: chest mount, head strap, tripod, extension pole (selfie stick), gooseneck grip
On Foot: tripod, extension pole (selfie stick), chest mount, head strap, dog harness (if you bring your furry friend)
On water: chest mount, head strap, jaw clamp, floaty case, floating handgrip
Underwater: floating camera case and mount, floating hand grip, waterproof housing, head strap (be sure that it does not get in the way of your scuba gear), floaty case, floating handgrip
In the Sky: large tube mount, jaw clamp, helmet mount
Motor Sports: Tube mount, suction cup mount, adhesive mounts, helmet mount (strap or adhesive), magnetic mount, helmet mount
Biking: Tube mount, helmet mount (strap or adhesive) handlebar, seat post or pole mount, jaw clamp,
Surf: Surfboard mount, floaty case
Skates: chest mount, head strap, helmet mount (strap or adhesive), flat adhesive mount. protective housing
Warning: As much as we like to use the action camera to capture every minute of our adventures, remember that safety has to come first. Having your hands free and your focus directed at the outdoor activity you are doing is of utmost importance. This is to say do not jeopordise your safety or safety of others for the sake of that YouTube or Instagram worth shot. In many ways, these mounts and accessories are to free up your hands and to not have to worry about having the camera in your way. Even the voice activated feature helps you operate the camera totally hands free using voice commands.
Top 10 Essential GoPro Hero Action Camera Accessories
Finally, we round up the 10 essential GoPro Hero accessories you absolutely must get for your action camera. As you can see from the list above, the biggest category is mounting. You can of course buy these in kit form which we would recommend given that they are always better value than buying the accessories individually.
1. Battery Charger and Spare Battery
So this isn't specific to any activities that we have listed above but what is an action camera without power. Consider spare batteries and a separate charger. Without a separate charger, it means having to plug the camera to a wall plug (USB adapter) whenever you need to charge the battery. Plus, you can only charge one at a time. You can find multiple battery chargers that can charge two or three batteries at the same time.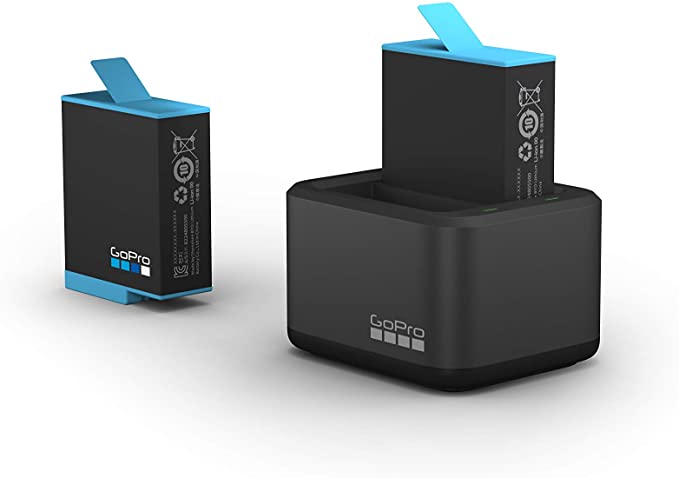 This means uninterrupted shooting time. Even if yours come with a spare battery, your first battery won't get charged while you use your second so definitely get a battery charger. We recommend the dual battery charger with a spare battery bundle. This and the camera bundle means we have a total of three batteries altogether. Enough for a long trip and hours of video recording.
2. Bigger microSD Card Storage
Again, not activity specific but good to have. We recommend a big 128GB memory card, a sweet spot balancing storage size and cost. If you can afford it, a 256GB memory card would be perfect for that long holiday. You may get a 32GB or 64GB SD card included with your purchase depending on the bundle but this will only give you about an hour or two worth of recording time. Approximate recording time based on size of memory card when recording 4K videos at 30fps are as listed below:
32GB SD Card: 1 hour
64GB SD Card: 2 hour
128GB SD Card: 4 hours
256GB SD Card: 8 hours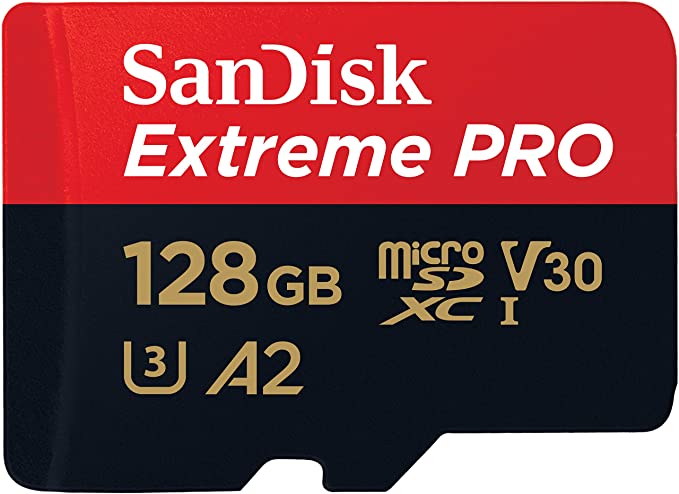 Apart from storage sizes, the write speed of your chosen micro SD card is also very important especially when capturing 4K or 5K video. Do not settle for a slow micro SD card as this will cause your GoPro camera's performance to suffer. SanDisk Extreme, Extreme Plus or Extreme Pro UHS-I/U3 are recommended by GoPro. Based on 128GB size, these cards have the following read and write speeds:
SanDisk Extreme 128GB microSD read speed up to 160MB/s, write speed up to 90MB/s
SanDisk Extreme Plus 128GB microSD read speed up to 170MB/s, write speed up to 90MB/s
SanDisk Extreme Pro 128GB microSD read speed up to 170MB/s, write speed up to 90MB/s
If you are considering SD card from other manufacturers, make sure they are 4K UHD-ready. This is indicated by UHS Speed Class 3 (U3) and Video Speed Class 30 (V30)
3. GoPro Action Camera Accessories Kit
One of the cheapest ways to get all the accessories you will ever need is to pick up one of these third party accessories kit. Neewer has a 50-in-1 Camera Accessory Kit that comes with virtually everything we listed above. However, be warned that while it is great value for money, you may end up with loads of plastic bits and its quality may not be to everyones standard.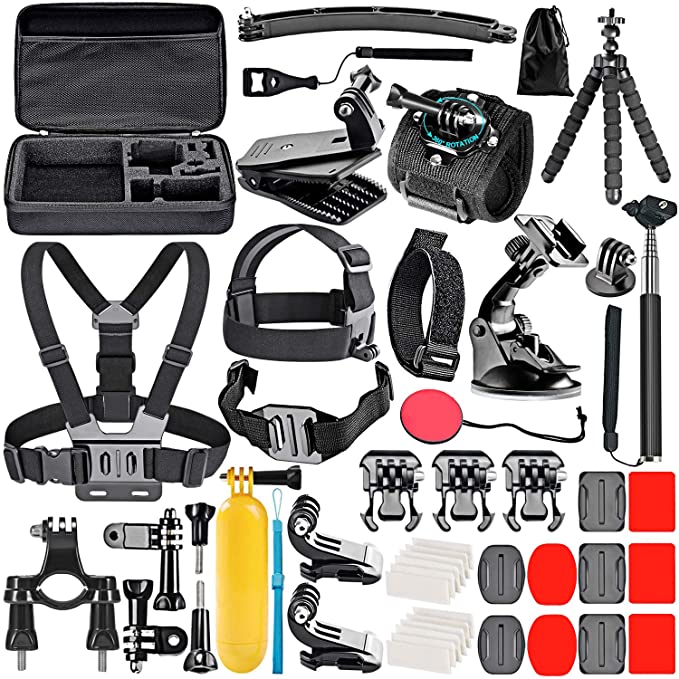 Search GoPro Accessories on Amazon
4. Chest Strap & Head Strap
As straps go, these are your must haves for hands-free operation. GoPro offers official accessories in the form of GoPro Chesty (chest mount) and GoPro Head Strap. They are perfect for rowing, mountaineering, climbing, skiing, biking or any activities that require you to use both your hands. You can find both these accessories in the accessory kit (see above) or on their own from GoPro or 3rd party manufacturers. Without a doubt, third party compatible options are going to be cheaper and you might even find them as a 2-in-1 bundle for even better value. What it gets you is a first person view of your adventure in your recording without the camera getting in your way.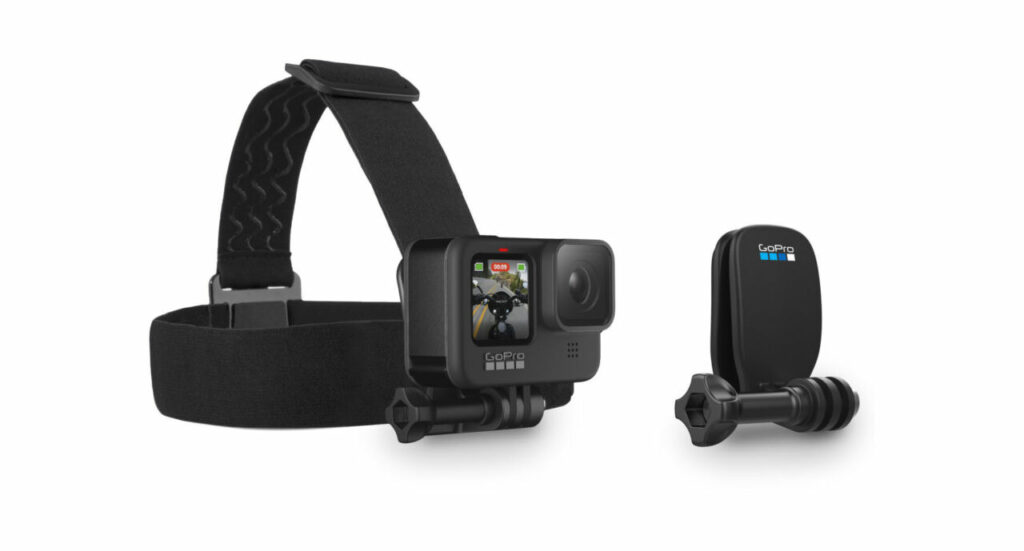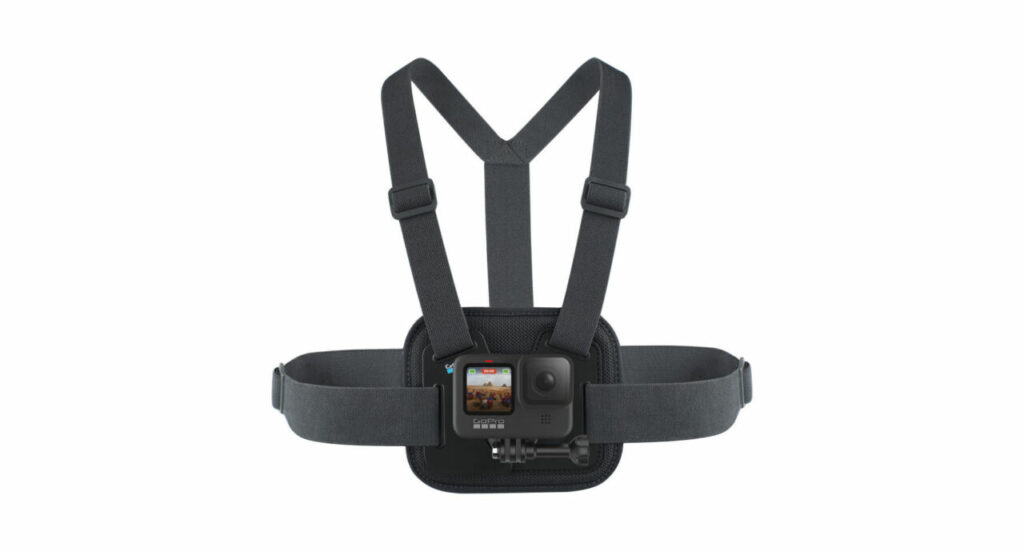 5. Steel bar mount (handle bar or roll cage)
Another free your hands accessory, this time, a handlebar mount. This particular accessory is designed specifically for bicycles and mountain bikes. Apart from the handle bar, you can also use it to mount your camera on the seat post or pole of 0.35 to 1.4in (9 to 35mm) diameter. If you need your camera mounted on a larger tube or frame, choose the large tube mount for roll bars on an wind surf, ATV or UTV and pipes with 1.4 to 2.5in (35 to 63.5mm) diameter. Remember to check the diameter for which the mount is designed for. Another option would be to opt for the jaw clamp mount suitable for 0.25 to 2in (6mm to 50mm) diameter best for irregular shapes and slim objects.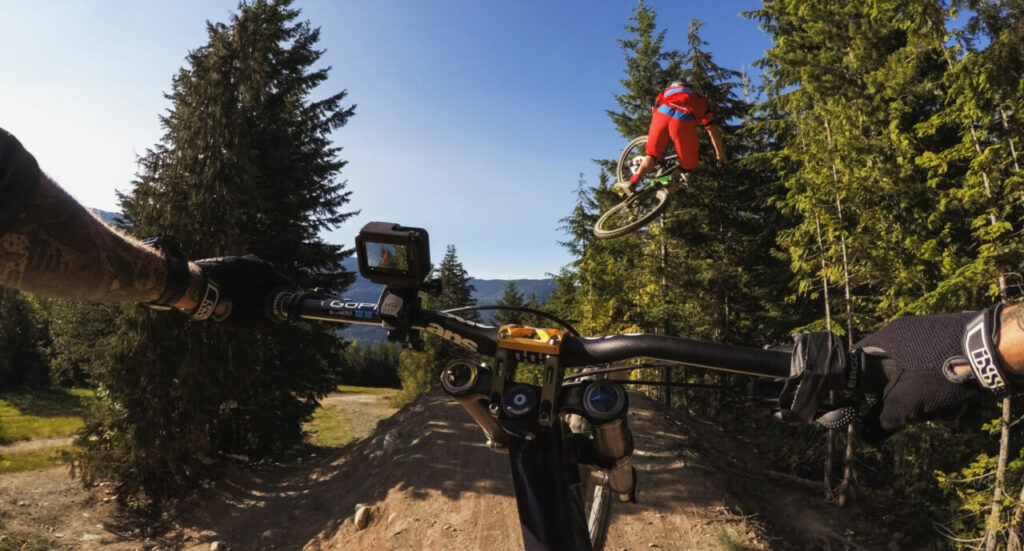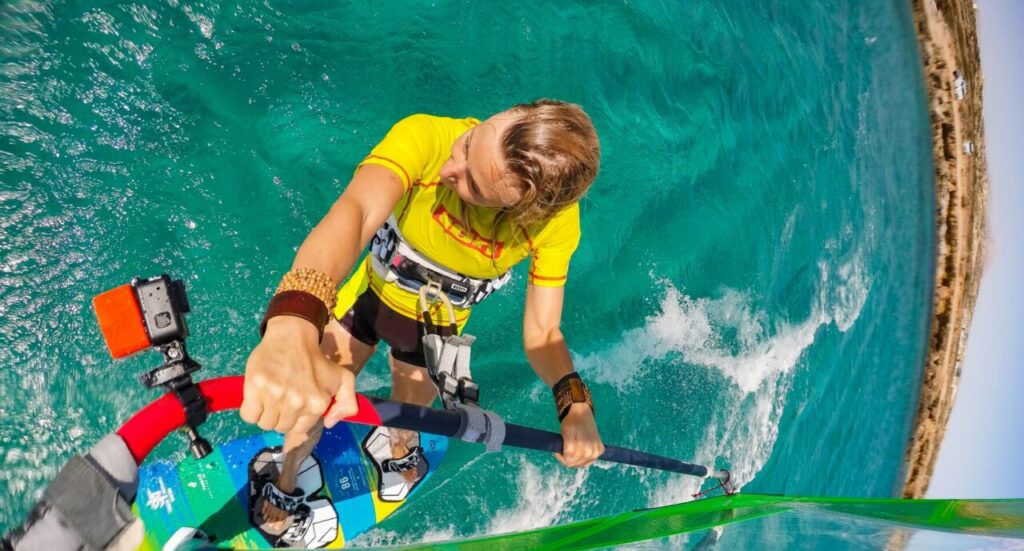 6. Helmet mount (adhesive or strap)
Motor sports and biking that requires the use of a safety helmet makes this an obvious choice. It offers a different recording angle, one that is more elevated yet still a first person point of view. There are various versions of this, depending on the type of helmet and your preferred mounting location. It can be as simple as a curved adhesive mount that you stick to your helmet, vented helmet strap mount for bicycle helmets and side or front mount with swivel base to get just the right angle and view.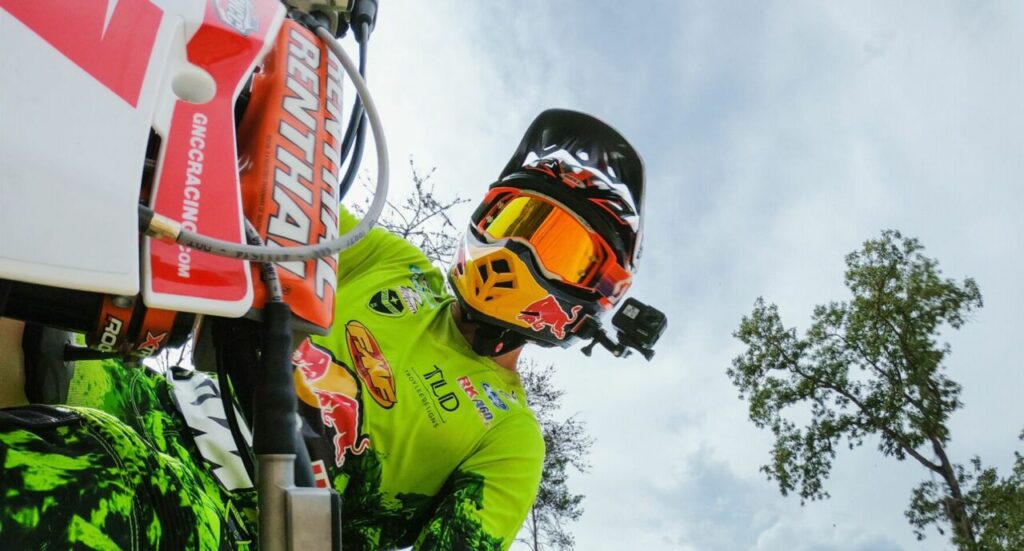 7. Waterproof Case
Best for under water activities especially diving, the waterproof case also adds an extra protection for the camera as the housing covers the entire unit including the lens. This means protection against dirt and debris on land and above water. The Hero 9 is waterproof up to 10m (33ft) on its own but you can take it down to 60m (196ft) in the case, that is deep sea diving territory. While you can still control the buttons and see the displays, you can't swipe on the touchscreens. It also limits the use of the microphone to only when you have the skeleton backdoor open.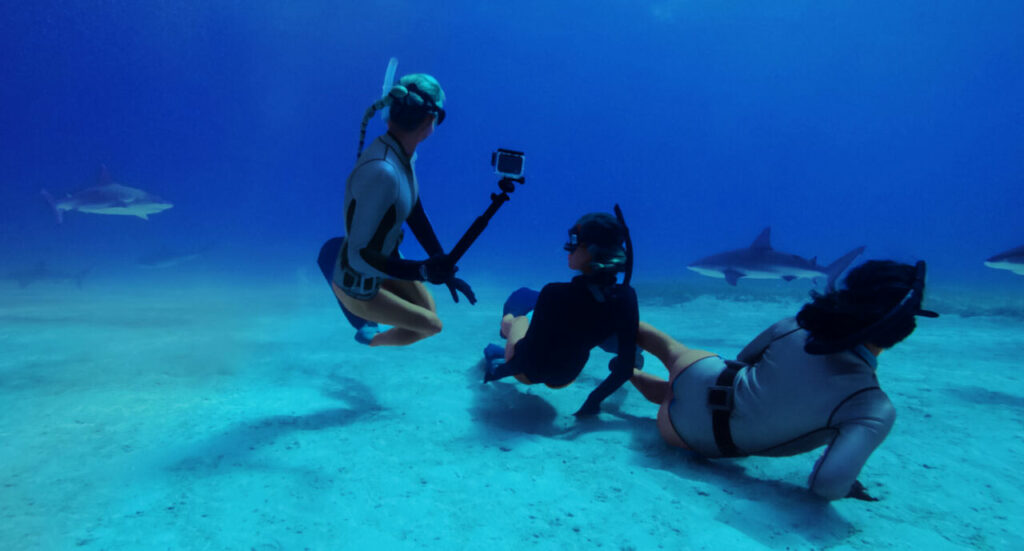 8. Floaty Camera Case and Floating Hand Grip
Best for on or in water sports and activities and for peace of mind, in case your camera goes overboard or you lost your grip. The floaty case or floating hand grip will keep your camera afloat. Its bright orange colour makes it easier to spot in the water. The case while puffy still lets you access the screen, buttons and mount. You won't lose your camera and precious shots to the sea especially when you are snorkelling, surfing or wakeboarding.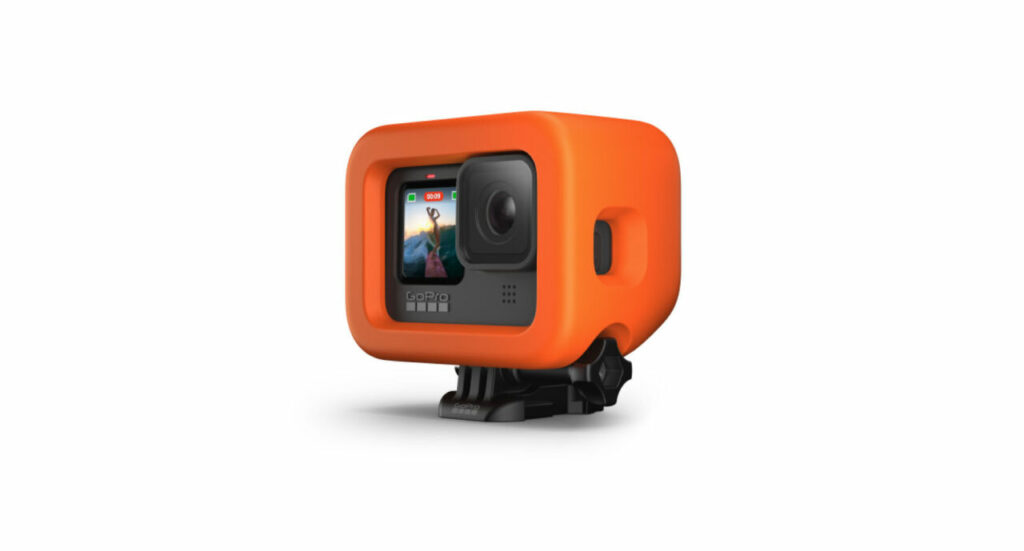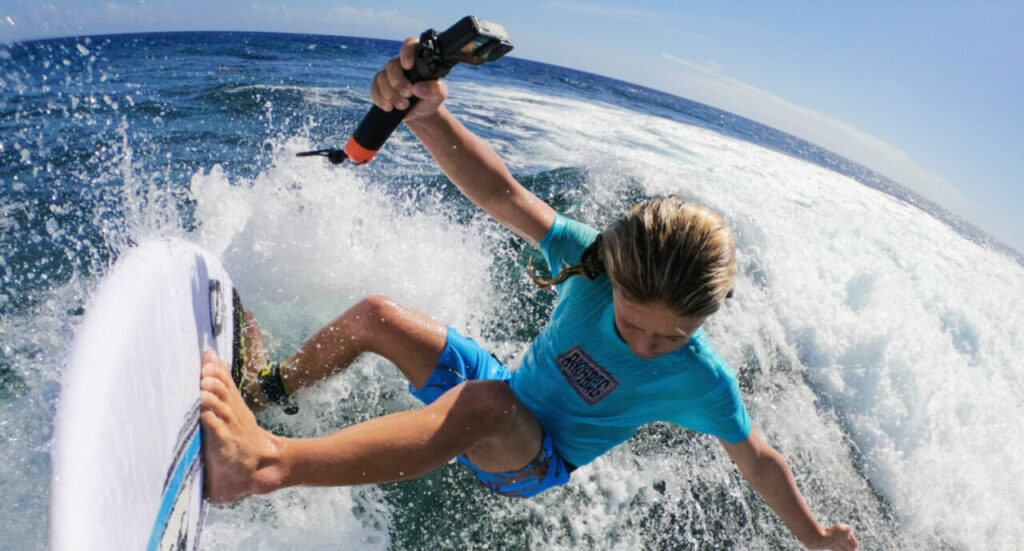 9. GorillaPod, Selfie Stick (extension pole) and Tripods
There are various tripods, extendable selfie sticks and extension pole that goes up to 38-inch long (97cm) and combination of a tripod and flexible grip pole for all your outdoor adventures. You will be spoilt for choice. These are great for on land as well as on or in water activities.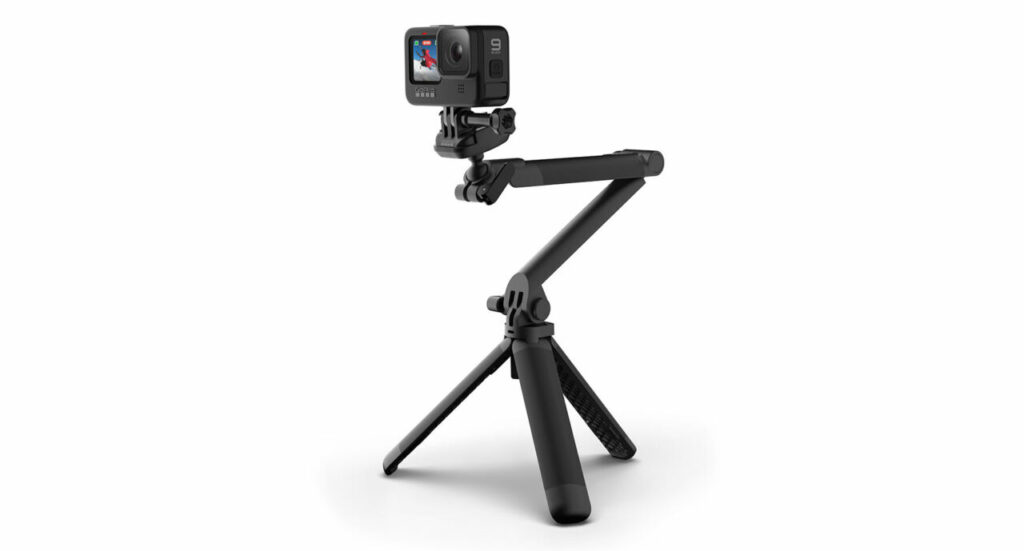 If you worry about finding a flat surface for your tripod, checkout the JOBY GorillaPod, a flexible tripod with bendy legs that you can wraparound and grip onto anything you can find. Plus, the ball joint beneath the camera mount allows it to tilt up to 90 degrees and pan in any direction.
10. Suction Cup and Magnetic Swivel Clip
We would limit the use of this type of mount to inside a motorised vehicle, plane or boat where you can usually use the suction pad on the windscreen or window or use the magnetic attachment for the dashboard or any metal parts. Some rigorous activities and violent motion may cause the camera to be thrown around if the suction cup or magnet give way so you have been warned. GoPro's suction cup claims to come with industrial-strength suction to stay stuck at speeds of 150+ mph.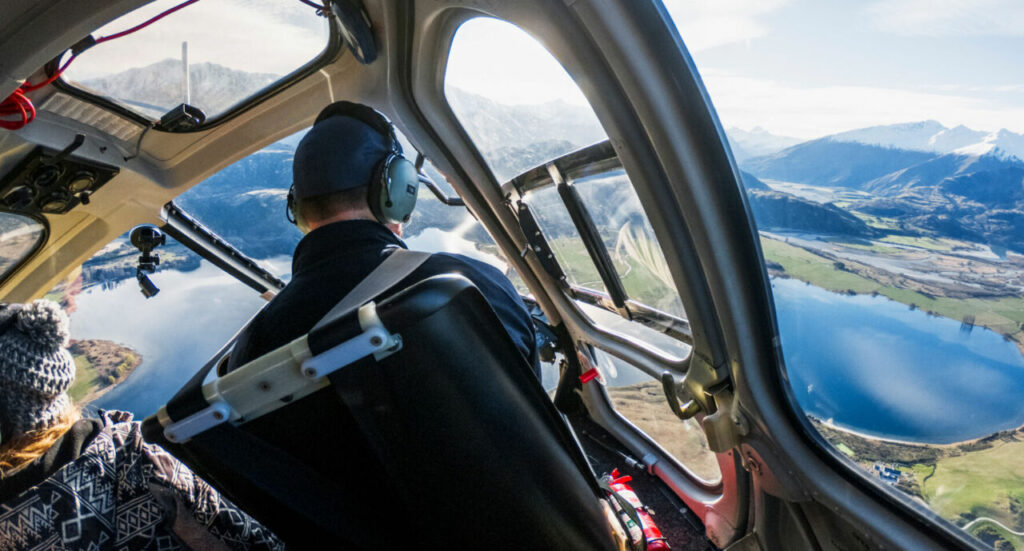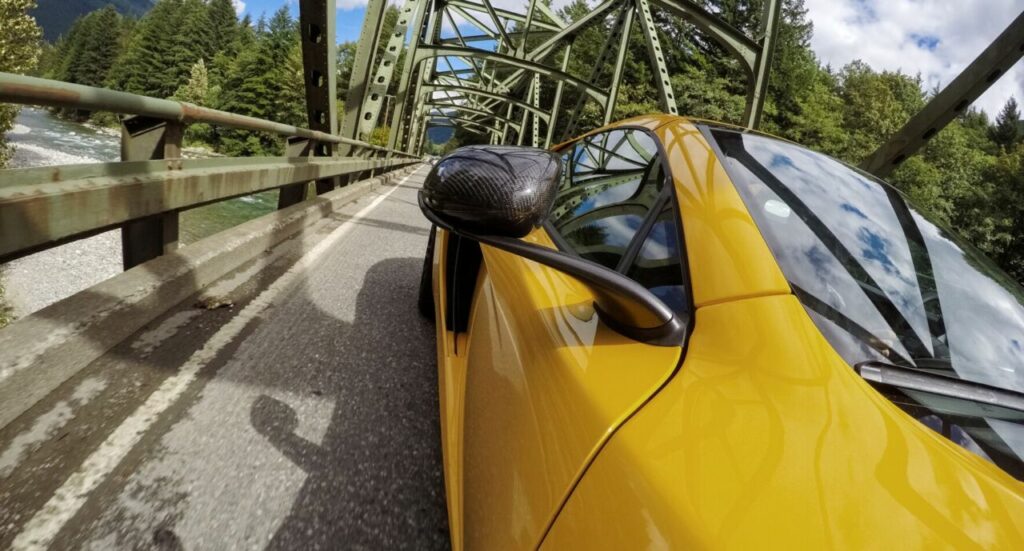 BONUS: Carry case and Camera Case
A carry case is a must have for when you are travelling and want to keep the camera and accessories together in one place. It also lets you organise all the bits for easy access and provide added shock protection during transit. There are many third party cases available including Amazon Basics Small Carry Case, Smatree Waterproof Hard Case and GoPro's own hard shell case. However, the latter does not come with internal compartments and dividers. At a minimum, consider a silicone sleeve for the action camera with detachable lens cover to cover those short trips. Of course, if you pick one of the multi-accessories kit, these usually come with a carry case and/or silicone sleeve.
Search GoPro Accessories on Amazon
Carry Case Gallery
This slideshow requires JavaScript.