The conquest of AMD Ryzen CPUs in the mobile space has been quite a game-changer. Not to say that Intel is lagging too far behind, but Ryzen 4000 and Ryzen 5000 laptops have started to strongly enforce the idea to consumers that reserving cores for mobile applications is no longer an option. Laptop manufacturers, of course, are quick to jump ship at this golden opportunity…
… All except Razer, which apparently was still floating in the limbo of team blue last year.
This time though, the company is about to paint the town red with its newest lineup, with the Razer Blade 14 Ryzen 9 5900HX "edition."
Razer Blade 14 Review Overview
Our review will look at the following areas:
Physical Aspects, Build Quality
Sights and Sound
Performance and Usage
Battery Life, Other Conveniences
Alternative Options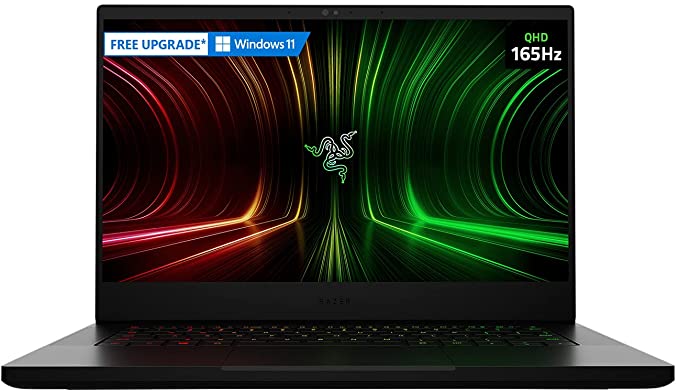 Search Razer Blade 14 on Amazon
Base Specifications
| | |
| --- | --- |
| Processor | AMD Ryzen 9 5900HX 8-core/16-thread 3.3GHz, up to 4.6Ghz |
| Graphics | Nvidia Geforece RTX 3080* |
| Memory | 16GB DDR4-3200Mhz (Fixed Onboard)** |
| Storage | M.2 NVMe PCIe 3.0 x4 1TB SSD (default) |
| Display | 14-inch 2560×1440 (QHD) 165Hz |
| Keyboard | Razer Chrome N-key rollover, per key RGB |
| Touchpad | Precision glass touchpad |
| Ports | HDMI 2.1 1x, USB 3.2 G2TA 2x, USB 3.2 G2TC x2 |
| Wireless | WiFI 6E (802.11ax), Bluetooth 5.2 |
| Battery | 61.6 Whr Li-ion (6-hours moderate use, 12 hours based on manufactures claim) |
| Dimensions | 16.8 mm x 220 mm x 319.7 mm |
| Weight | 1.78 kg |
*RTX 3060, 3070 options are also available
**Non-upgreadable
1. Physical Aspects, Build Quality
Boringly stable, to say the least, and we don't mean that in a "less quality" kind of way. More like Razer has more or less already perfected the formula of their premium aluminum-finish laptop chassis. Think Apple with its MacBook Pro series. The balanced weight (for a 2021 laptop), quality build and stiffness adds a class that instantly identifies its brand, although this also includes the ever-so-constant fingerprint smudging tendencies.
Membrane keyboards are… not surprising even on gaming keyboards today. But with miniaturized mechanical switches being offered more and more by other competitors recently, it's strange that Razer didn't opt for one for this model. Ah well, typing comfortability is still good enough anyway, with all the addressable RGB options using the company's Chroma RGB per key lighting and 1.1mm actuation height there to compensate.
Touchpads aren't something that we really care about in gaming laptops. But if you are using the Razer Blade 14 for more casual applications, then you won't be disappointed in its use. Nothing too special, just the average finger travel distance and responsiveness at work. However, it does support Microsoft Precision Touchpad which means a range of gesture and precise control via its large clickable glass touchpad.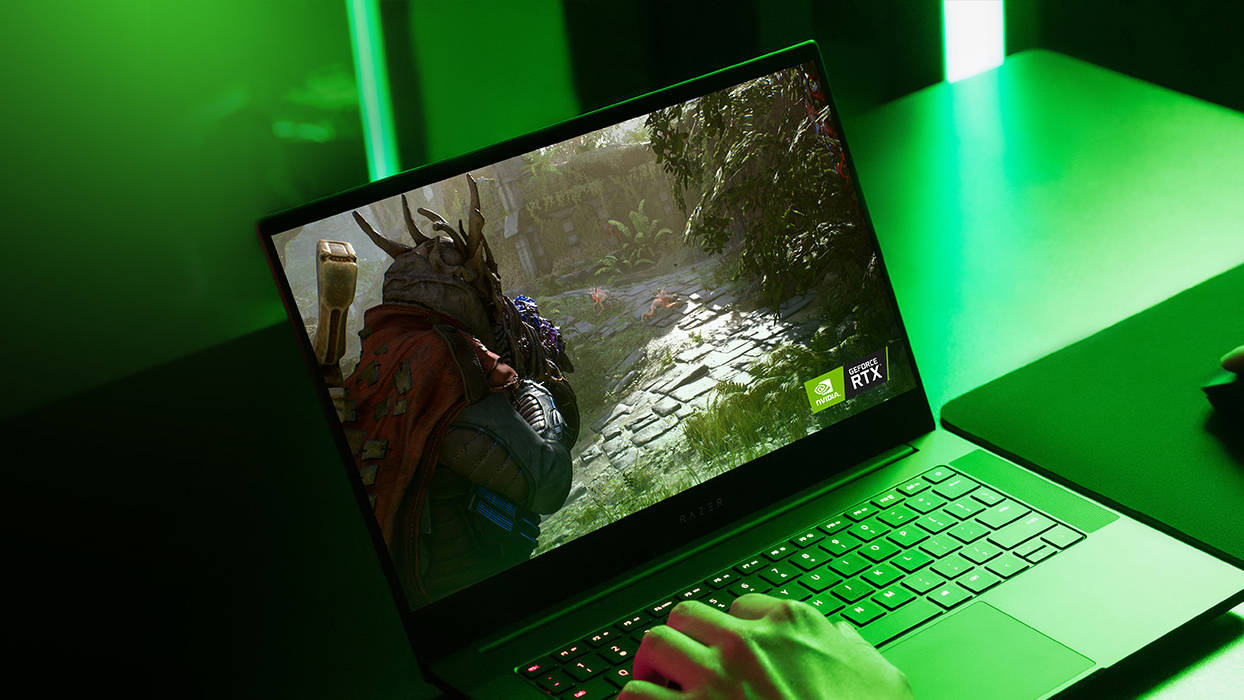 2. Sights and Sound
The Razer Blade 14 follows the trend of 1440p gaming by introducing a 2560×1440 IPS panel with a 165 Hz refresh rate. Color representation looks very vibrant, even more so since it can push all the way up to 350+ nits at its maximum setting. The feel of its response time (without benchmarks or quantifications) is quite alright, most likely sitting right in the middle of the pack alongside other competing models like the Asus Zephyrus G14 (2021) and Dell G5 SE.
Just as with all other 14-inch 1440p laptops today, the use of a QHD resolution feels kind of overkill. Can't really appreciate the extra screen sharpness when it's squeezed to standard laptop size. In fact, during gaming sessions, it might be a better idea to just turn the know one notch back to 1080p (in-game) for a free performance upgrade.
(NOTE: changing resolution settings in Windows display option somehow resets to refresh rate setting back to 60Hz)
For its refresh rate, 165Hz is kind of standard nowadays, but it is always a welcome addition to any game, be it FPS or eSports titles. Do be wary though, that constantly setting it to max frequency will eat up its battery life considerably. You might want to turn it back to 60Hz during longer productivity usage periods. More about this in the later section.
Sound is… well pretty decent. You can comfortably enjoy multimedia applications without having to deal with subtitles just to understand stuff. Even, with the fans revving up to their max RPM! But yeah, don't expect this model to win awards in this category.
Lastly, the webcam and mic are not bad. Nothing much to say about the two components, but they are certainly usable enough for your typical Zoom meetings (if your Razer beef machine ever gets used for it).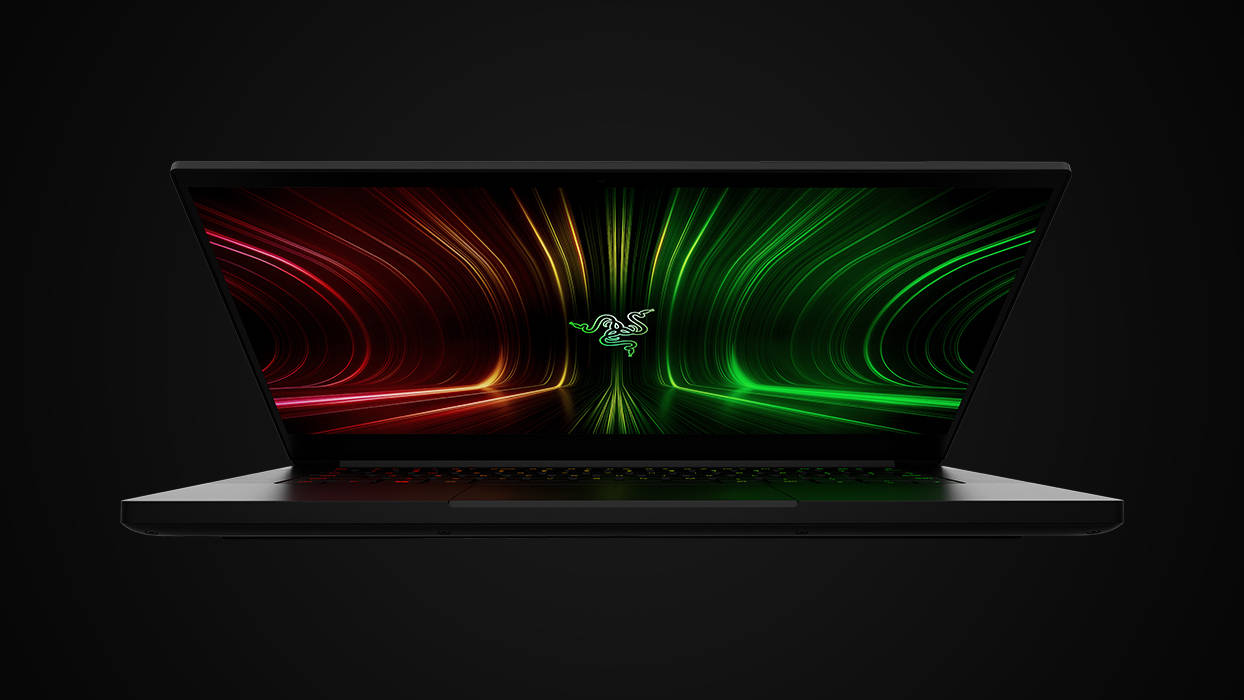 3. Performance and Usage
Powered by Ryzen 9 5900HX and Nvidia Geforce RTX 3080 (mobile), the Razer Blade 14 rightfully takes the title, "the most powerful 14-inch laptop" today!
Well, sort of. If we are talking about theoretical power draw and practical usage maximums.
When allowed to draw as much power as it can, the particular Ryzen 9 5900HX of the Razer Blade 14 easily goes toe-to-toe with equivalent desktop counterparts. It gets an impressive score of 13,000 in Cinebench R23, rivaling the Ryzen 9 5900HS, although it is expected to lose out on other equivalent-tier Ryzen 5000 mobile CPUs found on more performance-efficient models (like the Lenovo Legion 7, for example).
In gaming, the Razer Blade 14 more or less retains its assertion as the best in its size category. Using the downscaled 1080p recommended settings we mentioned earlier, it performs 100+ FPS on Shadow of the Tomb Raider at max settings, matching the benchmarks of 15-inch laptops using similar CPU+GPU combinations.
3060 and 3070 variants of the Razer Blade 14 would, of course, provide lower performance, but presumably in exchange for much better power/heat management and introductory price (more on that later).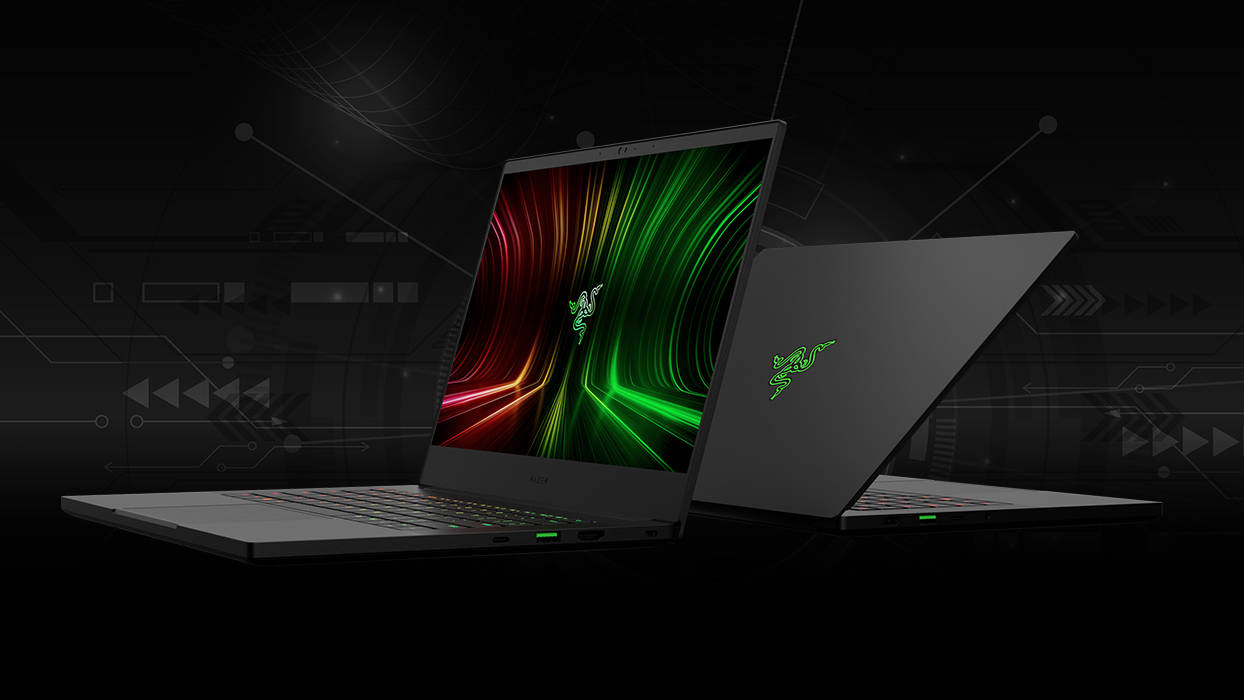 4. Battery Life, Other Conveniences
Yup, the curse of short battery life on gaming laptops is still very much a thing for the Razer Blade 14. In fact, moderate level usage (sporadic combination of high and low intensity) provides only around six hours of juice on a full charge. Sure, it's more than enough for one session, but we're quite far from the ideal "M1 level" yet on this one.
With normal productivity use, setting the performance to low and display to Full HD 60Hz with a moderate 30% brightness, you can get up to 14 hours of use, longer than even the claimed 12 hours. Obviously, such a setting may not be realistic for the standard use but it is possible.
Preset performance modes give a bit more headroom when it comes to the number of options, but still nowhere as easily tweakable as when manually done for each component (on a desktop variant). We recommend using these only for convenience when there isn't a better option.

Ports are evenly distributed on both sides, so nothing unusual there. The USB-C charger has this semi-limiting side orientation, though it's not too much of a bothersome element to be considered as a con. WiFi 6 and Bluetooth 5.2 are the default for wireless connectivity, so no problems there either.
As for heat management, it has twin fans running on both left and right, oriented near the center, but it's as steamy as any other gaming laptop on the market as expected. The RTX 3080, for example, can flare up to 90-degree Celsius when pushed to its power limits. Typing on the unit is not a toasty affair thankfully. The keyboard just warms up a bit at the center, where the central copper vapor chambers are located.
And before we forget, RAM being non-upgradeable can be a bummer. But hey, at least 16GB in dual-channel is still pretty good for most multitasking and heaving gaming loads nowadays.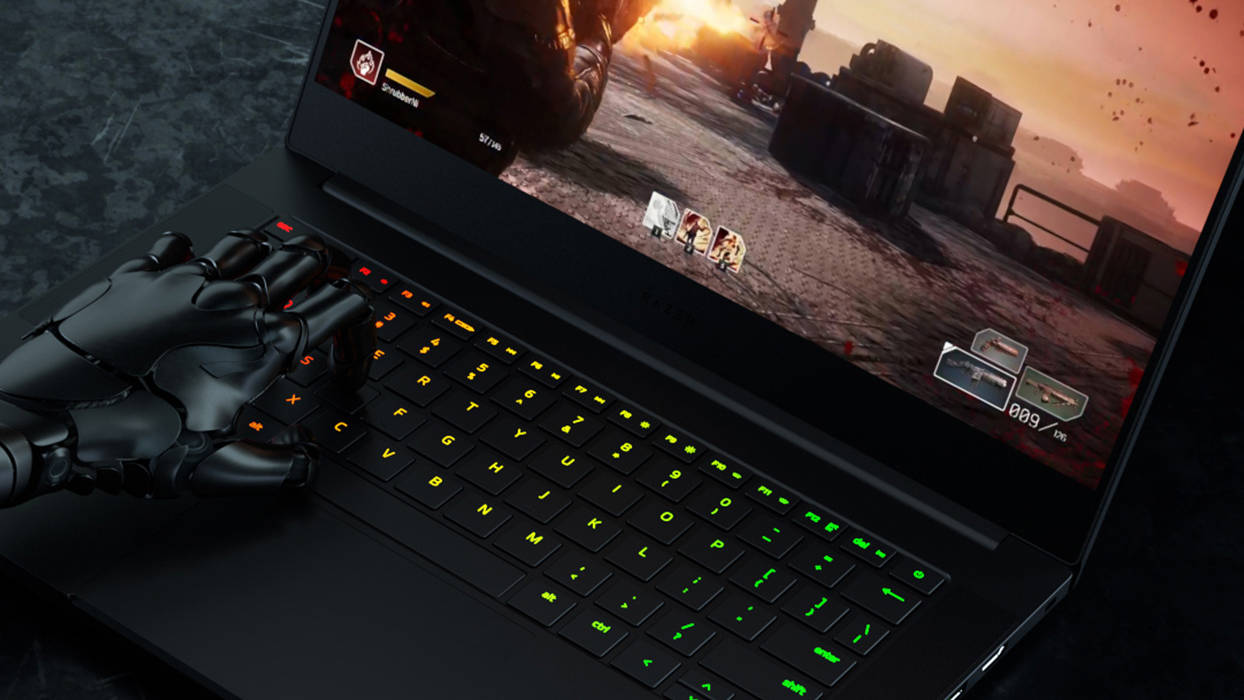 Search Razer Blade 14 on Amazon
5. Alternative Options
Want to spend that $3000 on something else in the same market category instead? Here are a few good alternative options:
Razer Blade 15 Advanced (Core i7-10875H, RTX 2080 Super Max Q) – the year-old predecessor still packs a nice punch, if we are only talking about raw performance. It loses out significantly on efficiency, so electricity consumption and heat management nuts beware. The 2021 model comes up to Intel Core i9-11900H and RTX 3080 but this will jack up the cost significantly.
Asus ROG Zephyrus G14 2021 (Ryzen 9 5900HS, RTX 3060 mobile) – the sworn rival of the Razer Blade 14's RTX 3060 variant. Gives a slightly better bang-for-the-buck, especially since it performs very well on the same games without "wasting" too many frames.
Lenovo Legion 5 Pro (Ryzen 7 5800H, RTX 3070 mobile) – if the Legion 7 variant still proves to be economically unviable, might we suggest the equally efficient Legion 5 Pro. Don't worry, power delivery is still very excellent for this model, allowing it to artificially outmatch the Blade 14, though of course well outside its size category.
Search Gaming Laptop with AMD Ryzen processor on Amazon