Ultrawide 21:9 monitors, for the most part, were not exactly considered as an option for the layperson until recently. It didn't exist in the market until LG came up with the world's first 21:9 back in 2012. The majority of wide angle LCD from the industry were mainly based on widescreen 16:9, a dominant force in every household, office, and school. Here, we take a look at the options, UltraWide screen versus dual monitor setup, the pros and cons.
Fast forward to today (2021/22), we've since witnessed how the monitor industry evolved to suit the changing needs of consumers. Many people are now split with the decision to use an ultrawide, or multiple widescreens to suit specific use cases.
One Ultrawide 21:9 monitor OR Two Widescreen 16:9 monitors?
But really, which one is the better? We're dividing our analysis into several rounds, and here are the factors you would consider when deciding between the two:
Round One: Desk Space
Round Two: Screen Configuration Factor
Round Three: Visual Experience
Round Four: Specific Conveniences
Round Five: Price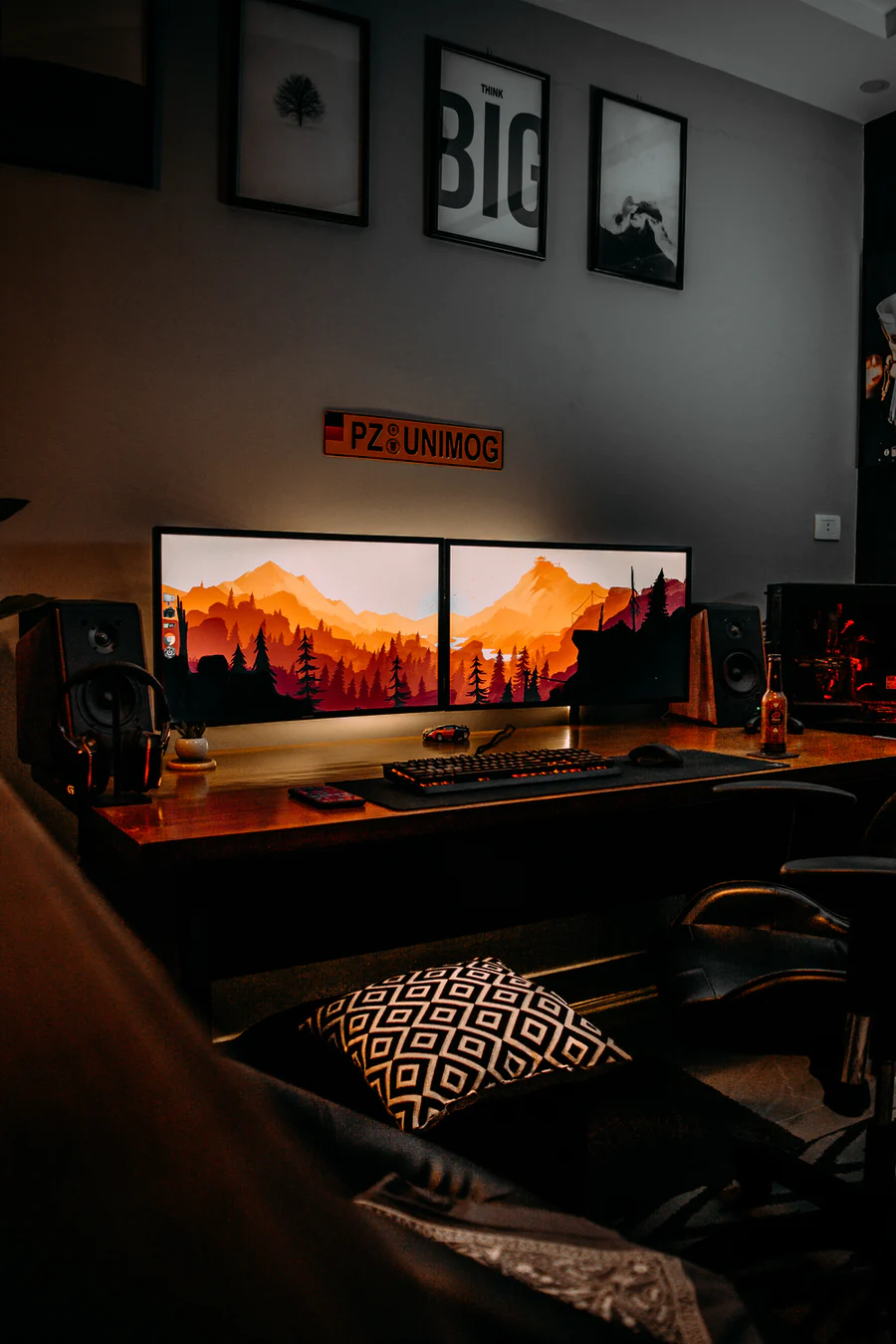 Round One: Desk Space
This is probably the most straightforward criterion that is not even related to the hardware itself. By default, for a monitor setup that don't use monitor arms, ultrawides typically offer a direct advantage for this round. Since you only ever have to deal with a single base supporting a larger widescreen area, compared to potentially two different bases for dual widescreens occupying a larger, up to twice part the available desk surface for you.
Dual monitor setups make this even worse, since not only is the area around the monitor restricted, the area between the two stands themselves become limited. Users that leave various stuff on desks would unconsciously work to try and go in and around these squeeze zones, potentially making item organization more challenging.
If you are mounting the monitors on a dedicated two arm mounts, the ever-popular, very widely configured Y-shaped mounting stands, for example, can look deceptively unobtrusive. But their total occupying area actually limits the use of available space for other desk peripherals as the stand or base would be bigger. The only way to get around this is to get a dual monitor stand with desk mount.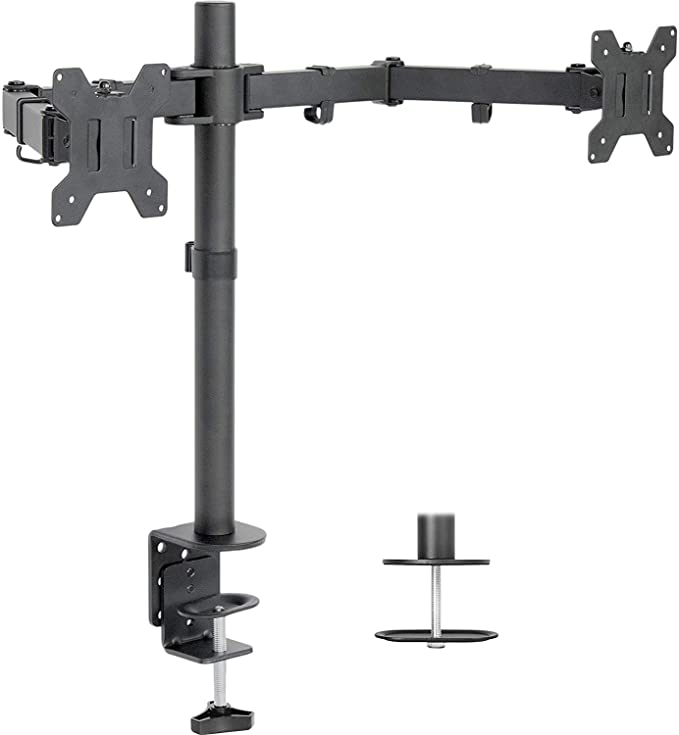 Search Dual Monitor Desk Mount on Amazon
Ultrawides simply have the upper hand when it comes to placement efficiency. It can be positioned more cleanly across your workspace without having to compensate for slanting angles, or shifting two separate hardware to any personal height adjustments you may prefer. Single mounting also ensures uniformity wherever you might want to place it.
Desk Space Winner: Ultrawide (21:9)
Round Two: Screen Configuration Factor
When it comes to possible screen configurations, dual widescreens often have the upper hand because… there are just more of them.
More specifically, the increased number of hardware makes it so that:
First, convenience can be achieved with the perfect separation of tasks (app windows). On dual monitor setups, you usually only need to drag and place app windows to their designated monitors at least once during work sessions. Unlike ultrawides, which often require taking advantage of operating system features to artificially separate the user's screen estate (for example, Windows button + Left or Right) for similar purposes.
And second, active multitasking feels more natural. If you have two instances of different programs in full screen, each discrete hardware makes it intuitive to switch between, as if both monitors are plugged into different computers. For similar programs, each window is stretched properly to their native aspect ratios, making all available editing options (on the upper part of the screen) available on the get-go.
That being said, specific use cases can still have varying efficiencies depending on the preference of the user. For instance, UltraWide Monitor allows timeline sizes on video editing programs to be stretched to the horizon. Similarly, a 21:9 aspect ratio screen can display many more multiple pages for a single document on a single word processor, side by side. In other words, applications for which full horizontal space of at least two monitors is required would make ultrawides the better productivity option.
Screen Accessibility Winner: Almost tie, but two widescreen (16:9) edges out considerably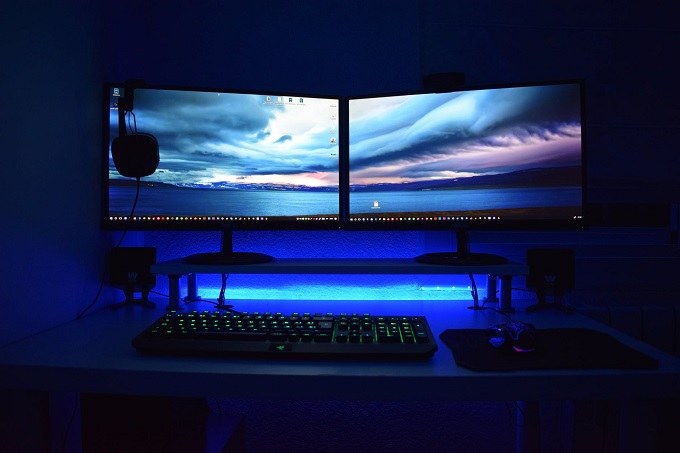 Round Three: Visual Experience for Entertainment and Gaming
As mentioned at the beginning, ultrawides generally offer the better (or at least more flexible) native multimedia consumption experience, simply due to having that extended, uninterrupted visual space where one single application can be focused at.
Watching movies in their native format, for example, is a whole new visual experience on an UltraWide Monitor. At 21:9 aspect ratio, the complete frame of the video is displayed in the correct ratio. No stretching, distortion or big letterboxed black bars at the top and bottom. For standard widescreens, watching the same media results in letterboxed black borders, plus a considerable reduction in the size of the original media to accommodate for the discrepancy in aspect ratio.
In fact, it remains technically better for ultrawides even when enjoying regular 16:9 videos. Sure, letterboxes appear at the sides this time, but the image is still stretched without any distortion, only filling the limits of what the original horizontal ratio can provide.
If your graphics can handle it, gaming provides an even better perspective of the same experience. Many games today natively support 21:9 aspect ratios, and can stretch all the way to both ends of the screens for that breathtaking extension of your in-game field-of-view (FOV). It's an entirely new dimension for anything that can be enjoyed in first-person.
Well, there's the caveat of fake 21:9 videos (16:9 videos with letterboxes already added to them), but at least the original view experience on a 16:9 screen is still preserved. You wouldn't want to forcibly use a single screen configuration for dual monitors with that big black bezel in the middle, would you?
Visual Experience Winner: Ultrawide (21:9) wins hands down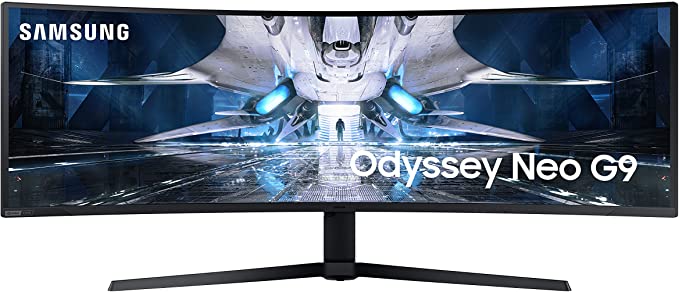 Search Samsung Odyssey Neo G9 on Amazon
Round Four: Specific Conveniences
There are also other nifty conveniences that each setup brings that may swing your decision with one configuration or another:
Dual monitors provide hardware redundancy. This makes it less likely to completely run out of monitor if one fails. Chances are, one of them would still work and so you can continue working, while a replacement is being ordered.
Dual monitors can be optimized for different screen settings. Maybe you need one high-refresh-rate monitor for gaming, and one color-accurate monitor for productivity? Then again, calibrating two discrete monitors can be difficult if they are of different models.
Dual monitors offer the flexibility of screen placement, side by side or top and bottom. Just reconfigure your display settings to switch between the two modes.
Activities that both require fullscreen applications and support programs running side-by-side, such as PC streaming (reading comments, opening search tabs while gaming, for example) are significantly more conveniently done on dual monitors
No game console natively supports the 21:9 aspect ratio without modifications. If you plan to plug a screen on a PS5, just use one of the two 16:9 monitors for this purpose.
Views can be toggled easily between the two monitor configuration choices. Adjust windows size for ultrawides (not applicable on restarts), drag to specified monitor for dual-screen setups.
Specific Conveniences Winner: Widescreen (16:9)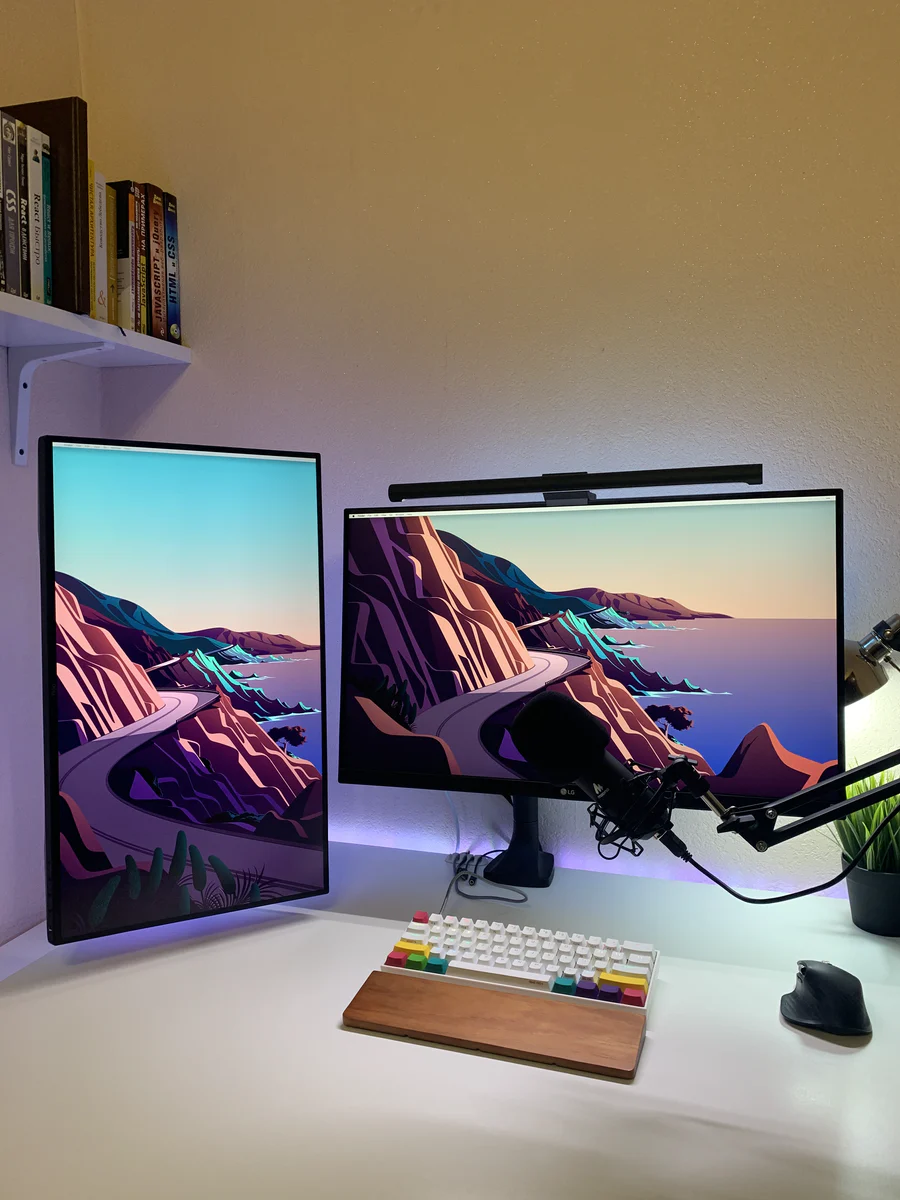 Round Five: Price
Lastly, dual monitors are typically cheaper than buying one ultrawide with similar-ish specs. If budget is a significant priority, then there's not much else to discuss; just confirm the quality of your intended product, then complete the setup that you need right now.
In this criterion, ultrawides for the most time would lose out, since combining the price of dual monitors with any of the advantages mentioned earlier inherently makes them the better bang-for-the-buck option.
Price Winner: Widescreen (16:9)
That being said, ultrawides are still a worthy investment, especially if you can efficiently utilize or appreciate its best advantages.
Oh, what the hell. Just go for the third option and buy one widescreen and one ultrawide for the best of both worlds. OR you can go all out and invest in two ultrawide curved monitors such as one shown below by Jeremy Siers.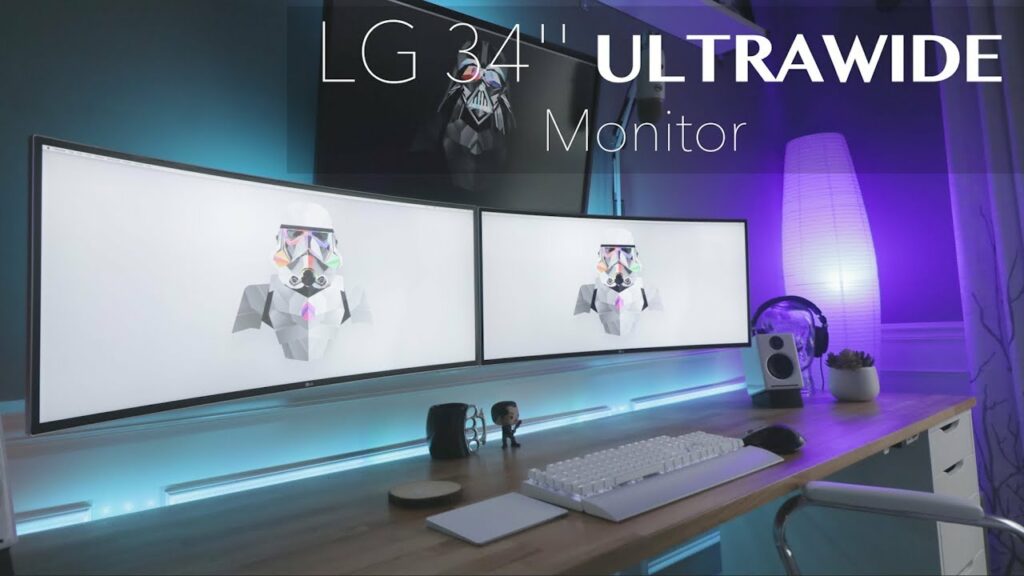 Search LG Ultrawide Curved Monitor on Amazon
Price Winner: Widescreen (16:9) for bang-for-buck, Ultrawide (21:9) for investment