You can trust the VAIO brand to deliver a marvel of form and function as legacy has it since its Sony days. VAIO does not disappoint with the superbly crafted Z Canvas.
VAIO's triumphant return to the PC scene brings with it all the premium traits and quality we have come to expect.
Its versatility extends from the detachable keyboard to a built-in, freestyle kickstand, and it brings the power with a fourth generation quad-core Intel Core i7 processor and before you ask, quiet tripled internal fan and ultra slim heat pipe cooling system.
There is plenty of storage 256GB SSD and memory at 8GB with a high definition WQXGA touch display at 2560 x 1704 resolution. The striking display has a wide gamut covering 95% of the Adobe RGB spectrum, enough to satisfy graphic designers and professional photographers and enthusiast alike.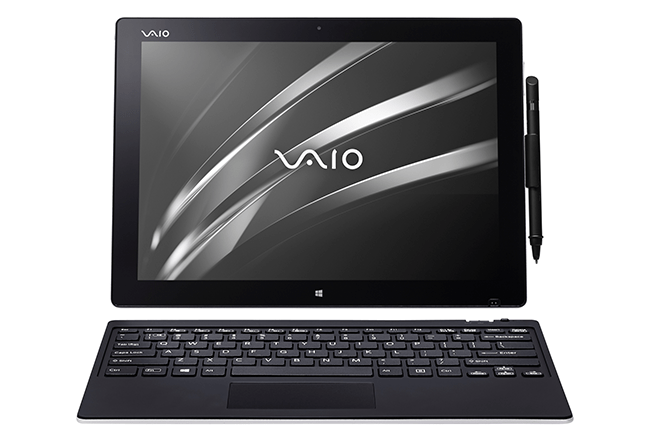 VAIO Z Canvas is also one of the few tablets here that comes with a kick stand, the execution however is different, the built-in freestyle kickstand perfect hands-free view. Simply pop out the kickstand and tilt the screen for a steady picture just where you want it.
The ultra-sturdy, spring-loaded hinge will stay when you leave it. Finished in silver with aluminium-carbon frame and body, it is both durable and sharp with a super slim and lightweight body, 0.7-inch thin and weighing just 3.4 pounds.
The included stylus offers pen like accuracy with its pressure sensitive tip that glides freely on an optical resin layer between the LCD and glass. The Z Canvas also comes with Windows 10 Pro.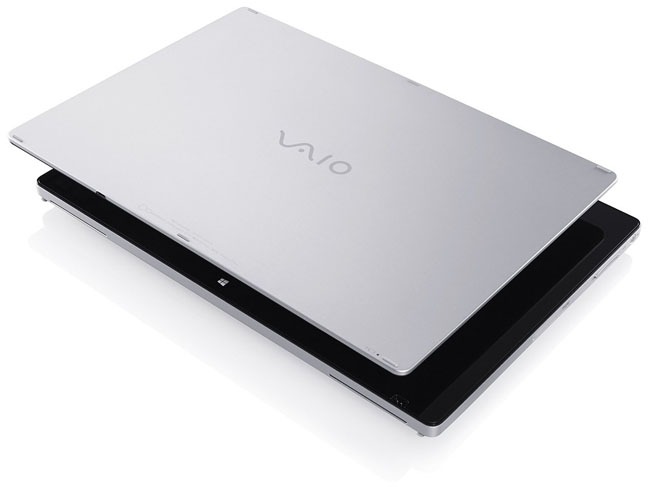 Specifications
12.3-inch WQXGA+ IPS display touchscreen (2560 x 1704), 10-finger multi-touch support
Intel fourth generation Core i7-4770HQ 2.20 GHz with Turbo Boost Technology up to 3.40 GHz
8GB memory/256GB SSD or 16GB memory/512GB SSD or 16GB memory/1TB SSD with SD card reader
Camera: 8MP camera rear, HD webcam front
Ports: 2 USB 3.0 (1 powered) • HDMI • Mini DisplayPort • Headphone output/Microphone input combo • LAN (10/100/1000)
Battery: 63WHr lithium-polymer
Connectivity: 802.11ac/a/b/g/n (Miracast enabled) and Bluetooth 4.1
Dimensions & Weight: 11.85 x 8.38 x 0.70 in (300.99 x 212.85 x 17.78 mm) Tablet: 2.65 lbs (1.20 kg) Tablet and keyboard: 3.41 lbs (1.54 kg)
Stylus and stylus holder, detachable keyboard
Windows 10 Pro 64-bit
What Customers Say
The machine itself is flat out incredible. Life changing. The first platform I have had where the pen actually WORKS!! The performance is exceptional. This is probably the best designed laptop/surface I have ever seen or used.

The VAIO Z Canvas definitely lives up to its name, as an artist this computer is the ultimate device to create projects more efficiently. Although I only purchased the base model 256 gb SSD the VAIO Z Canvas is still crazy fast, which is good enough for my working standards. The boot up times are amazing, smooth and crisp when browsing through files and the web. I have also enjoyed the pen stylus and the pressure sensitivity is highly capable to handle difficult tasks in Manga Studio and SketchBook. The color accuracy of the display is also a bonus, and the three fans this device carries allows for me to draw for long periods of time without worrying about overheating the device.

The VAIO Z Canvas kickstand is also very useful when drawing and watching movies, the engineering of the overall device surpasses the Surface Book and any other tablet device out in the market. I can't wait to see what VAIO has in store for the future, I am happy I chose this beastly computer!