Ever since AMD introduced its Ryzen CPUs based on Zen architecture, Intel has been on catch-up mode. In the recently concluded CES 2021, AMD has made serious attempts to leave its mark in the laptop and notebook segments, which is still largely dominated by Intel.
At CES 2021 we got to see the full line up for AMD Ryzen 5000 series mobile processors in the flesh (or metal so to speak) while Intel only showed some images and concepts of its upcoming H35 series 11th Gen processors which it claims would revolutionise mobile gaming. AMD now has a first mover's advantage with its Ryzen 5000 series mobile processors for laptops with Zen 3 architecture.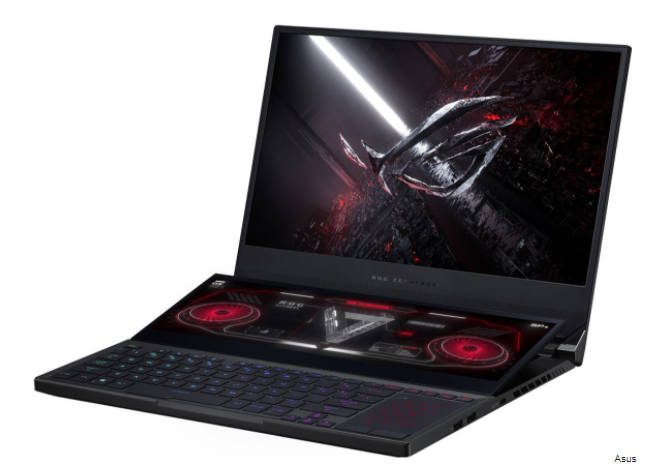 Search Asus Rog Zephyrus Duo SE on Amazon
CES 2021: Rise of the Ryzen 5000 Mobile Processors
Ryzen 5000 processors with Zen 3 architecture has employed a maximum of 20 MB cache memory (on high-end models) and come with memory controller improvements which will result in blazing fast performance thanks to reduced inter-core latency between the processor cores.
With an ever-increasing core and thread counts in the processors, many believe that this huge L3 cache will result in significantly improved performance from the processors. A 7nm chip fabrication process means added performance with greater efficiency in operations. The integrated graphics chip however has not seen major upgrades with the highest offering of Ryzen 9 5980HX still using Vega 8 graphics but with a slightly boosted clock speed.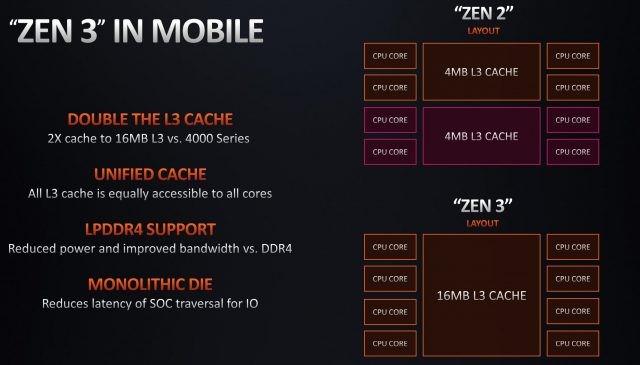 Bigger L3 Cache
The Zen 3 processors have 16MB of L3 cache allocated to all the core which will significantly boost the single-core performance of Ryzen 5000 series processors. This will give it a huge advantage which Zen 2 lacked earlier in many graphic intensive games and legacy apps that mostly rely on single-core performance. Zen 2 had a maximum of 8MB L3 cache, half of which was available for the cores to use.
Better Memory Controller
With the increased cache comes an improved memory controller and processor power management which AMD names Collaborative Power Performance Control (CPPC). This has resulted in a flat 23 percent improvement in single-core applications. CPPC has enabled these new processors to use an adjustable power control system that lets the OS dictate the voltage and frequencies of the processor on a real-time basis. Its direct impact would be on performance and efficiency, which would improve as cores would be automatically powered up or down as per requirement.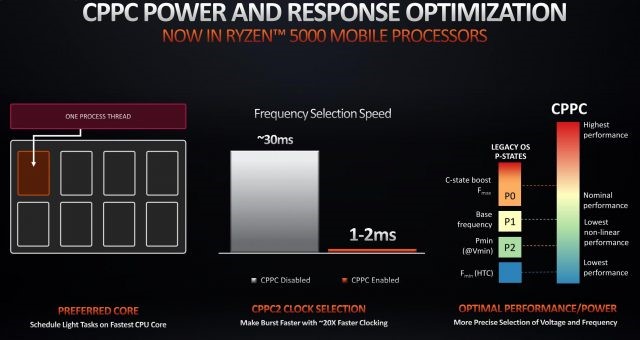 The Line-Up
Let's look at the full AMD Ryzen 5000 line up before we proceed further.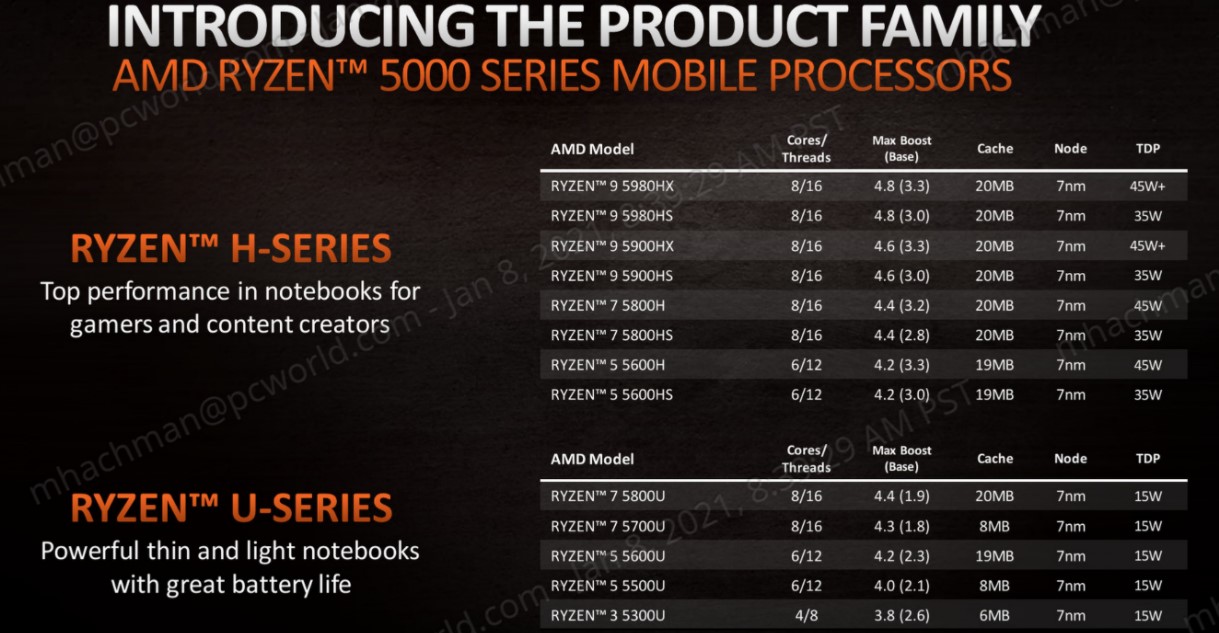 CES 2021 witnessed a spectacle in AMD's latest Ryzen 5000 series mobile processors launch. With a total of 13 CPUs, it seems AMD has finally got hold of a portfolio through which it can address the requirements of every notebook user.
We see two segments of U and H series processors. Both intended for laptops. The U series as AMD states is for office productivity, web browsing and home entertainment. Consumers looking for thin and ultralight light notebooks with excellent battery back-up paired with cutting edge office productivity should do well with the U series processors. Here is a detailed breakdown of the Ryzen 5000 U series.
Ryzen 5000 U Series
In AMD's U series line up, 3 out of 5 processors, each from Ryzen 3, 5 and 7 is based on the old Zen 2 architecture which is a bit of a turn-off. They can be identified from their comparatively low cache memory of 8 MB. The maximum power usage of 15 Watts suggests that these chips would return more than average battery life in in an ultrathin laptop profile.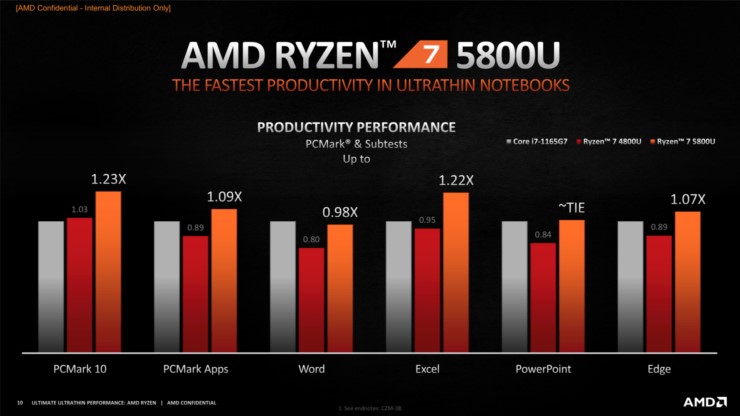 Ryzen 3 5300U
Ryzen 3 5300U is best suited for casual web browsing or online streaming. It is designed on the previous generation 7nm Zen 2 architecture and one should avoid heavy multitasking on this as it could become a headache due to its low powered, low cached chip.
Ryzen 5 5500U/5600U
Next, we have Ryzen 5 5500U and 5600U which has higher core counts than 5300U but would still not offer massive improvements in single-core applications due to their low cache memory. Casual gaming is very much on the cards though on 5600U thanks to its Zen 3 architecture which comes with more than double the cache memory of its compatriot the 5500U. The low TDP of 15 Watts is an area of concern, as it implies that the chip is not intended for heavy loads. These chips are best suited for a thin and light notebook with users willing to sacrifice some performance for portability and good battery life.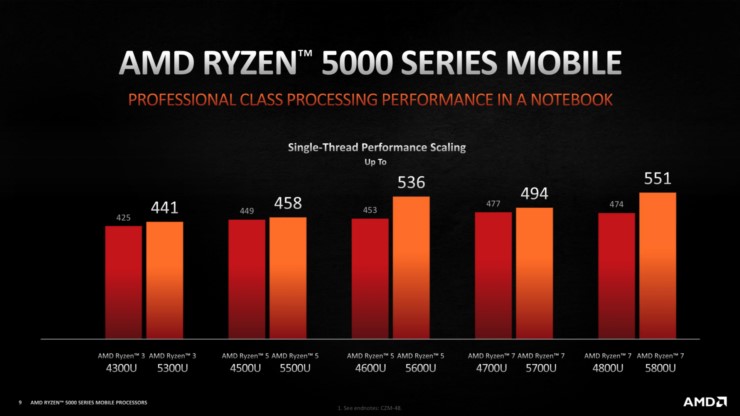 Ryzen 7 5700U/5800U
The U series ends with Ryzen 7 5700U and 5800U as its top offerings with the former still on Zen 2 architecture. However, due to the high core and thread count of 8 cores and 16 threads, users are expected to extract more performance out of their thin and light notebooks. The 5800U in particular can handle gaming during those office breaks and still have some juice left before the day ends thanks to a low TDP of 15 Watts. These chips will breeze through heavy multitasking and will easily take on any business productivity applications. Those looking for a thin notebook with uncompromised performance can pick a laptop with one of these processors.
Now that we are done with the thin and light notebooks, let us move to the higher (H) end of the line up where the entrants have only one word embedded in them. Performance.
Ryzen 5000 H Series
Ryzen 5000 H series as the name suggests has a letter H in them which can stand-in for High Performance. These processors are designed for gaming and content creation. They are more mainstream and are targeted at gamers who intend to play a lot of games or use their laptop to create content. The H series operates on 35+ Watt TDP to deliver the performance AMD claims would be the game changers in 2021. This line up has some variations which we will become clear as we go through the different offerings.
Ryzen 5 5600H/5600HS
Starting off the H series are two chips with a high L3 cache of 19MB which gives the single-core performance of these chips a 23 percent boost when compared with the Ryzen 4000 series. The 5600HS processor has a max TDP of 35 Watts which is intended for a gaming laptop but on a thin and light frame. The base clock is 3.0 GHz which gets boosted to 4.2 GHz for both chips as more intensive tasks are loaded on them. These processors are designed for gaming enthusiasts looking to start gaming and live streaming on laptops without pushing their systems too hard.

Ryzen 7 5800H/5800HS
An absolute sweet spot for gamers who are looking for a bang for buck option. These processors are for modern gamers who regularly stream their content as they play. Yet again the HS here means that there is a fixed TDP of 35 watts at play while the H version denotes a more robust 45 watts CPU. The base clocks start around 3.0 GHz and boost up to 4.4 GHz. 20MB L3 cache offering will benefit regular gamers in graphics-intensive games which rely more on single-core performance. Both are equipped with high-grade cooling systems to keep the temperatures in check. Both have an 8 core 16 threads set up in the 7nm processed die. These processors are excellent at multitasking and can handle any modern games at full HD resolutions.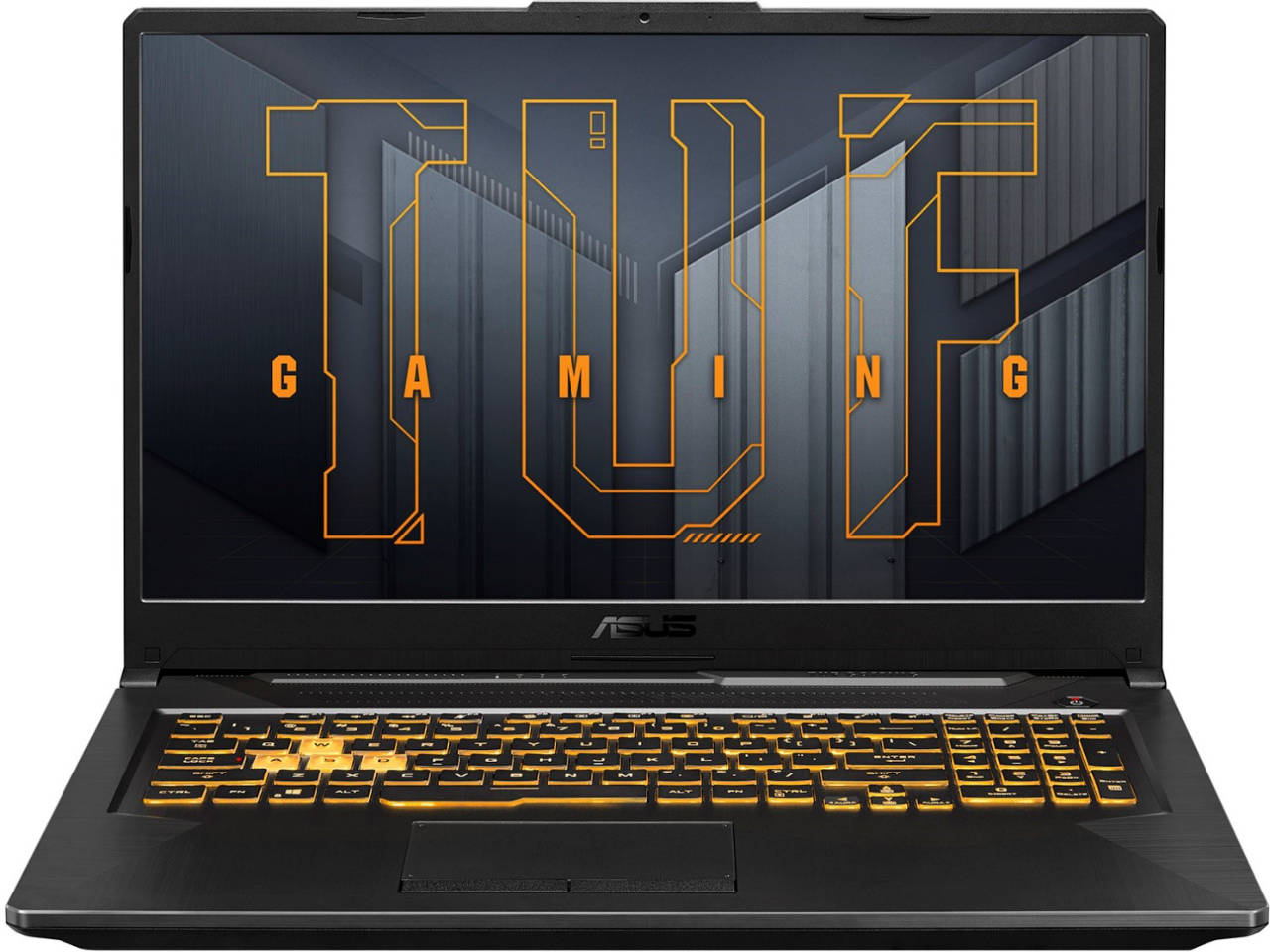 Search Asus TUF Gaming A17 on Amazon
Ryzen 9 5900HS/5900HX and 5980HS/5980HX
The cream of Ryzen 5000 series mobile processors won't be affordable for the most. Intended only for the most hardcore, professional (and money no object) gamers who want only the very best. Expect the 5900S to be a tad cheaper than the 5980S. The HX versions have a 45+ watt TDP which means they can draw more power if required and have top of the line cooling systems to keep the laptops cool even during some insane durations of continuous gaming.
These four chips can handle anything thrown at them. The base clock starts at 3.0 GHz and can boost up to 4.8 GHz. Add the overclocking possibilities of the HX chips and you are probably looking at the best innovation till date in the world of computing (at least till Intel launches its 11th Gen Tiger Lake CPUs later this year).
However, it is worth mentioning that a discreet or integrated graphics solution would be needed as the integrated Vega 8 in these processors is just not adequate to handle modern games. Its 8 cores and 16 threads will allow you to game and live stream simultaneously while you wait for that video rendering to complete in the background.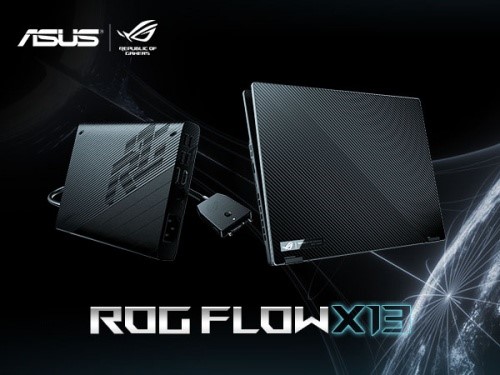 Search Asus ROG Flow X13 on Amazon
Conclusion
At CES 2021, AMD's Lisa Su made a statement that Ryzen 5000 processors would power the best gaming laptops of 2021. That is a bold claim because Intel, its main rival is still working on its offering for 2021. If rumours are to be believed, Intel is going to touch (and probably break) the 5GHz barrier for mobile computing for the first time.
The race now depends on the OEM manufacturers who would manufacture the laptops and notebooks using the Ryzen 5000 chips. Lisa expects more than 150 models to be launched in the year 2021 by different OEMs like Asus, Acer or Gigabyte to name a few. Cross-component optimization by the OEMs would determine if the Ryzen chips actually deliver the performance which AMD has promised in CES 2021.
As for us, it's a win-win situation. We can wait for Intel or go check out some of the Ryzen 5000 powered laptops that have slowly started to appear on the shelves at popular online stores since February.