Far from the earlier days of enthusiast DIY PC building, the addition of RGB lighting effects on your computers is now considered a legit and technical build option to have on your custom PC. This is made even more prominent with the universality of PC cases with transparent panels. Whether it is acrylic or tempered glass, these cases are always going to be designed to showcase your build's internal components, including all the bling you decide to get.
"If a PSU is the engine of your PC, then RGB are all of the external décor. Not essential, but is beautiful when done the right way."
Needless to say, everyone knows that RGB lighting is never a matter of function. But should you really desire to set up one for your build, here are a simple guide that would help you get through all the basics.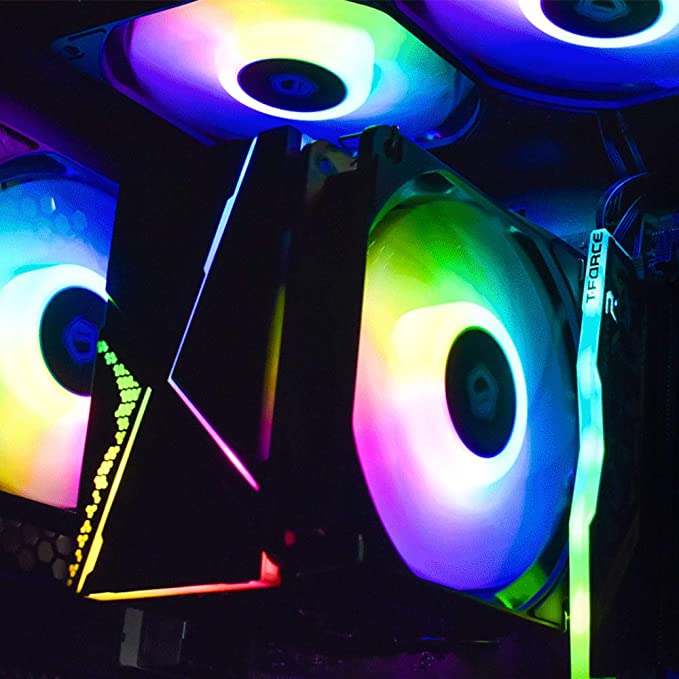 To RGB, or Not To RGB
Perhaps the most obvious guideline that we have to start with when it comes to RGB, is budgeting your whole build. In general, RGB should be the very last thing you consider when making your initial component list. If you are ever on some specific budget, keep dialing back down your options in RGB, regardless of whether your funds would be relatively large or not. Remember, your priority is PC hardware performance.
As such, you have to get the absolute best CPU, GPU, and motherboard that you can possibly get first, along with other components that would affect their performance (PSU and cooling options, among others). This includes wrangling the numbers in search of primary PC components that might include RGB features. When all is said and done, if there's still room for RGB setups, then you start from that there.
Then again, if you do have all the funds that you can throw at your machine, then by all means, apply RGB lighting to your heart's content.
Which Components Give the Bling?
Before you get started in choosing the themes and patterns for your RGB lighting setup, you have to first learn which PC component would support such a feature:
RGB on Motherboards
Some motherboards do have RGB features on the board itself. However, these are often limited to very-high end models, such as the MSI MEG Z490 GODLIKE. As such, they fall mostly into the "no specific budget" category.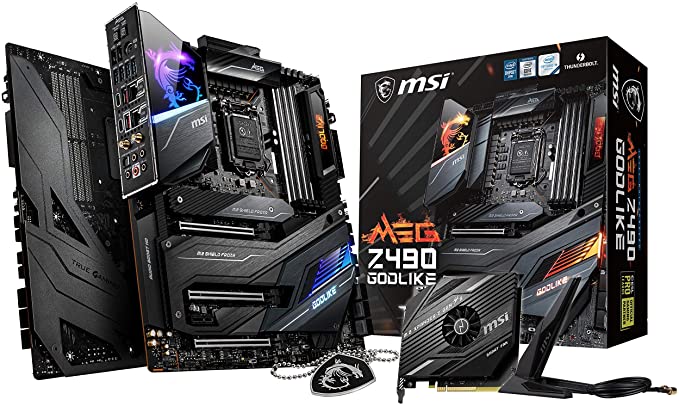 What's more important to note here is the RGB headers on the motherboard. These are pins dedicated to the feature, providing power to light up an RGB component (with the compatible connector), as well as control in the form of installed software on your system's OS. While they can be found by looking on the motherboard itself for the appropriate header labels, it is more recommended to check your instruction manual, as it may contain additional information on its configuration, compatibility and use.
RGB on Memory Modules
Pretty straightforward components, as these are simply RAM sticks added with RGB lighting. There is no need to provide external power to them, because they draw power directly from the DIMM slot itself. Memory modules with RGB lighting are often automatically detected by your RGB software, so configuring them should also be easy.
Do remember though, that memory modules with RGB lighting will have significantly higher prices than their similarly specced counterparts.This will be made even worse if the brand is quite popular. As for potential heating issues during operation, RGB memory modules would often have very negligible temperature differences. Just be sure that the overall temperature control (airflow) inside your case is optimal.
Also, some manufacturers offer light enhancement kit such as the Corsair Vengeance RGB Pro Light Enhancement Kit. These do not come with the actual memory chip inside but have the standard contacts to go into empty memory slots on the motherboard to add compatible RGB lighting effects controllable with Corsair iCUE software (more on this later). They will pair with real RGB enhanced memory modules from the same company, see image below.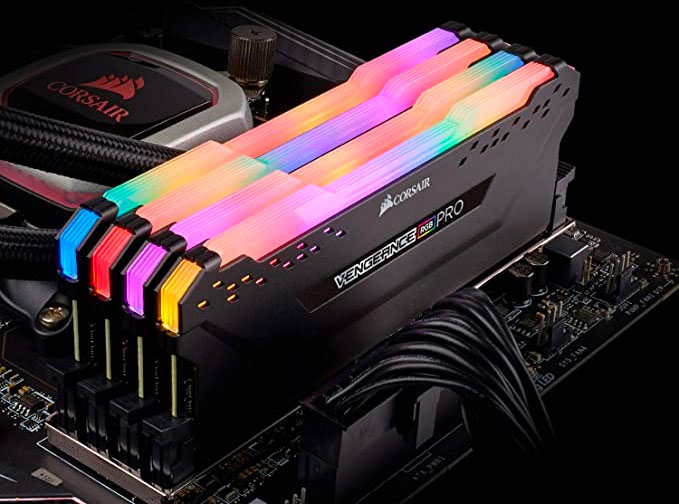 Search RGB Memory Module for PC on Amazon
RGB on (Internal) SSDs
Similar lighting themes are also available for SSDs, which are available on all types, including M.2 SATA and NVMe SSDs. Due to additional power requirements, an extra RGB connector is typically included in these RGB components. And on some models, RGB-to-USB headers are also in the same package.
It is worth noting that, the heat generated by RGB lighting on SSDs can be quite significant, though never usually to the point of thermal throttling. But be wary of very specific RGB SSD models that suffer from severe overheating issues, such as the HyperX Fury RGB SSD.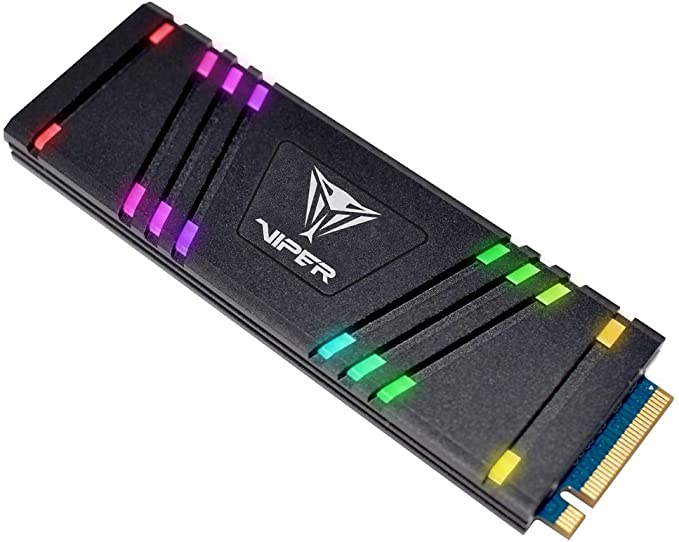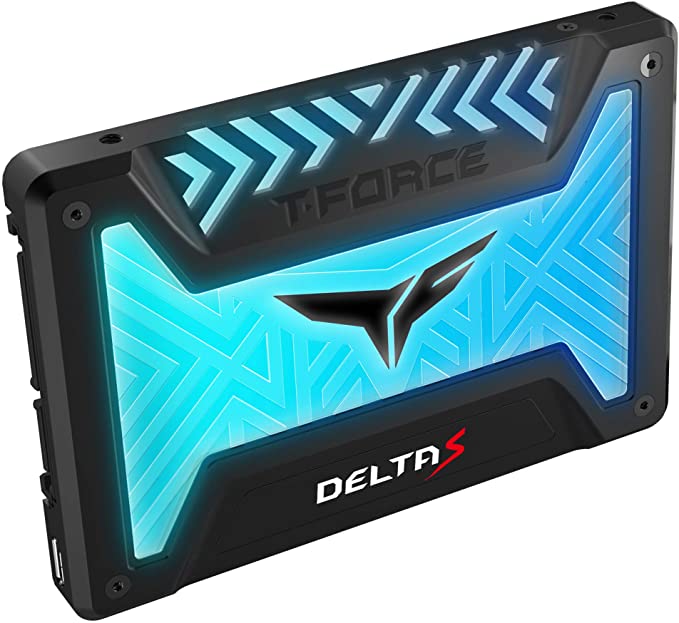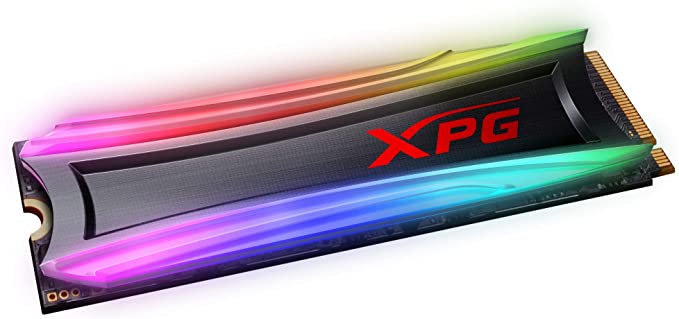 And before you ask, no. There are actually no internal (spinning) HDDs with built-in RGB lighting features. At least none that are popularly recommended for PC builds at the moment.
RGB on Graphics Cards
The design and orientation of RGB lighting on graphics cards can vary wildly depending on the manufacturer and specific GPU reference type. For example, the Palit GamingPro Geforce GTX 1660 Super has a simple trapezoidal line for its RGB, while the Gigabyte AORUS Geforce RTX 2080 Super features RGB lighting rings around each of its cooler fans.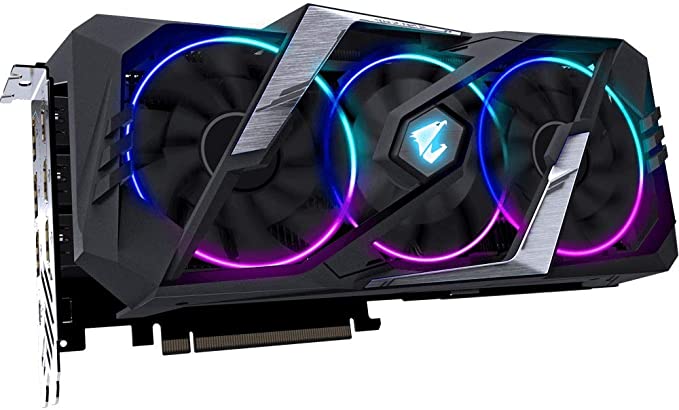 Like RGB memory modules, GPUs with RGB lighting features often do not require additional connectors. They light up automatically at the default setting, and can be configured or synced directly using the appropriate software. Due to the robustness of GPU cooling in general, any temperature increase from RGB lighting is completely unnoticeable.
Search Graphics Card with RGB on Amazon
RGB on CPU Cooler
There are two types of RGB lighting on CPU coolers. First are the static light types, which means these CPU coolers do not have the option to reconfigure their lighting settings. The second type has programmable "dynamic" RGB, which allows color change and pattern settings through either the use of a dedicated manual RGB controller, or via software.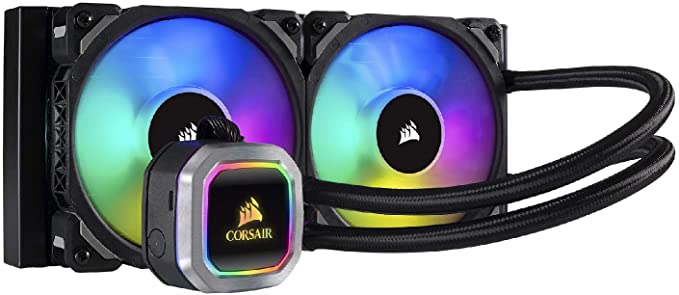 For static light RGB CPU coolers, no additional connectors are required. It will power the LED lights using the same pins as the fan header. For dynamic RGB CPU coolers, you can either connect them to a physical RGB remote, or connect them to a motherboard RGB header for software-based configuration.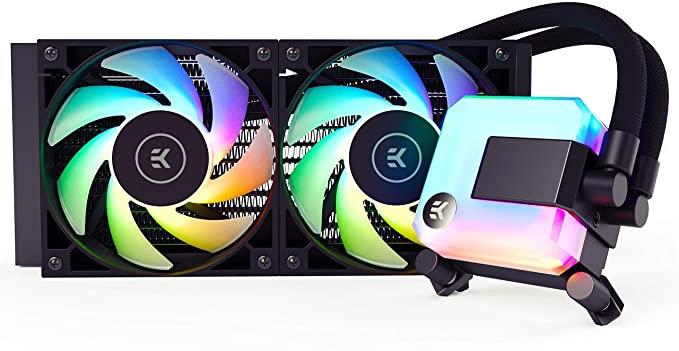 Standard CPU coolers based on heat pipes, heat sink, fins and fan are also available with RGB lighting. The lights are typically fitted on the fan but on some, it goes further by adding lighting strips on the cooler block itself.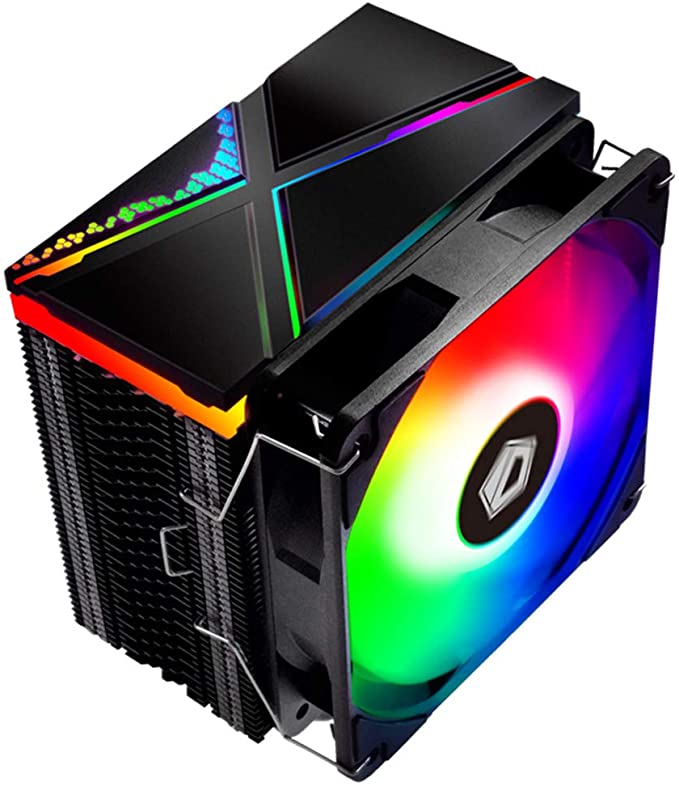 Taking the idea of All-in-One CPU cooler is this entry from Thermaltake. The Thermaltake Floe RC combines both AIO CPU cooler with memory waterblock offering radiator backed water cooling for both CPU and memory. The memory modules are quite specific. These need to be TOUGHRAM RC memory modules sold separately.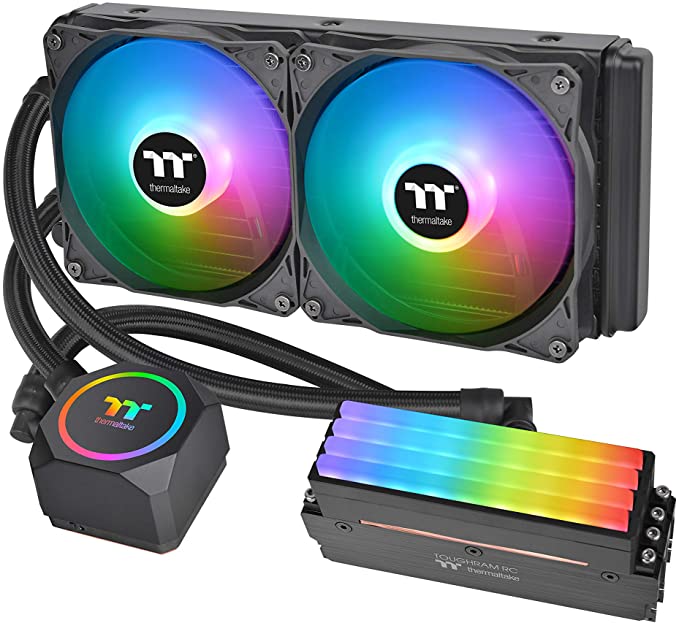 Search CPU All-in-One Cooler with RGB on Amazon
RGB on PSU
Yes, indeed power supplies with RGB lighting does exist. Of course, because it is the PSU itself, the draws power directly from it. For most PSUs with RGB, changing settings usually requires pressing actual buttons located at one of its sides (usually the access panel). There are a few others that can connect to RGB headers and use custom software for configuration. But these are usually quite rare.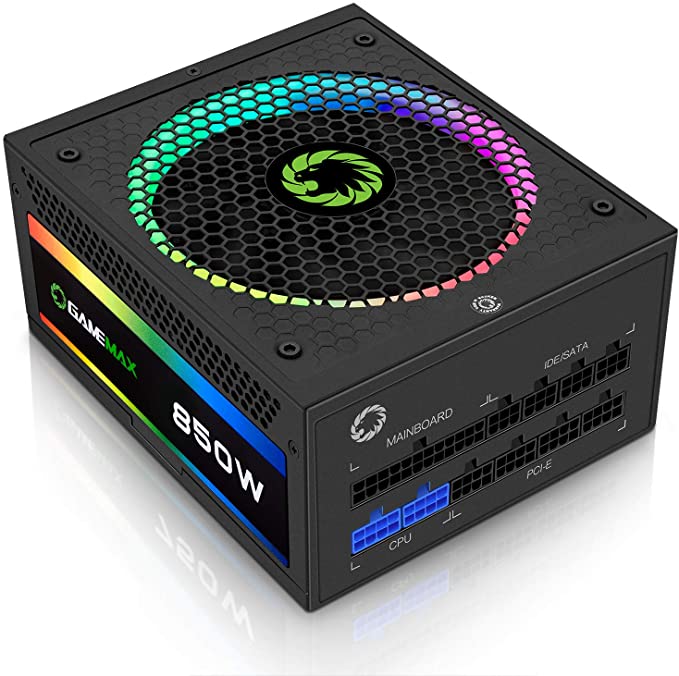 Oh, it is also quite noteworthy that custom modular cables can also have RGB lighting with them.
RGB on Case Fans
Today, it is very difficult, and perhaps almost impossible, to check the case fans section of a PC shop, and not see at least half of them having RGB. RGB lighting configuration for case fans is almost the same as with PC coolers. You have static colored ones, that are powered by either molex or 3-pin fan headers. Then, you have the programmable ones that can be synced up on a single dedicated RGB controller.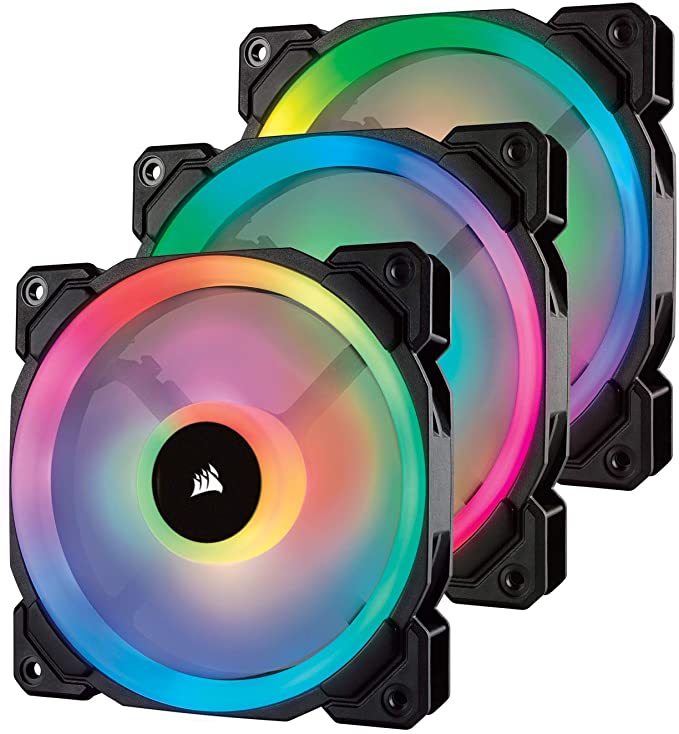 Search Case Fan with RGB on Amazon
RGB Strip Lights for PC
Lastly, we have RGB Strips. These are extra accessories that you can line up along the inside of your case to add even more themed RGB lighting. In most builds, they are almost always used along the motherboard, and are directly powered and configured through dedicated controllers and RGB headers.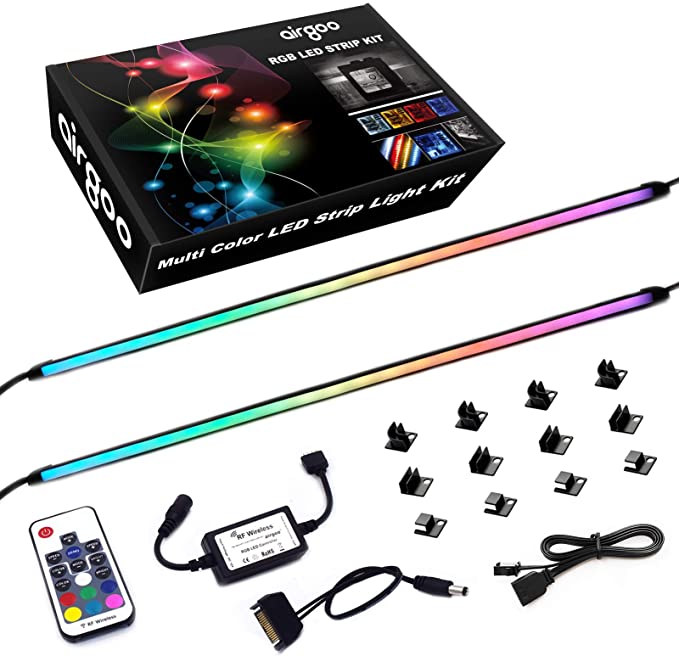 Search RGB LED Strip Light for PC on Amazon
RGB on External Peripherals
As a bonus, if you want to go all-out rainbow mode on everything on your desktop, you might as well go for RGB versions of common peripherals such as keyboards, headphones, and mice. These are not part of your custom PC's internal workings, but they are still indirectly part of it. Because most of these are already connected via USB, you only need the appropriate software to change their settings.
RELATED:
Both showcasing keyboards and mouse with RGB backlit to switch up your game.
Controlling Your RGB Setup
If your setup has a physical RGB controller, then chances are all of your RGB related components that require header connectors will be connected there. A PC case button, a remote, or a switch placed on the case would then be used for different RGB configurations. This is typically the preferred setup, because all of the RGB components are synced into just one analog device that doesn't require specific components to function.
But for much more precise control, RGB software can sometimes be the inevitable option. A few of the popular ones include:
It is very important to note that these software tools require compatible products to be installed. As such, you would most likely need to have every single RGB component to be from the same brand to sync them all up. If you use components from different brands on your PC, you have to either simplify your RGB setup, or use an analog RGB controller. Either way, you would still most likely be using way more RGB software than you might comfortably want to.
Synchronise the RGB lighting of all your PC components to create advanced RGB lighting effects. For that, you will need all components to be compatible or from the same manufacturer and the supplied RGB software to control them all.
Final Word
General tips regarding RGB design choice should be quite straightforward. It is always better to maintain consistency to keep the aesthetic quality at its optimal level. For instance, if you are using static RGB components, it is recommended to buy all of them in one (generalized) color. At the very least, you need to use complementary colors, so a theme can still be established.
This is less of a problem if the components can be synced up with RGB software to control all the RGB configurations from one central point. However, the remaining RGB components that cannot be synced should still follow the theme in terms of matching or complementary colours.
Lastly, keep your cable management at its best. There is nothing more that amplifies an RGB setup's visual beauty, than a clean, and very well-organized cable routing setup.