Why Go for Action Camera? Are Smartphones Cameras Not Enough? Here, we look at the advantages of using an action camera for video and photos over the cameras you find on your smartphone.
Why Choose Action Cameras over Smartphone Cameras?
Many have a similar question – with the innovations in the field of smartphone cameras, what is the need for action cameras? Smartphone cameras are increasingly becoming more capable and some can even capture videos at 4K at 60 fps. Here, we look at the reasons why one would pick an action camera over using the camera on your smartphone.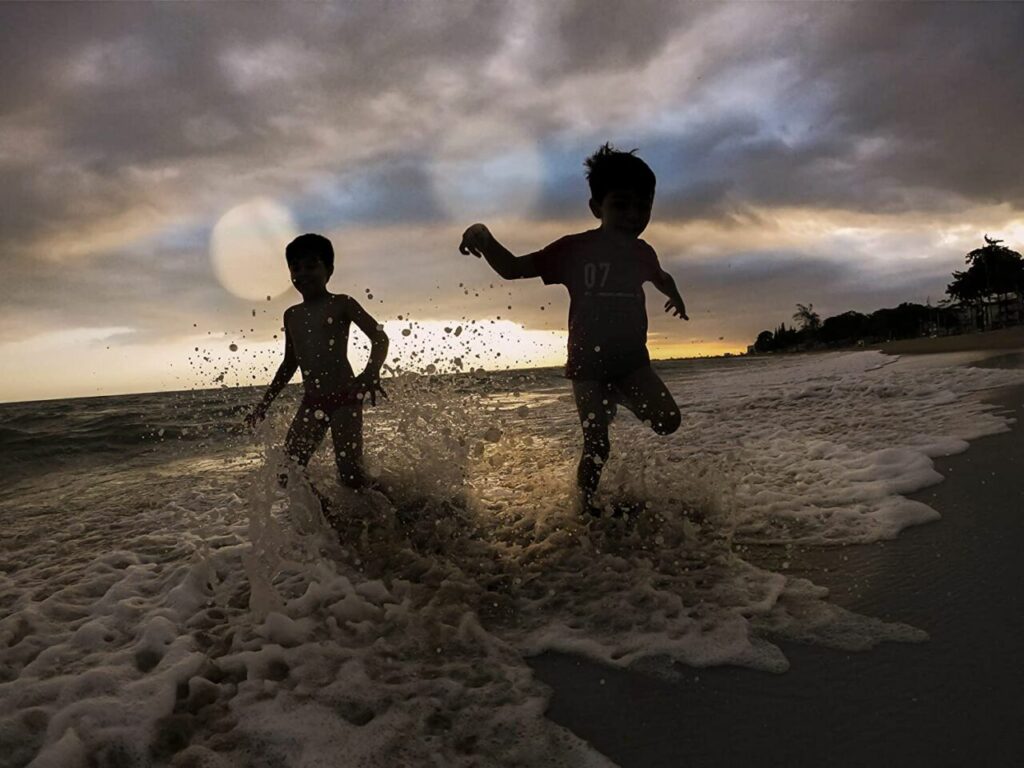 1. Real-world Applications
The answer lies in the real-world usages of action cameras and smartphones. A smartphone does offer much more utility than action cameras but their size and lack of versatility make them a less favourable option to be used for just recording purposes. Over the years, they have grown bigger and heftier with more requiring two hand operations to balance the handset in order to take a good shot. Action cameras on the other hand are smaller and more compact, a sort of miniaturised point and shoot camera.
2. Rugged Built
No matter how well built a smartphone is, it cannot match the durable build of action cameras. It would last one or two tumbles or drops at most before it races to the service centre for a cracked screen replacement or broken camera module. Action cameras are small inconspicuous gadgets that can be mounted anywhere in mount-and-forget mode. It will withstand roughhousing, shocks, knocks, drops and vibrations.
3. Mountable to virtually anything
Recently, Sony mounted their action camera on a pet eagle and made it fly around the biggest cities of Europe. I can't even imagine that being possible with 'any' smartphone. As for the rest of us, you can now buy all sorts of mounts for an action camera be it from the manufacturers themselves or compatible mounts from third parties. Accessories pack offer various mounts for the helmet, bike, car, arm, chest, head, bag strap, camera tripod, flexible grip mount, you name it. All for a reasonable price although the quality of these maybe questionable so pick wisely.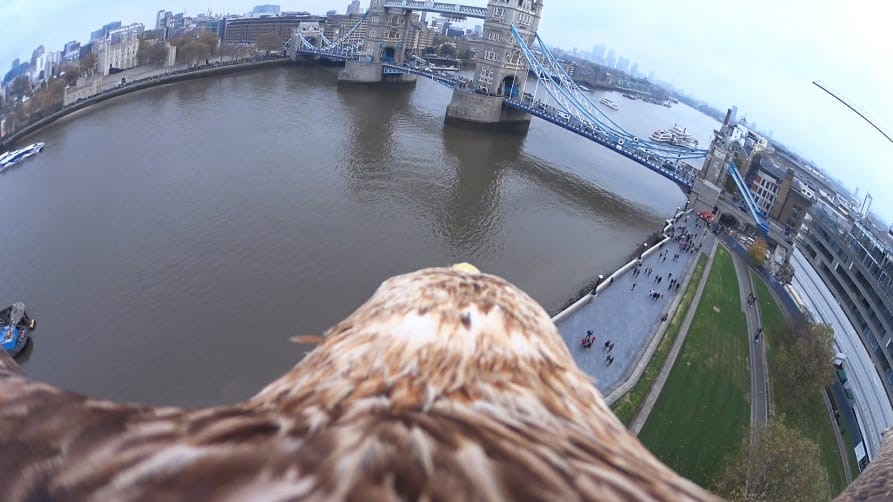 4. Build for purpose
Smartphones are a jack of all trades and they perform all the functions they are designed to do at best 'adequately'. However, an action cam is a focussed gadget whose primary and only unique selling point is capturing high-quality photos and videos. While a smartphone can also capture high-quality photos and videos, its form factor, affordability, and inability to seamlessly fit on various mounts render it useless for video or photo capture purposes.
5. Wider field of view (FOV)
The field of view is also a factor that gives action cameras a considerable edge over smartphone cameras. The Mi 11 Ultra offers a 128-degree field of view from its wide-angle lens while the Ricoh WG-M2 is an action camera with above 200 degrees of field of view (It's not a typo, indeed it's above 200 degrees). Other cameras like the GoPro Max can capture all round 360-degree photos and videos. A high field of view gives action cameras the ability to capture every image with more elements in them without having to push the subject back or stand further away from it (as if zooming out) to accommodate more elements like smartphones do with their wide-angle lenses.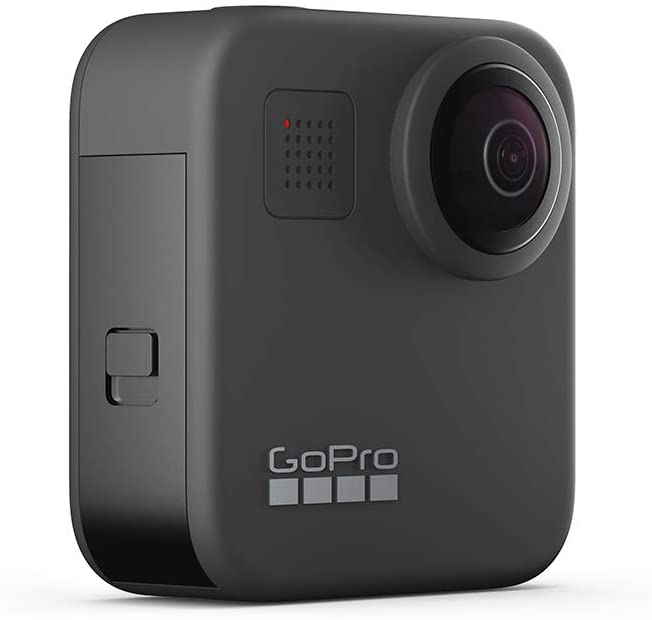 6. A lot more affordable
Next, we have the affordability factor as the best action camera from GoPro would cost you less than $400 and you would be set for a good 2-3 years with warranty and after sale support. If you try to match the performance of that action camera with a smartphone you would have to shell out a grand or more for a flagship device and God forbid if you go surfing with your phone mounted on the surfboard and it takes a tumble. Losing a $60 – $250 action camera is not that tragic.
7. Replacement spare battery
Finally, most action camera manufacturers provide a spare battery that is easy to carry and can be swapped when you run out of charge. This makes action cameras much more user-friendly and customer-centric. However, smartphone manufacturers have gone off to the extent of sealing off their battery compartments and making them non-user removable. Few manufacturers have in fact gone a step further to not include chargers with their smartphones (he he he, pun intended) and make charging them up again more cumbersome. On the flip side, you can buy a separate charger and additional spare batteries for your chosen action camera to push recording time even further.
8. Increase storage quickly and easily
I recently bought a 128GB microSD card for my action camera. You can of course double that by picking a 256GB card or go even bigger. Best yet, get multiples of the same. Just like the battery, you can swap the storage cards easily. And, all that storage is completely for your videos and photos, not shared with apps or other media. Bigger memory cards will give you hours of high definition video recording without needing to transfer and clear the cards frequently.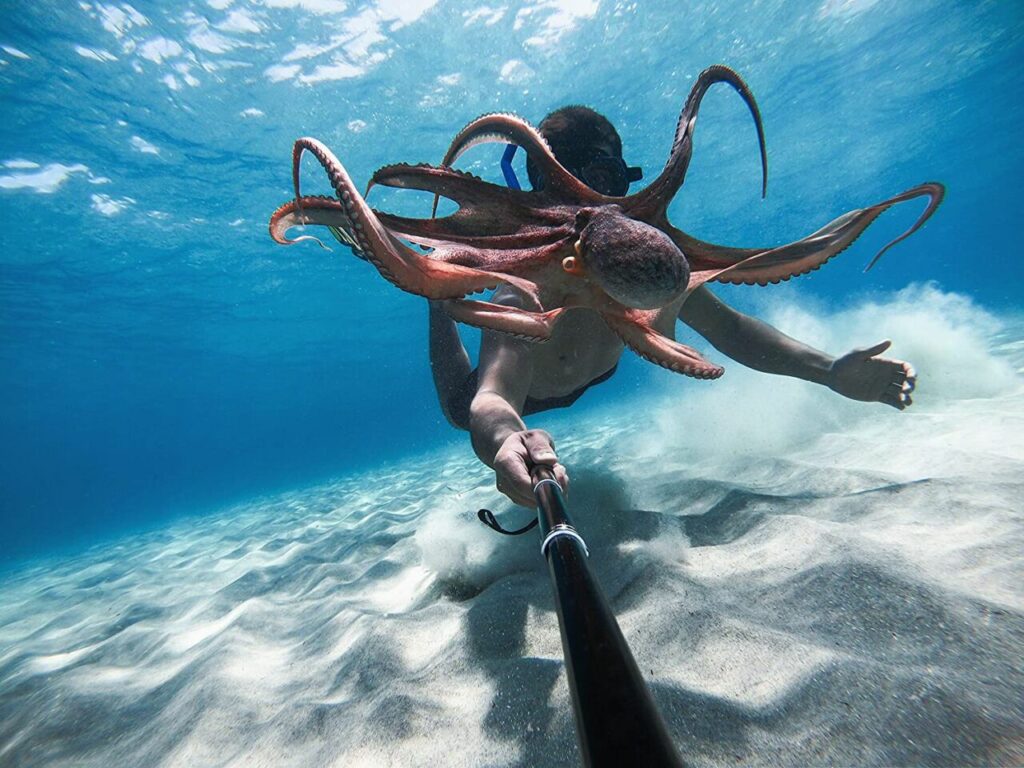 BONUS: Hyper Image Stabilisation
Sure, advanced flagship smartphones come with lenses that support Optical Image Stabilisation (OIS) for clearer photo and video capture, but action cameras take it one step further. They come with linear adjustments, and hyper image stabilisation. The latter combines both OIS, high resolution image and software to ensure that even the fastest action packed video looks and feels silky smooth. No handshake or vibration is going to get in the way. Your viewers will thank you for not causing them to feel sea sickness, following your action adventure on screen.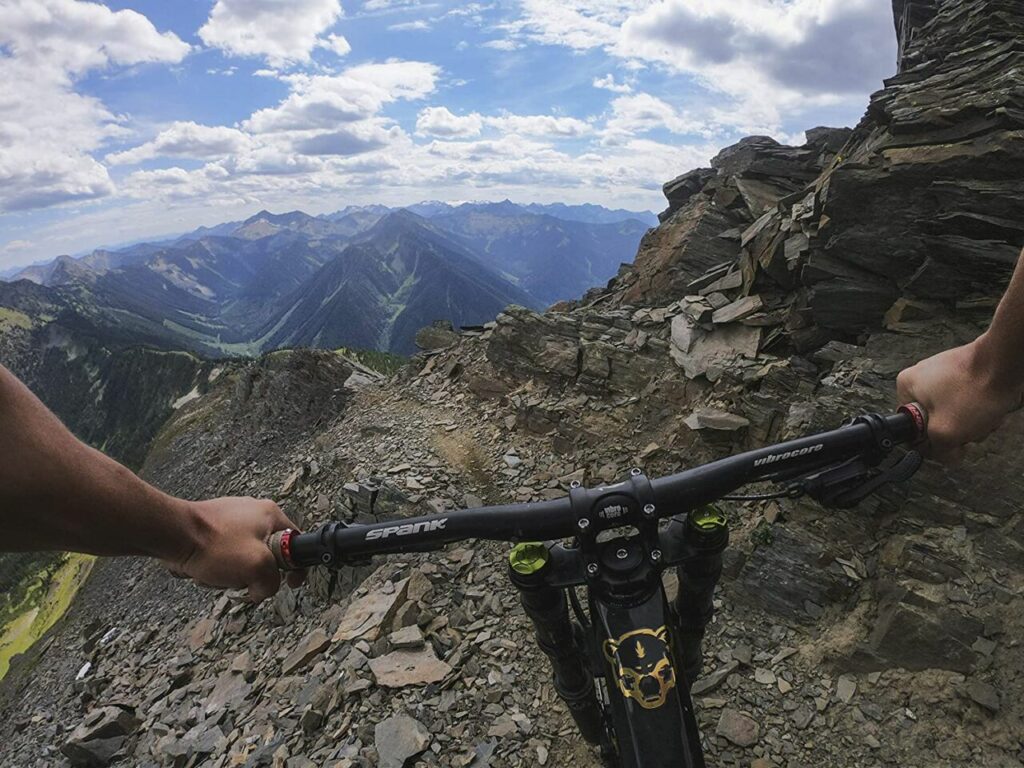 It is due to these reasons that there is still a long way to go for smartphone cameras to be healthy alternatives to action cameras. There is still huge room for innovation and increasing the camera sensor sizes from 16MP to 32MP to 64MP and now 108MP is just not enough. To be honest, I personally feel, pulling the camera off an action camera and sticking it on a smartphone would be a better alternative to action cameras than the smartphone cameras of today.
Search Action Camera on Amazon
Can Your Smartphone Camera Capture These?
We leave you with more posibilities with action cameras, more ways to capture video and photos than you can ever imagine.
images courtesy of GoPro