It was the final month of 2016. AMD's sales plummeted to its lowest point since the start of its decline in 2012. Sales share percentage for the company dipped way below 20% within the CPU industry. Its aging FX and APU lineup was already a stagnating mass in the face of Intel's generation after generation of newer and shinier Core processor releases…
Then, the tables suddenly turned.
In what seemed to be a snap of a finger, AMDs Zen series directly paved the way to its recovery, and its eventual takeover once again of the CPU industry.
While it is a comeback success story that has been retold countless times over the last few months, we have to ask the implication of this critical development. What did it offer to consumer tech today? More importantly, what can we expect within the next few years as AMD continues to grow and innovate?
Cost and Efficiency: The Winning Formula
The most important element of AMD's eventual comeback was not just the raw performance of its Zen core architecture series chipsets. It was for the most part, also popularly known to be very cost effective, at least when you compare each competing product to its Intel counterpart (if there is any for that specific price range).
Overall Package VS Maximum Performance
AMDs Ryzen 7 1800X for example, offers very robust specifications for a high-end workstation back in 2017. The closest counterpart Intel has at that time is the Core i7-7820X, which, while actually a tiny bit better in terms of overall performance, costs almost double. The most economic choice then becomes quite clear to most consumers.
But even without looking at any statistics, anybody that has experienced using a Ryzen setup could easily imagine a very wide base of mid-tier "casual" DIY computer builds for such a product line. This is especially noticeable with Ryzen 5 processors, which definitely had consistent entries on top recommendation lists of the last few years. Ryzen 3 was commonly touted as a budget build, while Ryzen 7 was often able to take advantage of its relatively economic cost compared to similar Intel CPUs.
Intel Gives an Unwitting Helping Hand
While Intel did manage to stay very competitive at the high-end end line with its i9 processors, the actual practical need for them became questionable over time. In fact, it is sometimes questionable even between Intel CPUs themselves.
For instance, the much sought-after 2018 endgame setup provided by Intel's Core i9-9900K looks way less impressive, when you can get more or less the same-ish practical mileage from a Core i7-9700K (also released the same time during that year). Worse, the platforms, that is to say the motherboards, add further to the cost of an HEDT Intel system, a problem that might actually be just an afterthought to AMD setups post-2017.
Intel is also unable to innovate past the 10 nanometer manufacturing process. In fact, they are seemingly stuck with 14nm manufacturing process. Their 10th generation Core i9 processor has a lithography of 14nm while AMD has achieved 7nm manufacturing processor with their line of Ryzen 3rd and 4th generation mobile processors and the Zen 2 architecture. This means that Intel's processor runs hotter and drains more battery power, not good news for mobile computing.
Who Said AMD isn't Going Mobile?
And you know what this cost plus efficiency optimization also caused for the consumer tech market? A lot of laptops suddenly became both "top-tier" AND (relatively) "affordable". Heck, we are not even talking about current generation killer laptops like the Asus ROG Zephyrus G14, which rocks the absolutely awesome Ryzen 9-4900HS. We are also referring to standard portable workstations like the 15-inch Microsoft Surface Laptop 3, as well as other more modestly offered products that Intel would have been very proud to showcase just a few years ago.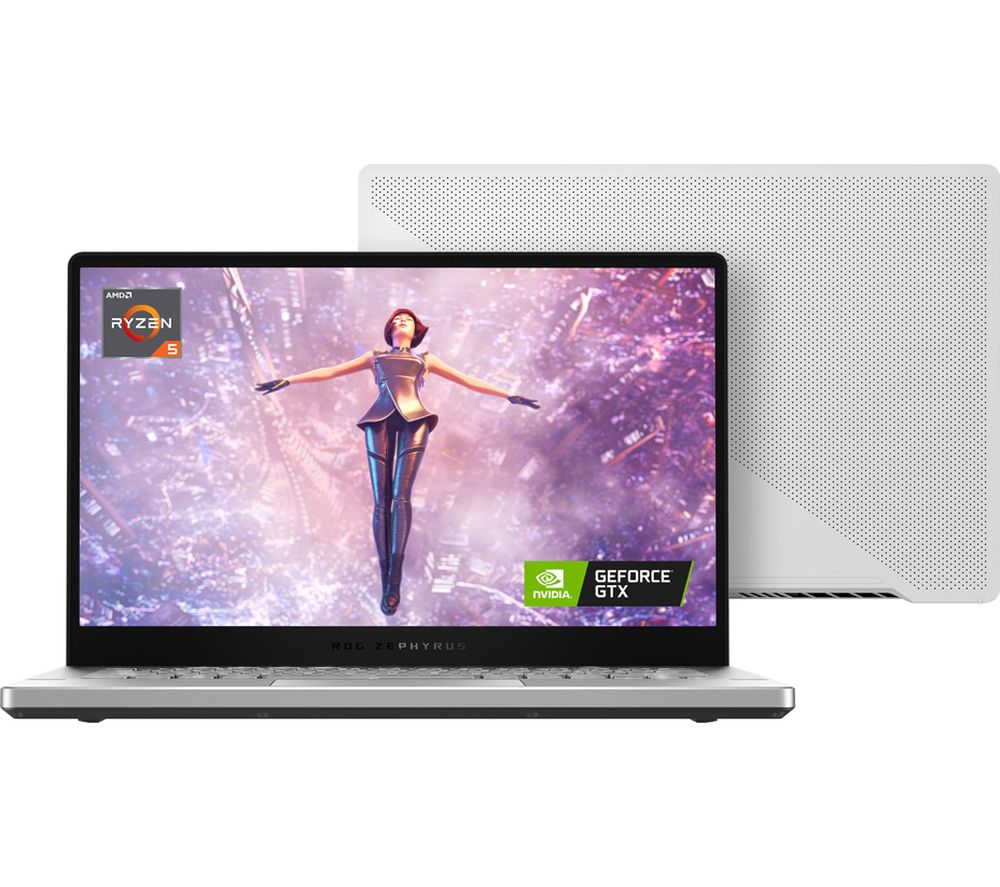 AMD Ryzen 4000 series Mobile Processors
AMD continues to release multi-core mobile processors to match Intel's mobile offering with added advantage of AMD Radeon Graphics and energy efficient alternatives. The fastest among the 4000 series is AMD Ryzen 9 4900 below. This is followed by AMD Ryzen 7 4800 and 4700. For a balance between price and performance, opt for AMD Ryzen 5 4600 or 4500.
AMD Ryzen 9 4000 series mobile processors
High-end ultimate 8-core processors for mobile gaming, creators, pro apps and portable workstation.
| | AMD Ryzen 9 4900H | AMD Ryzen 9 4900HS |
| --- | --- | --- |
| Graphics Model | AMD Radeon™ Graphics | AMD Radeon™ Graphics |
| # of CPU Cores | 8 | 8 |
| # of Threads | 16 | 16 |
| Max Boost Clock | Up to 4.4GHz | Up to 4.3GHz |
| Base Clock | 3.3GHz | 3.0GHz |
| Default TDP / TDP | 35-54W | 35W |
AMD Ryzen 7 4000 series mobile processors
High performance 8-core processors for serious gamers, creators, and enthusiasts.
| | AMD Ryzen 7 4800H | AMD Ryzen 7 4800U | AMD Ryze 7 4700U |
| --- | --- | --- | --- |
| Graphics Model | AMD Radeon™ Graphics | AMD Radeon™ Graphics | AMD Radeon™ Graphics |
| # of CPU Cores | 8 | 8 | 8 |
| # of Threads | 16 | 16 | 8 |
| Max Boost Clock | Up to 4.2GHz | Up to 4.2GHz | Up to 4.1GHz |
| Base Clock | 2.9GHz | 1.8GHz | 2.0GHz |
| Default TDP / TDP | 45W | 15W | 15W |
AMD Ryzen 5 4000 series mobile processors
Balanced performance 6-core processors for occasional gamers, designers and all rounder.
| | AMD Ryzen 5 4600H | AMD Ryzen 5 4600U | AMD Ryzen 5 4500U |
| --- | --- | --- | --- |
| Graphics Model | AMD Radeon™ Graphics | AMD Radeon™ Graphics | AMD Radeon™ Graphics |
| # of CPU Cores | 6 | 6 | 6 |
| # of Threads | 12 | 12 | 6 |
| Max Boost Clock | Up to 4.0GHz | Up to 4.0GHz | Up to 4.0GHz |
| Base Clock | 3.0GHz | 2.1GHz | 2.3GHz |
| Default TDP / TDP | 45W | 15W | 15W |
As mentioned by one specific online research enthusiast, it is not about the latest technologies. It is about today's technologies becoming more optimized, and therefore cheaper and more accessible to more users. That, and probably having every single price point covered by either some Ryzen 9, 7, 5, 3, or maybe even a Threadripper CPU or two.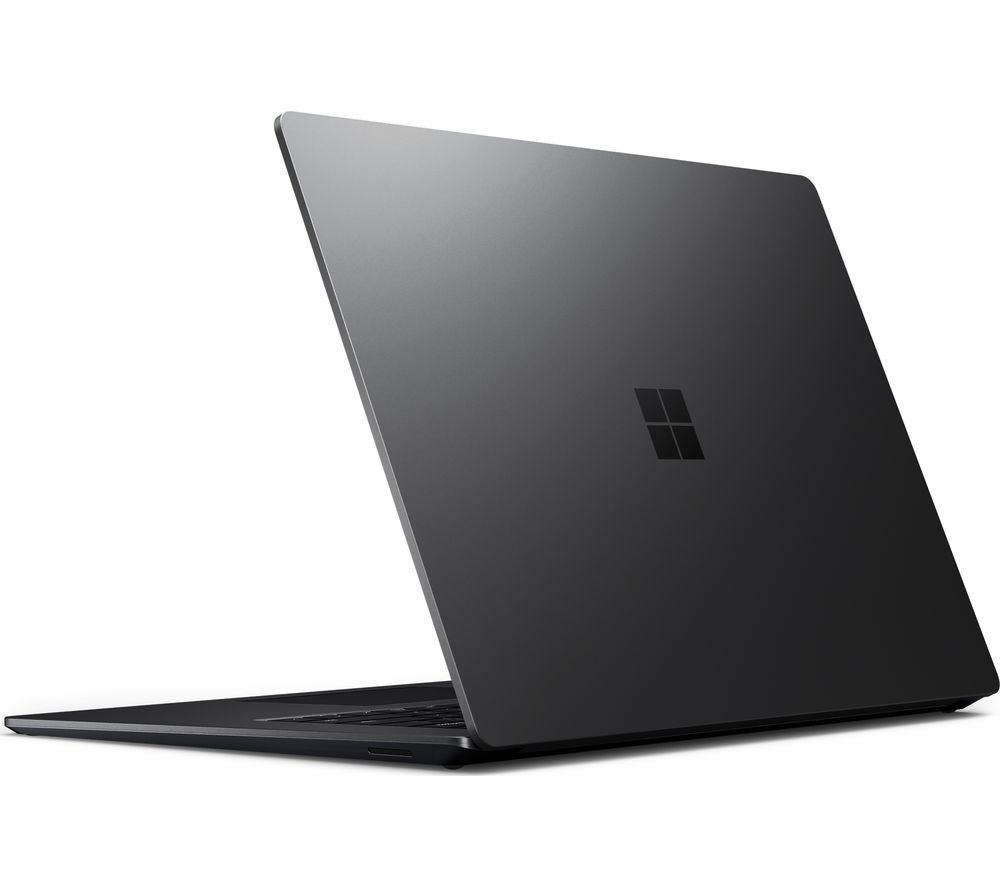 Home Consoles Finally Catch Up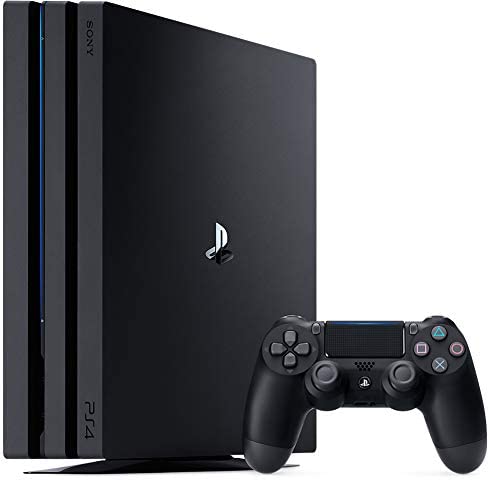 In the realm of dedicated gaming consoles, AMD CPUs has been a technical staple for at least two generations already. The PS4 saw Sony's switch from proprietary hardware to nonexclusive components, notably using AMD's Jaguar CPUs. Microsoft on the other hand, simply switched from Intel to AMD with its equivalent counterpart, the Xbox One. This then continued over to their updated 4K-upres versions, the PS4 Pro and the Xbox One X.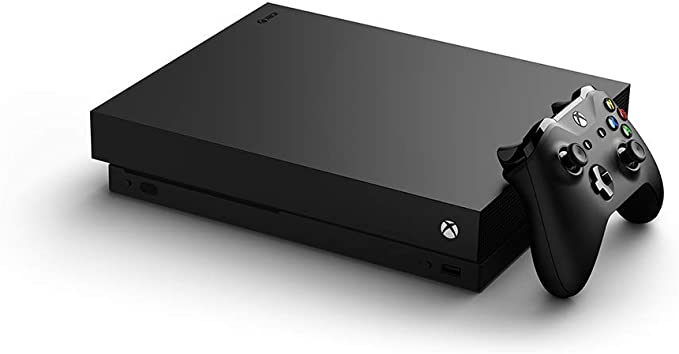 Passing the AMD Torch
Today, with the looming release of the PS5 and Xbox Series X, the next generation of consoles are about to feel the tried and tested power of the Zen 2 and RDNA 2 architectures. As we have explained earlier, the choice was pretty obvious. Due to the combined performance efficiency and cost, Sony and Microsoft should be able to offer a price point that is still somewhere near what the last generation had.
Jaguar CPUs, as much as they had proven their worth through two generations of similar consoles of the last few years, just won't compare to even a Ryzen 3. It is basically a beefed up Intel Atom CPU, built for simple maximum efficiency, as opposed to the top-performance-per-dollar-spent focus of current Zen processors.
Future-proof This Time Around?
As such, we can expect a Zen CPU's integration with the 10-TFLOPs RDNA 2 GPU for the PS5 and Xbox Series X an overall quantum leap. Well at the very least, if we compared it to what is generally considered as "just an upscaled 4K setup" of the last generation. Ray tracing and true 8K unfortunately, isn't exactly on the list of responsibilities for the custom Zen CPU. But since the custom RDNA 2 GPU is also poised to boost both consoles, it still counts as one of the 'potential' key features.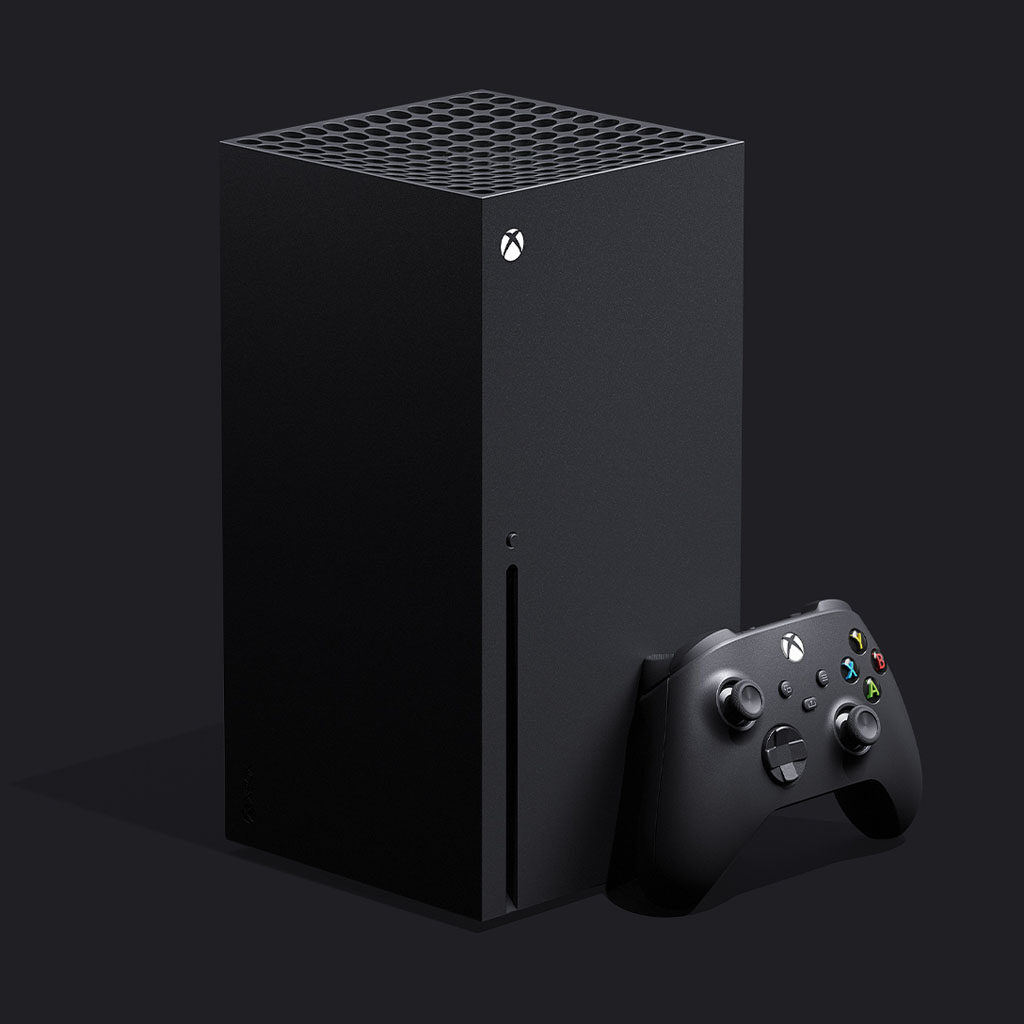 So are we finally going to see real-time simulated physics as it happens on our games? Well, we're kinda already doing that for years already. But yeah, the experience would expectedly be a lot more immersive.
The Then and Now… and There
So what's in for AMD in the next few years? For one thing, we already know that Zen 4 and Zen 5 series are on their way since last year. While Zen 2 and Zen 3 were designed on 7nm microarchitecture, Zen 4 will inch ever closer to the limit of Moore's Law via a base 5nm microarchitecture design. There were also reports that it will use a new type of memory, hence the speculation of DDR5 RAM, but these are all yet to be confirmed by the company.
Not Letting Up Anytime Soon
What we do know, is that Zen 4 is coming very soon. Not in 2022, but most likely just next year, although the main focus would initially be product lines developed for server-grade systems. Zen 3 will still generally be the primary product line for desktops and laptops for the next several months, to be spearheaded by Ryzen 4000 CPUs.
As for Zen 5, the only confirmed detail is that AMD is currently developing it along with Zen 4. But even then, the roadmap for Zen 5 would most likely still put it off for many more years. With no other technical information in sight, we're simply left to our own speculations and share of plausible rumors.
Final Thoughts
What are we good at? What we are good at is making high performance microprocessors."
AMD CEO Lisa Su spoke these words in an interview with CNN, when asked how they started to turn the company's business around. It was a simple, concise response that even she herself admitted to be too straightforward.
But do take note that the statement was made in context of the height of the mobile computing boom in 2014, a full three years prior to the company's predicament at the start of 2017. Confronted with the inevitable phasing out of their long-time trusted lineups, the temptation to seek greener pastures, in this case moving on to mobile computing, was at one point a very real possibility.
AMD Desktop Class Processors in 2020
Mobile Devices: swipe left to see more.
| AMD Ryzen Threadripper | AMD Ryzen 9 Processor | AMD Ryzen 7 Processor | AMD Ryzen 5 Processor | AMD Ryzen 3 Processor |
| --- | --- | --- | --- | --- |
| Ultimate high-end Desktop | Gaming and Workstation | Serious PC Enthusiast | Balanced Performer | Value Entry |
| Up to 64 cores | Up to 16 cores | 8 cores | From 4 to 6 cores | 4 cores |
| Up to 128 processing threads | Up to 32 processing threads | 16 processing threads | Up to 12 processing threads | Up to 8 processing threads |
| Up to 288MB cache | Up to 72 MB GameCache | Up to 36 MB GameCache | Up to 35MB GameCache | Up to 18MB GameCache |
But as AMD forges ahead with newer innovations for the industry, we can now expect its growth to stay more or less consistent. We as consumers are confident that the company will no longer consider a path less optimal for them… at least for the foreseeable future.
Because times do change. As AMD realized before, Intel too, is now starting to retrace its steps to figure out what it is really good at. Foveros for instance, the culmination of Intel's initial research concepts at designing three dimensional chipsets, is most likely just a few years away from a working production prototype.
If Intel does bounce back within the next few years, we should witness once again the same development drive that AMD had, in order to keep pushing itself ahead of the curve.