Intel announced Alder Lake, its 12th Generation CPUs for desktops and laptops last year on 21st October 2021. Since then, it has launched over thirty CPUs for laptops alone but in small lots targeting specific segments of the market. We take a look at the mobile line-up, mobile processors that are slowing appearing in laptops these days.
The latest and most powerful of the lot was launched on May 10th 2022. In the past few years, we are looking at this trend of a judicious approach by both Intel and AMD whereby they tend to launch products throughout the year with each trying to pip the other through segmented product launches. With the latest launch, Intel's Alder Lake line-up gets divided into four segments meant for specific workloads and users. Let's look at the entire line-up of Intel's 12th Generation mobile CPUs and understand what they bring to the table.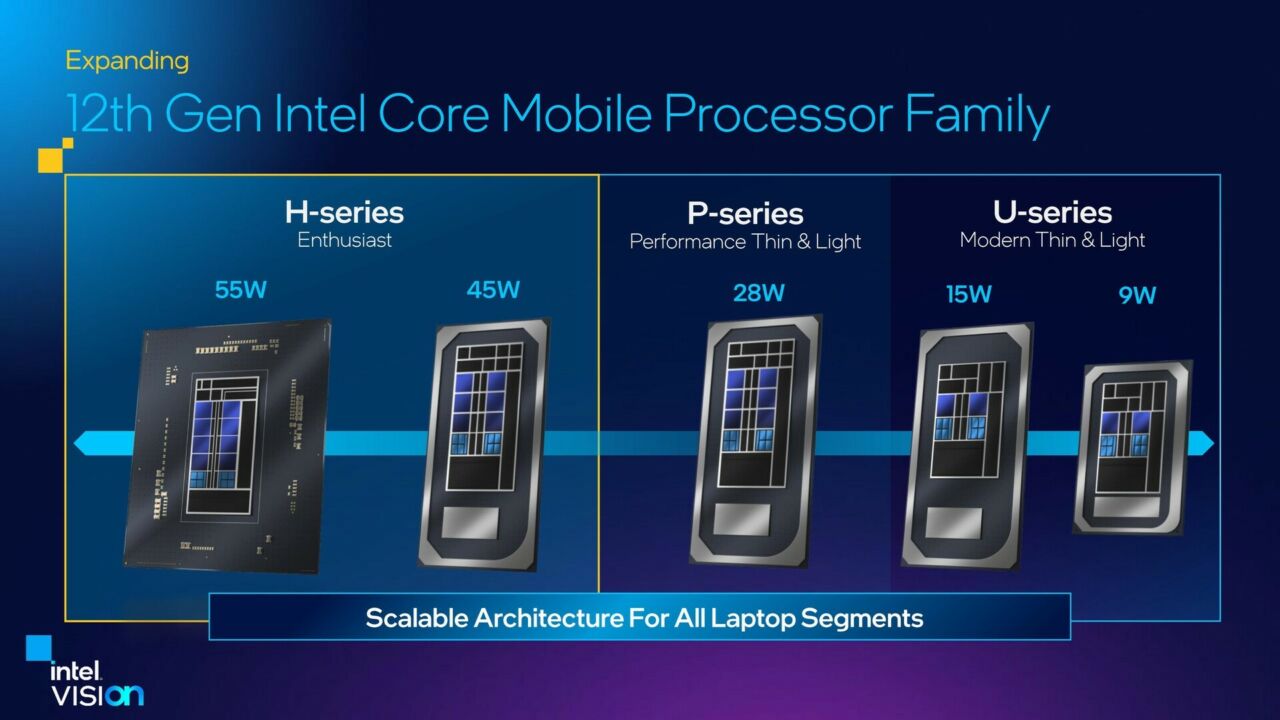 Here is the complete list of processors updated after the latest HX release.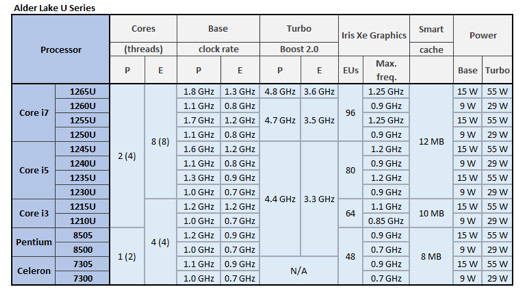 Thirty-five processors to be exact. All are built on Intel's new 7nm process that divides the total cores on the die into separate Performance and Efficiency focused units. We will look at them and understand what Intel aims to gain from this in detail later on but initially, it seems that Intel is trying to optimize the overall performance by programming the Efficiency cores to stay single-threaded to limit battery usage while enabling Hyperthreading on the Performance cores to aid in multi-tasking. Intel hopes to strike gold with this hybrid-hyperthreading concept and from the sheer number of processors and segment-focused manufacturing we are sure to see the market flood with Intel-powered laptops, yet again.
The Graceful Golden Goose
We first saw this division tactic when Alder Lake desktop CPUs were launched. Intel plans to capture whatever ground it lost in mobile computing to its eternal competitor AMD and lately Apple to some extent using this new 7nm architecture.
There are two microarchitectures at play here, Gracemont and Golden Cove. Both are independent microarchitectures each capable of powering an entire chip but employed in tandem to achieve the desired ratio of performance (Golden Cove) and efficiency (Gracemont).
This new architecture has support for both the popular DDR4 and upcoming DDR5 memory that will allow OEMs more options while manufacturing devices. There could be two variants with the same processor but using different memory. The DDR5 being the pricier one, allowing Intel to rake in more cut from them.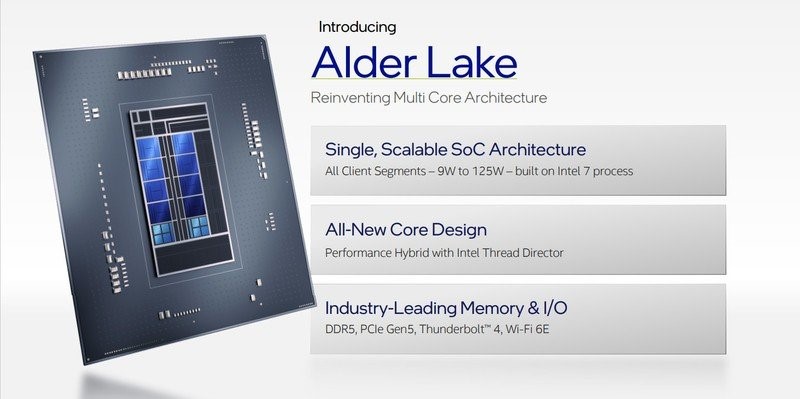 The Gracemont cores are not hyperthreading enabled and by default, they are low-power cores hence they are abundant in the U series that is meant to power Ultrabooks. These cores have an extremely low base clock rate, not even touching the 1 GHz mark in most of the SKUs. Even the base TDP is extremely low indicating that Ultrabooks with more Gracemont cores would have extremely good battery life. The Golden Cove-powered cores are meant for performance alone and come with hyperthreading enabled.
Alder Lake U Series
As understood, the U series processors are meant for laptops that are meant for extremely basic use. The Pentium and Celeron models might share a turbo frequency of 4.4 GHz with the Core i3 and Core i5 models but they come with only one performance core and four efficiency cores. The 9-watt processors support only LPDDR4 and LPDDR5 memory while the 15-watt processors would have DDR support for both generations. Then there is dual Thunderbolt 4 support and just a single four-lane PCIe 4 in the 9-watt processors but the numbers double in the 15-watt units.
The rest of the lot, right from Core i3 to Core i7, U series chips have two performance cores that we think are still much better and should offer some punch while multi-tasking and operating on office applications like MS Office. With the Core i7 models, however, you would have enough punch to run some heavy office applications and even edit some vacation photos and short videos thanks to a better graphics processor in the Iris Xe with 96 execution units and around 1 GHz of graphics clock. Cache memory maxes out at 12MB with the U series with peak speed on the performance cores hovering around the 4.8GHz mark.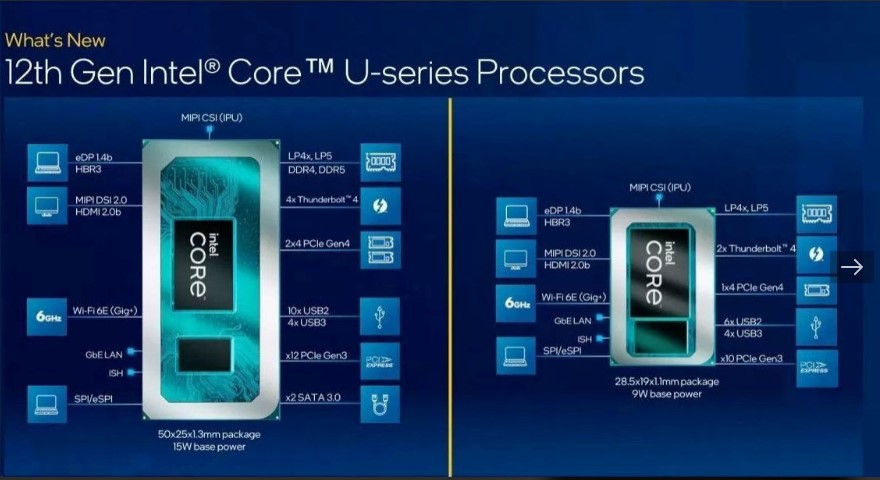 Overall, the Alder Lake U series is strictly meant for office productivity and content creation is out of the question with gaming limited to browser-based games. Ultralight laptops and foldable with the Alder Lake U series in their hearts would make excellent HTPCs, educational devices and basic office laptops. Intel's primary focus here is the battery life and how to extend it. The U series will deliver this without a question.
Alder Lake P series
This is where the picture starts getting a bit rosy for heavy users. Although all the entrants in the P-series have a base TDP and Turbo TDP of 28 and 64-watts respectively, the basic Core i3 is still an entry-level dud. These are basically underclocked variants of the powerful H series. The Core i5 and Core i7 share five really good value for the money processors with four of them having four Golden Cove cores and eight Gracemont cores.
These are still battery efficient with the cache memory and peak frequency rising as you go up the table. Right on top is the Core i7- 1280P which has six performance cores but a lower base clock speed. However, it comes with a massive 24MB cache memory and the strongest graphics accelerator with 96 execution units in the Iris Xe's core that operates at 1.45GHz.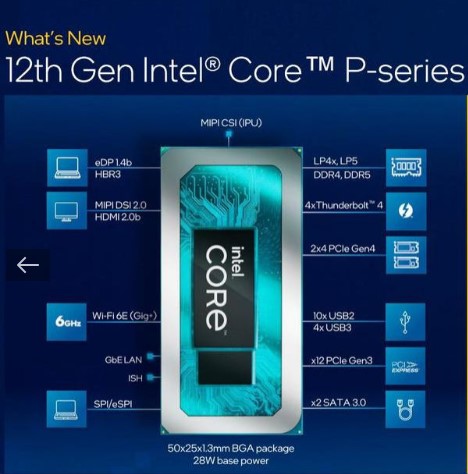 The P series chips would still power thin and light notebooks but expect them to be punchy machines that are meant to deliver heavy office productivity. Creators looking for their first laptops could opt for one of these and try their hands on HD video edit and rendering.
There is a lot of room for casual gaming barring the latest titles. These are the processors that could power Microsoft's Surface or Dell's 360. High-performance laptops in a thin and light chassis are the most talked-about segment in the office space and that is where the P series will probably make its mark. In fact, high-end P series processors are set to beat Apple's M1 and M1 Pro chips.
Alder Lake H Series
If you are an Intel fanboy and you were waiting for the moment when an Intel chip will outdo the M1 Pro Max, lo and behold Intel's H series can do it. Branded as enthusiast-level chips, the leader of the lot, Core i9-12900HK beats the best Ryzen 5000 chip and Apple's most powerful chip the M1 Pro Max hands down.
The H series is a big upgrade over the P series and have a minimum 45-watt TDP that scales up to a massive 115-watts on load. Core optimization is at its peak here with the Gracemonts efficiently handling background chores while the Golden Coves deal with the most demanding strings. We find the same hybrid hyper-threading model here that now adds up to massive thread numbers giving these processors unmatched gameplay, productivity and content creation capabilities.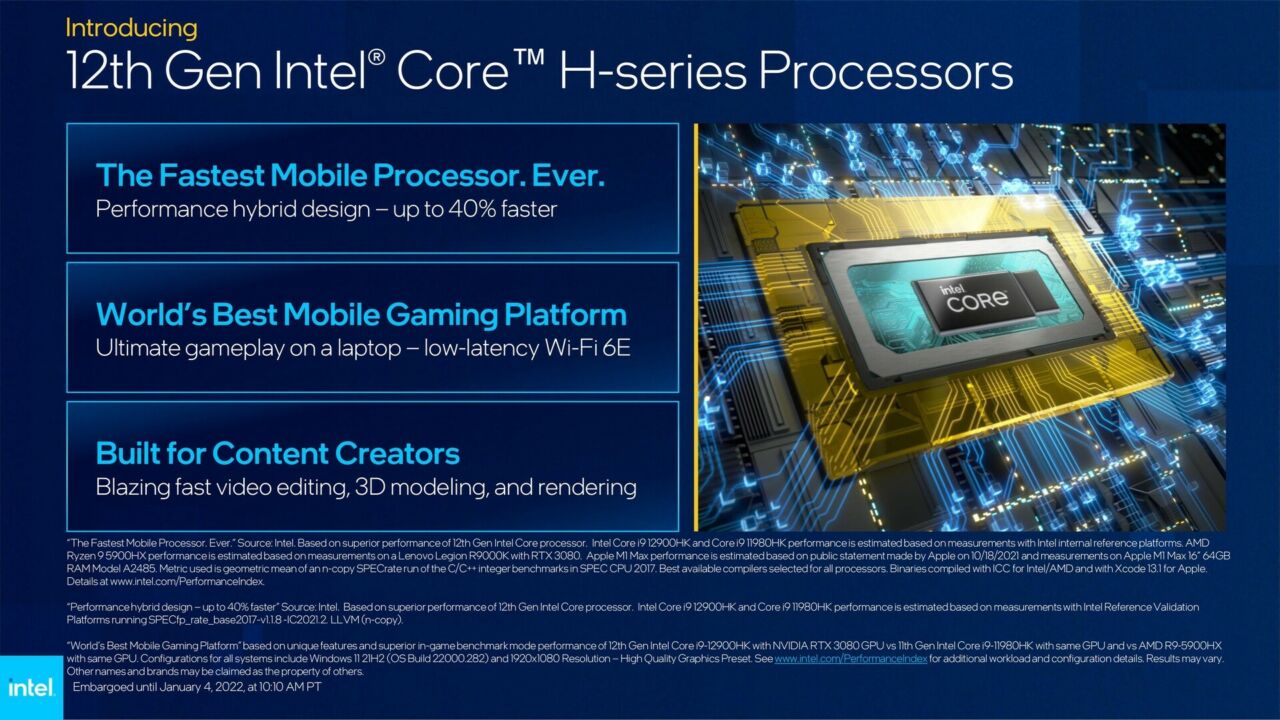 We strongly feel that is better to go for an entry-level H series than P series midrangers mainly due to the higher clock speed and cache memory. The entry-level H series Core i5 retains almost the same hybrid core configuration as the Core -i5 in the P series albeit at a much higher base clock speed. Here we get to see the real potentials of the Gracemont and Golden Coves as Intel equips them with a Thread Director that intelligently assigns tasks to the cores and on encountering a heavy multi-threaded workload, makes all the cores work together.
Before the release of the HX series, Intel marketed the Core i9-12900HK as the fastest mobile processor ever. H series processors are optimized for mainstream content creation and gaming with up to 40 percent improvement in multi-threaded applications. The performance scaling too is much better than Apple's M1 Pro Max and AMD's 5900HX.
However, PCIe support is still restricted to 4 lanes but the number of those lanes has been bumped up to sixteen with 8 each going for discreet graphics and PCIe SSDs. The H series processors should feature in top gaming and content creation laptops from OEMs. Expect better cooling mechanisms and bulky chassis as on load, these processors would need more power that would generate more heat.
Alder Lake HX Series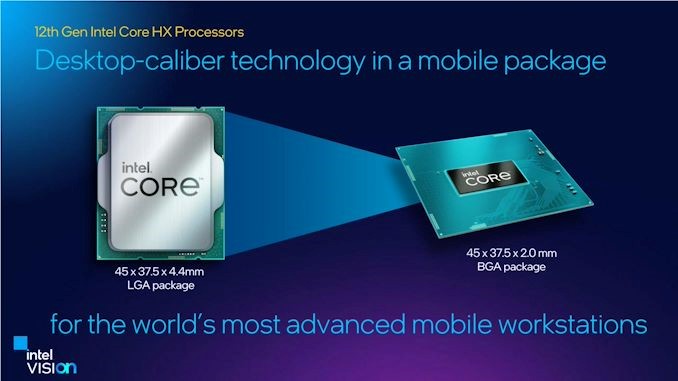 Finally, launched as recently as the 10th of May, the beastly HX series seems to be Intel's answer to AMD's Ryzen 6000 mobile processors. AMD does not divide cores and there is a huge difference in architecture as well as the manufacturing process but with the HX Intel has brought desktop-class integrated graphics into mobile computing.
With the HX series, Intel has almost ported its S class, which is strictly for desktops to laptops. The H class was already creating disruptions and now the HX series with UHD graphics is here to cater to enthusiast gamers and mobile workstations. These processors are not just for the average joe, it is targeted at hardcore professionals, scientists and professional gamers.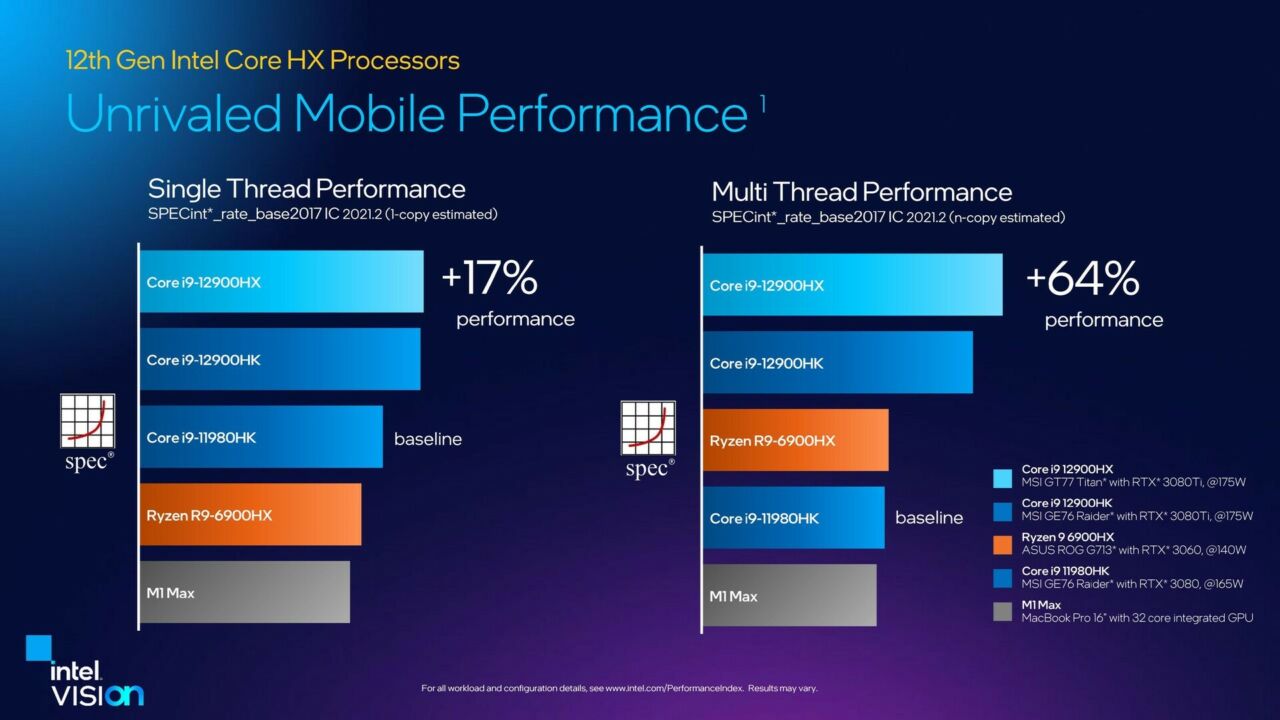 The HX series brings with it seven processors of which the top SKU is a sixteen-core, twenty-four-threaded monster. It has a base TDP of 55-watts but scales up to 157-watts on load. One thing is for sure, you need to carry the charger wherever you go for laptops powered by the HX series Alder Lake chips.
The newly launched processors are the first ones to launch PCIe 5 in laptops. There is massive forty-eight lane support of which sixteen come directly from the CPU and the rest from the PCH. In addition to dual memory support, there is full support for RAID 1,0 and 5 and ECC memory.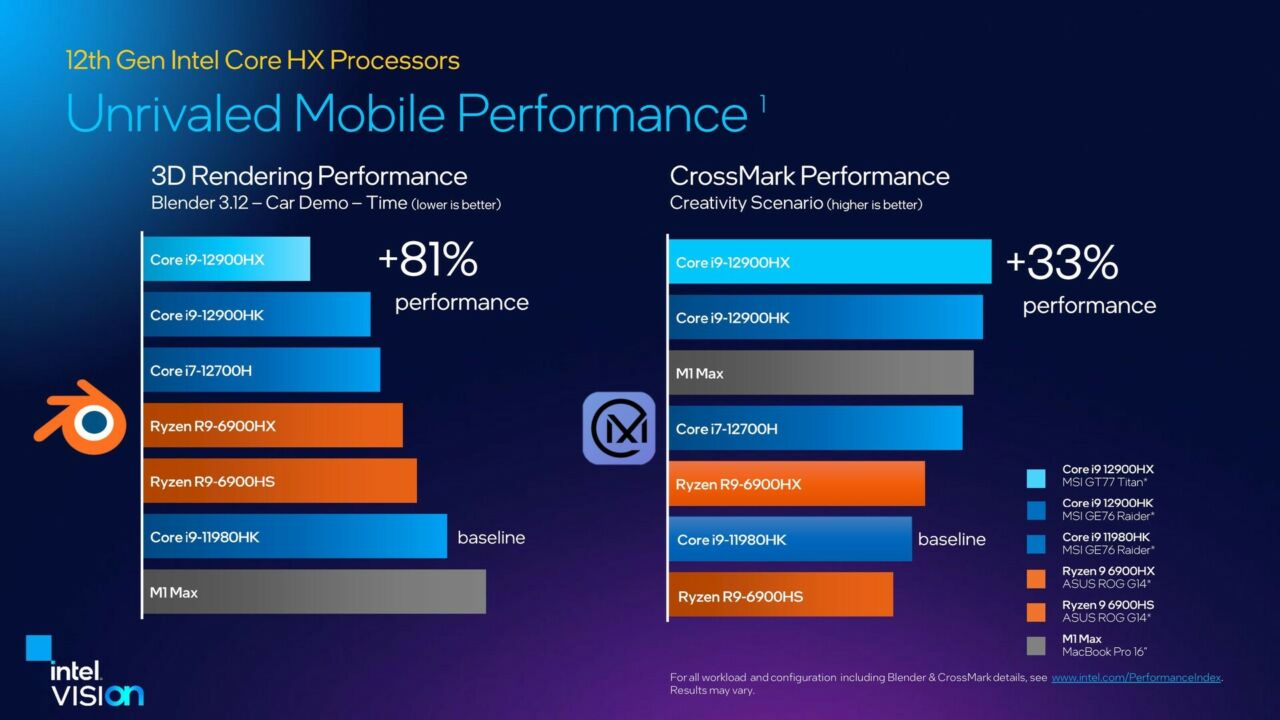 Performance-wise, 1080p gaming without a discreet graphics card is now a piece of cake, just as promised by AMD with its RDNA 2-powered Ryzen 6000 processors. Post the release of the HX series, Intel has decided to discontinue Xeon processors for mobile workstations and instead offer vPro enabled Alder Lake HX processors.
As per the benchmarks shared by Intel on the Intel Vision event on 10th May, the Core i9-12900HX featuring a 30 MB shared cache memory just decimates the competition and leaves behind even the overclockable 12900HK in video rendering and content creating ability.
Conclusion
Amidst the global silicon shortage, Intel has announced ten workstations and gaming PCs to be released this year with the HX processors. We hope Intel will be able to deliver on its announcement as AMD has made very bold claims with the Ryzen 6000 series. On paper, the HX series does look extremely promising but due to the different architectures and working principles of the two releases, only real-life usage scenarios would tell who is going to get the crown for the best mobile processors this year.