Laptops are more of a complete package as a product compared to desktops. However, for the past few years prior to 2020, this advantage was never nearly enough in the face of the economies of scale and free component interchangeability that desktops have always enjoyed.
But having lost the advantage of cost, desktop PCs are now a much tougher purchase for the average consumer. Even if laptops were also affected by the chip shortage and increased prices in shipping, other mitigating factors, as well as elements that actually boost its viability, helped make it the much better purchase than desktops in 2022.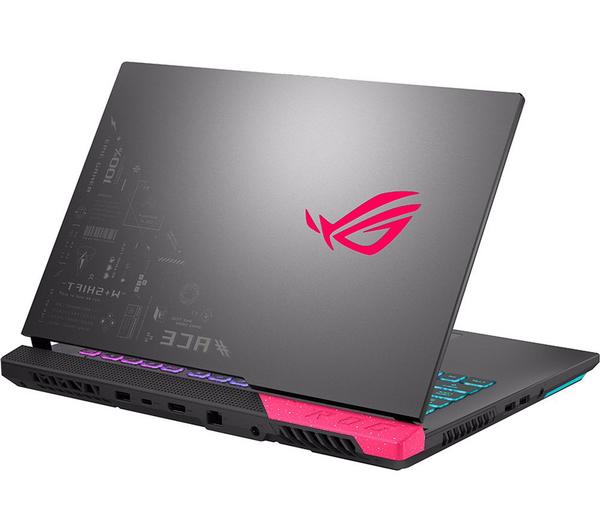 Reasons Why Laptops are Better in 2022 Overview

Here is a quick look at the reasons why laptops are your best bet in 2022.
Traditional advantages boosted in 2022:-
High-end (gaming) laptops are no longer as bulky – more efficient high performance mobile CPUs and GPUs are serving up more than adequate gaming experience
Specific advantages relevant in 2020-2022:-
Smaller, lighter, therefore easier to package in larger numbers
Very difficult to scalp effectively
Always a complete package as a product, price-wise easier to swallow than individual components
Zero demand from crypto-mining, so price doesn't go (as) haywire
1. High-end (gaming) laptops are no longer as bulky
(Max-Q may be considered a meme, but it at least pushed a form factor standard)
This one might have been mentioned to death on all tech websites already, but for the last five years, we have witnessed the evolution of high-end laptops as they started to tread the path of sleeker, sexier designs. In fact, gaming laptops have since then integrated more efficient technologies, far better GPU designs, more advanced CPU architectures, as well as cooling solutions that no longer forced manufacturers to design lap-crushing and egg cooking laptops.
Without discussing hardware performance (more on that later), the advantage of this is two-fold. First, you have a low-profile unit that can be placed anywhere within your workspace with a minimal desk footprint. Cable management is simply a matter of managing external ports, and some of them may even be eliminated altogether using wireless devices.
Second, your all-powerful productivity station is always just a few plugs away from being tucked in a bag and taken somewhere else. Well, working for hours at Starbucks with a heavy video editing program may not be feasible. But, if you suddenly need to switch to a different studio, or need to quickly edits on-site and you don't want to compromise, then all that can be quickly accomplished on a moment's notice.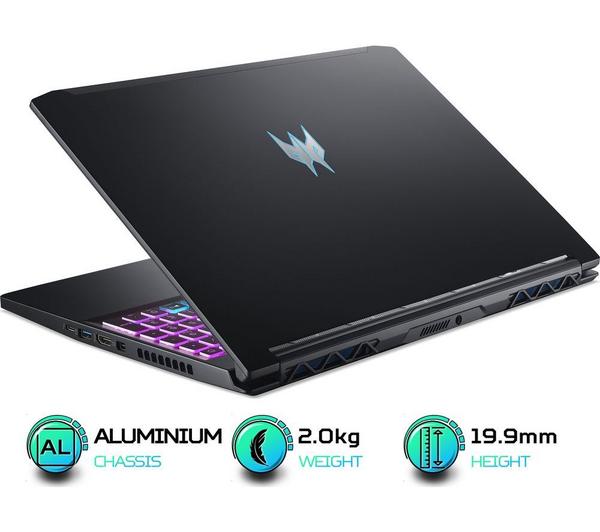 2. Smaller, lighter, and therefore easier to pack in larger numbers
(Do your discrete graphics card and motherboard even fit in the same space?)
One of the biggest negative impacts of the current pandemic to globalization, specifically the significantly increased costs of shipping. As it is commonly known, trade costs are directly tied to shipping rates. The rapid transformation of markets, along with unexpected surges in demand for certain goods, caused shortages in the number of tech products delivered across the world.
For one thing, there is only so much cargo that a single port can handle. This then leads to congestion, which then leads to delays, which then leads to price hikes with the items associated with the freighters. How much more expensive, you ask? Somewhere between 50% to 500% more (from $2,000 to $10,000!), if this report is to be deemed accurate.
Case in point, laptops basically shrink down all the basic components of a PC, and seal it in a package most likely smaller in total area and volume than the average graphics card box. The reduced cost in terms of packaging size allow laptops to remain relatively unaffected by the global shipping changes caused by the pandemic. The markup is quite noticeable, mind you. But, still beats out even pre-built PCs, which are still much bigger even if all-in-one PCs are considered.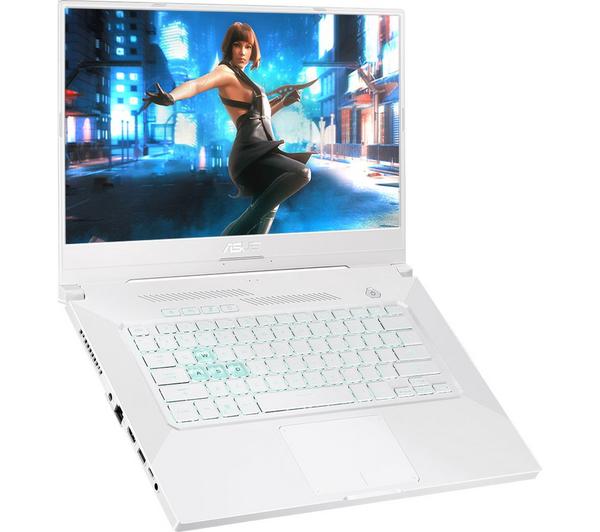 3. Laptops are quite difficult to scalp effectively
(Not impossible, but just logistically ineffective.)
Overall supply is a tricky thing to analyze with laptops. Unlike more specific electronic items like GPU models and game consoles. There are just a million different variations with equally different versions, that you can't really scalp them effectively.
At best, you'll find a very, very niche buyers. But, they would simply be turned around and looked for a different combination of components in other models. At worst, the model that you bought (and planned to scalp) wasn't even interesting to anyone in the first place due to other non-performance factors like brand name and design. Price gouging and controlling of the market by third-party sellers are basically impossible for laptops.
Therefore, you can be certain, at least two years after the global pandemic, that you will be able to buy the laptop model that you want, for the particular performance tier that is actually needed. No need to fight scalping bots online. No need to stand long hours/days in line. No need to force an alternative if a specific CPU, GPU, or motherboard that you really want isn't available at the moment.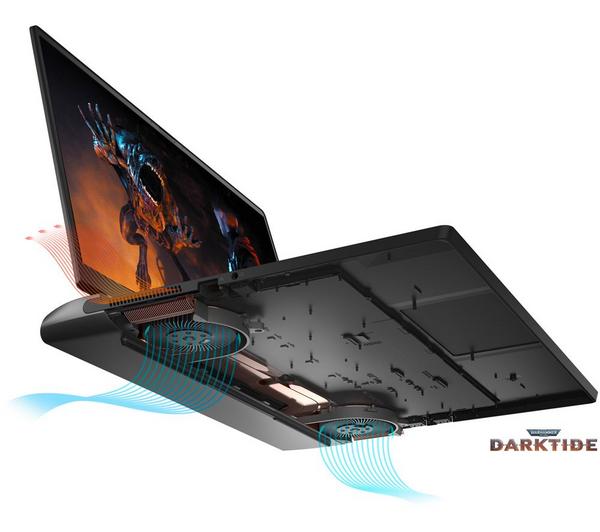 4. Always a complete package as a product, price-wise

(Please include input and output peripherals in the desktop budget as well.)
The added value of converting a PC into a portable form factor has always been the point of contentions for many people that prefer desktops. For one thing, it feels unnecessary if just using the PC for basic purposes. But more importantly, heat dissipation issues come into play, as well as being less serviceable especially for the non-tech savvy.
Ironically, though, the complete package of a laptop is actually what makes it better than desktops in the current GPU crisis and chip shortage. Apart from discrete GPUs eating up the cost of a desktop, laptops also include its own keyboard, a few additional input peripherals such as touchscreens and touchpads, its very own "UPS" (battery) and compact power adapter, and for gaming laptops, high-refresh-rate monitors and fancy sound system. On a separate desktop, each and every one of these components add up, totally diminishing the cost advantages that it once had pre-2020.
Perhaps this table would help visualize this point further:
| | | | | |
| --- | --- | --- | --- | --- |
| | Predator Helios 300 (2021) | Price | Equivalent Desktop | Price |
| CPU | Intel Core i7-11800H | – | Intel Core i7-11700 (non-K) | $324.00 |
| GPU | Nvidia RTX 3060 6GB | – | Nvidia RTX 2060 6GB* | $600.00 |
| Motherboard | included | – | TUF Gaming B560-M Plus | $149.00 |
| Memory | 2x 8GB LPDDR4X 4266Mhz | – | 2x 8GB DDR4 3200Mhz | $62.00 |
| Storage | 512GB NVMe SSD | – | WD SN570 500GB SSD | $49.99 |
| PSU | included | – | Corsair CX 650M | $57.53 |
| Case | included | – | Phanteks P300A | $69.99 |
| Keyboard | included | – | Tecware Phantom 104 | $39.99 |
| Mouse | Logitech Lightspeed G305 | $39.00 | Logitech Lightspeed G305 | $39.00 |
| Monitor | Included (FHD IPS 144Hz) | – | AOC 24G2 FHD IPS 144Hz | $209.99 |
| UPS | included (battery) | | APC 600VA UPS | $89.99 |
| | TOTAL: 1279.99 + 39.00 | | TOTAL: $1652.48 + 39.00 | |
(*- average price)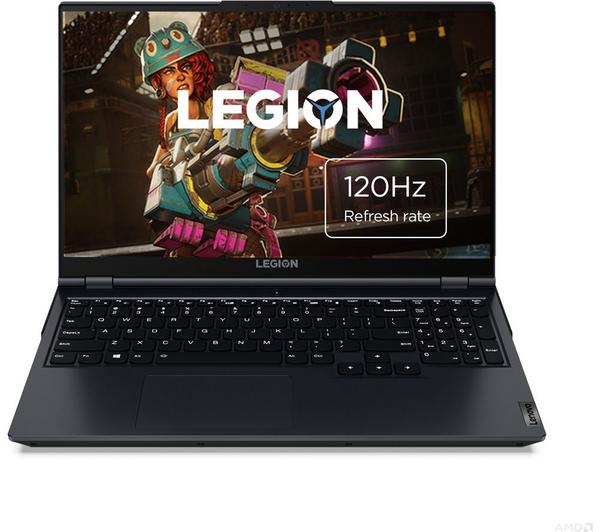 5. Zero demand from crypto-miners, so price doesn't go (as) haywire
(You simply pay the current shipping price premium, as well as the usual "portability tax".)
A discrete GPU as a product is very attractive to a cryptominer because it is an investment that fulfills one purpose alone, and can be introduced into an array of similar components within a mining rig. Laptops can never serve such a purpose. As mentioned earlier, they are a complete package. Whatever specific use case you have for it, you still need to include everything in the purchase.
In the eyes of a cryptominer, that's a lot of components to waste money for that would never be needed. Heck, it can't even be introduced into a custom system anyway since the GPU chip itself is embedded/integrated within the laptop's whole system.
Which, is exactly the same logic for scalpers that are dissuaded from buying discrete GPUs if they are bundled with other items or installed in a prebuilt PC. Cryptominers would simply not want to buy laptops since they're paying way too much for what they will use them for. The infinite demand for GPUs generated by the current cryptomining boom is practically non-existent in the laptop market.
So, even if prices skyrocketed at the start of the pandemic, demand would just gradually lower over time, thus quickly balancing the price out.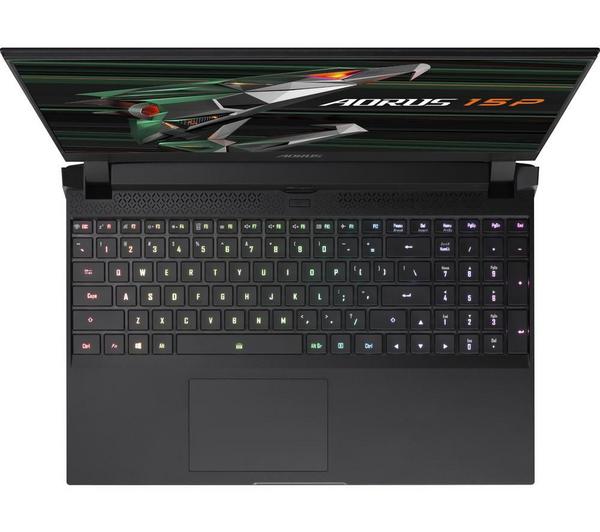 Other laptop updates today that makes them greater than ever before:
For certain models, they can be incredibly power-efficient, to the point that 6 hours no longer feels impressive. With laptops like the Tiger Lake-powered Lenovo Thinkpad X1 Yoga, or even the M1-powered Apple Macbook Pro, you can plow through the entire standard workday without ever having to plug into a wall socket.
As powerful as a standard gaming desktop, without cooking your chips. RTX 3060 laptops can be had for just a bit above $1,000, which typically have the performance equivalent of an RTX 2060 for desktop, plus other features such as a high-refresh-rate IPS display. Remember, this is an era where AMD thinks the 6500 XT is a good deal, and Nvidia thinks that rehashing the 1660 Ti into the RTX 3050 8GB is a solution gamers are looking for.
Actually saves you a lot of money if you know the specs you actually need (even in the current GPU market). Laptop model variety (individual component specs) has gotten to a point where it's almost the same as tailoring your specific needs on a desktop.
Before you buy: things to be wary about with laptops in 2022
Single-channel RAM – as usual, triple-check the product if the memory spec is in dual-channel. If not, and if you're still interested in buying that specific model, consider immediately purchasing a complementary DDR4 stick for an instant dual-channel upgrade.
Sub-optimal cooling system – check if the cooling system is good enough for standard use. This may include confirming the location and number of vents, measuring perceived max fan speed noise, or if the laptop uses some space-opening gimmick to provide better airflow.
Cheap, plastic-y builds – not exactly a detriment, since the plastic is sturdy enough on-spec even with flexing and bending. But for those who wish to use an aluminum-based chassis, you may have to set your sights higher and with a bigger budget.
Upgradeable component positioning – if at all possible, try to search for reviews or teardowns of laptop models that have relatively easy access to module connections, 2.5-inch drive bays, or M.2/memory slots. Oh and, maybe try to find a model that could easily swap batteries as well (optional, only if you absolutely need it).