Intel's 12th Gen Alder Lake CPUs certainly turned heads when they finally became available for retail a few months ago. But, for us low budget-oriented enthusiasts, the costs associated with Intel 12th Gen systems (Z690, DDR5, etc.) are simply not worth our attention. We were far more interested to see if the promise of cheap non-unicorn 5300G Zen 3-level performance can be fulfilled by the SKUs below the stack, specifically those that are meant to supplant the 10400's and 11400's of current mid-range Intel prebuilts.
And now, the time is upon us.
With more or less the official-ish unveiling of the Core i3 12100 and i5 12400 in the form of early announcements and leaks, we can finally see the reason why everyone should be excited with Intel's affordable return to form.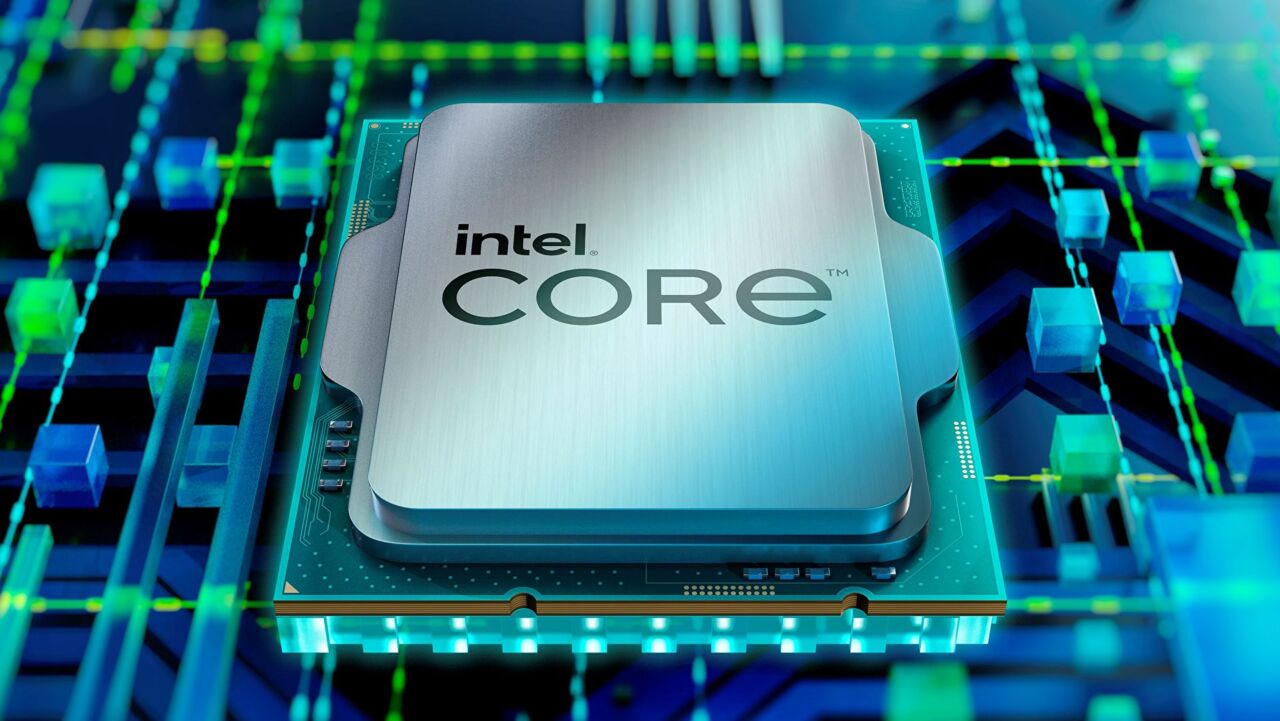 Was Alder Lake was (More or Less) a Success?
In a way yes. Intel did put its tech development back into form by finally moving past its way overdue 14nm+++ architectures. As of today, Alder Lake 12th Gen opened the way to the first set of desktop CPUs that use the brand new Intel 7 (formerly 10nm SuperFin) design of late-2020 Tiger Lake laptop CPUs. This is before it was even proven to "beat" the year-old Zen 3 (Ryzen 5000), and before it was even proven to instantly render Rocket Lake economically obsolete.
As for the use of P-cores and E-cores, they're not bad. At the very least, its design proved that some of the theoretical uses of a BIG.little architecture for desktop applications were indeed promising.
Why Would Non-K Alder Lake Be Better?
Because it will be considerably cheaper.
Simply put, the market has been starved of a worthy similar-tier successor to the Ryzen 5 3600 and Intel Core i5-10400/11400 for quite some time now. Alder Lake opens the sub $200-tier price range with what seemingly is a much more accessible version of a Ryzen 5 5600X. At a time when AMD only has the still-more-expensive Ryzen 5 5600G and super-elusive OEM-only Ryzen 3 5300G as "entry-level" alternatives, the Intel Core i3 12100 and Core i5 12400 will ironically represent "Zen 3" level performance at the retail market with open availability.
What about the Core i5 12600 and Core i3 12300?
While both of these CPUs are still considerably cheaper than non-K SKUs (even offering slightly upgraded boost clocks), they are effectively out of our intended "budget" category by definition of the lowest SKU requirement. If you want the cheapest Alder Lake for entry-level, the Core i5 12400 and Core i3 12100 are the way to go.
But, There are Caveats to Cheaper Alder Lake Right?
Yes. The usually lowered specifications are there, such as decreased core clocks, lower power limits, as well as a slightly reduced cache. But the most notable feature omission of non-K Alder Lake is the complete lack of any E-cores. That's right, despite being the most touted feature of Intel 12th Gen, the Core i3 12100 and Core i5 12400 WILL NOT have E-cores. Both CPUs will have the traditional configuration of 4-core/8-thread and 6-core/12-thread respectively.
So, why even bother you ask? Well, there's still the architecture. These desktop-optimized 10nm SuperFin (Intel 7) CPUs would still provide significantly higher IPC margins than their predecessors, and are still technically advanced enough to be considered as part Intel's "latest generation entry-level" lineup.
The Poor Man's Ryzen 5 5600X: The Core i5 12400 (F)
| | |
| --- | --- |
| Cores | 6 |
| Threads | 12 |
| Single-Core Boost | 4.4 Ghz |
| All-Core Boost | 4.0 Ghz |
| (L3) Cache | 18 MB |
| Turbo Power* | 73W |
| Intended MSRP | $180-$200 |
(*highest power consumption with a maxed CPU load such as Cinebench)
It should be noted that this spec information was shared by someone who owns an actual retail version of the Core i5 12400 (and therefore not a potentially unstable engineering sample), who checked these specs using CPU-Z.
As a number of recent articles have pointed out, the Core i5 12400F is a huge generational leap over its Comet Lake and Rocket Lake predecessors. In fact, it narrowly beats the disappointing waste of silicon that is the Core i9 11900K in single-threaded benchmarks. Something that should not even be remotely possible with an SKU that is several tiers below, let alone coming only a single generation after.
Therefore, it is reasonable to think that the Core i5 12400F can pack a nice punch when brought side-by-side with AMD's current mid-range champion: the Ryzen 5 5600X. Sure, it may not be able to overtake the competition, but at least it can reasonably keep up. And in gaming? We can expect to see the Core i5 12400F occasionally flip a few frames over the reigning 6-core/12-thread king.
All of this, at a price that makes the Ryzen 5 5600X look like "overpriced garbage". If the Core i5 12400F can deliver at least 90% of its relative performance in both productivity AND gaming loads, then it is reasonable to say that the previous Zen 3 champ has finally reached its market obsolescence. Especially since you can just add a bit more to its cost to jump tiers, towards the now reasonably cost-cutted Ryzen 7 5800X.
(Hopefully) Never a Fairy Tale: The Core i3 12100 (F)
| | |
| --- | --- |
| Cores | 4 |
| Threads | 8 |
| Single-Core Boost | 4.3 Ghz |
| All-Core Boost | 3.9 Ghz |
| (L3) Cache | 9 MB |
| Turbo Power* | 64W |
| Possible MSRP | $100+ |
(*highest power consumption with a maxed CPU load such as Cinebench)
Ryzen 3 3300X? Now just a fairy tale. Ryzen 3 PRO 4350G? Good luck searching on AliExpress. Ryzen 3 5300G? Sorry, exclusive for OEM systems only.
And so, the retail-level 4-core/8-thread product segment was effectively abandoned by AMD by the time Zen 3 came out (the Ryzen 3 5300G didn't even exist until only six months ago). This leaves the Core i3 10100/10105, as the current reigning champion of super-budget tier PCs, a reputation that it actually lives by, since it can reasonably compete with the Ryzen 3 3300X, and even leaves the aging Ryzen 3 3100 in the dust.
Now, what would happen if we supercharge this CPU with Alder Lake's 10nm SuperFin (Intel 7) architecture? Even without any E-cores infused into its die design, we can already expect very significant improvements that would surely blow away even the 3300X's successors. And indeed, that turned out to be quite true.
Long story short, not even the Ryzen 3 5350G is able to hold onto its perceived dominance over the Core i3 12100 (not counting iGPU performance, of course). CS:GO, the eternal classic benchmark game which has since then "flipped around" starting Zen 2, now shows Intel 12th Gen coming back to it once again, averaging with 16% more FPS. Well, to be fair, the Core i3 12100 does consume at least 10 watts more, but this is well compensated by performing on average 30% better on various synthetic benchmarks.
And no, this time the fanboys can't use the argument of Zen 3 having a "one-year handicap", since it was launched just a few months ago.
Best part of it all? The Core i3 12100 will slot directly into the market segment of the Core i3 10100, ensuring that generation-competitive AND cheap 4-core/8-thread systems are going to be widely available once they flood local PC store shelves next year.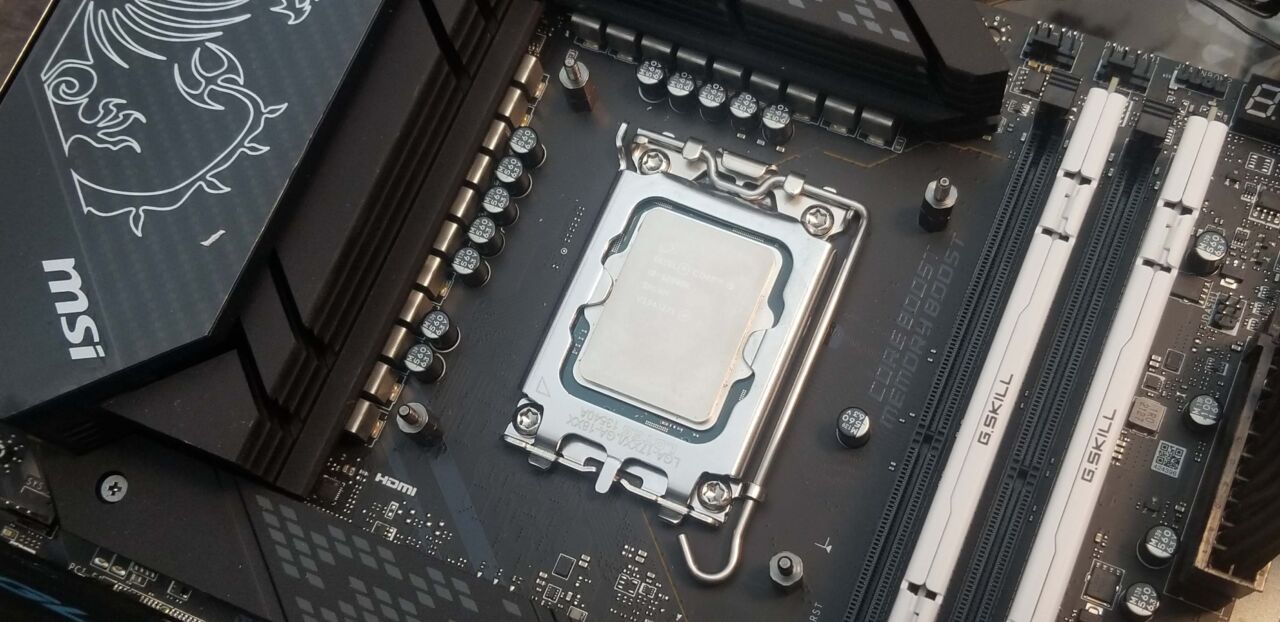 The Electric Elephant in the Room: B660, H670, and H610 Motherboards
Of course, what purpose would a budget Intel system be if we insist on using the exorbitantly expensive Z690 motherboards? Like the Core i3 10100 and Core i5 10400, the only way to truly reap the benefits of non-K Alder Lake's cost-to-performance ratio is to make use of the cheaper LGA 1700 chipset motherboards.
Which are also well on their way to commercial availability in just the next few weeks.