Intel's Rocket Lake 11th Gen certainly did not capture the imagination of the DIY crowd even as it finally gets shipped and becomes widely available to consumers. Unlike Comet Lake 10th Gen, which eventually became the best bang-for-the-buck option at the moment, the horrible power consumption of Intel 11th Gen just showed how overstretched its 14nm process now is in the face of the rapidly evolving CPU market.
But, Intel seems to be promising (yet again) that Alder Lake will be showcase even bigger changes than Comet and Rocket Lake. Indeed, more updated leaks do suggest that this will be somewhat of a potential industry game-changer for Intel.
But how much exactly? And should you still get excited for 12th Gen Intel?
The Road to Alder Lake, from a (Broke) DIY PC Enthusiast Perspective
It has been a good five years since AMD completely shook up the industry with the introduction of the Zen architecture. Whether or not Intel was significantly affected by the rise of Ryzen, it is undeniable that the immediate changes that the company took with product launches had a profound effect in changing the development "meta" that it has adopted since the release of 3rd Gen Ivy Bridge CPUs.
Perhaps the worst event within this timeline, was rendering the entire 7th Gen Kaby Lake CPU lineup instantly obsolete overnight with the change in 8th Gen Coffee Lake architecture. A dirt-cheap Core i3-8100 simply wiped the floor with the supposed mid-tier Core i5-7400 in just ten months after being officially released.
Since then, the following developments and strategies drastically shaped the future release of Intel CPUs going forward:
AMDs move to make 4-core/8-thread entry-level, 6C/12T mid-range, and 8C/16T high-end forcing Intel to do the same (thus "lowering" its base-level Xeon CPUs as i5's and i7's in the future). The emulation was completed starting 10th Gen Comet Lake.
Introduction of Ryzen 9 and Threadripper CPUs, indirectly prompting the development of the Core i9 series, the new flagship for Intel CPUs
To a much lesser influence/extent at the start of 8th Gen Coffee Lake, the introduction of F-type CPUs, which are lower-production cost versions of the same SKUs built without iGPUs. (Core i3-9100F, i5-10400F, i7-11700KF, etc.)
Bringing down formerly luxury higher-end Intel CPU prices to match the formerly aggressive pricing of Ryzen CPUs. (10th Gen Comet Lake is now the best "bang for the buck" CPU series, as opposed to the current enthusiast-level Zen 3 Ryzen 5000 CPUs)
Intel simply opted to forever increase boost frequencies, with no intention to upgrade the production process from 14nm for a few more CPU generations. This caused discrepancies in the perceived power draw of future Intel CPUs versus its actual, practical power draw during sustained heavy loads (a most prominent problem for 11th Gen Rocket Lake CPUs)
11th Gen Rocket Lake motherboards finally allowed memory overclocking in mid-tier chipsets like the B560, much in the same way as the B350/B450/B550 allows memory overclocking for AMD.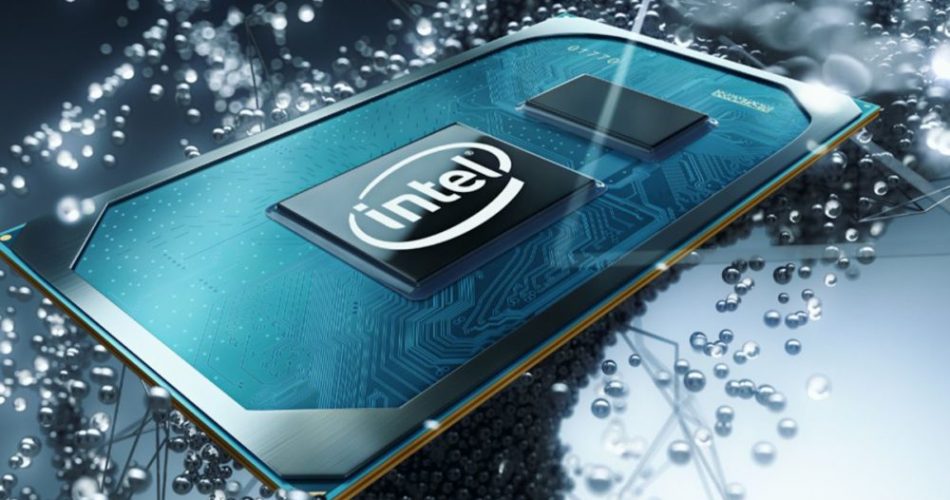 Biggest Expected Changes to Alder Lake
With the threat of AMD's ever-increasing CPU market share, getting bigger each year, the pressure to make Alder Lake as revolutionary as it can be mounted even higher. It is even hoped that with the return of Patrick Gelsinger as the new CEO of Intel, the company would at long last have its "Lisa Su" or "Steve Jobs" moment. Indeed, as more rumors and leaks are being fed to the online enthusiast communities, it would seem that Alder Lake may really be Intel's game changer, for better or for worse.
Here's a list of all of the things currently known about Alder Lake: (as of June 2021)
Support for DDR5 memory modules. Pretty much one of the most common expectations for the next generation CPUs of late 2021 and beyond. Heck, the exact same thing is being predicted at the other side with the Ryzen 6000 series and its accompanying AM5 platform, so it should be the same for Team Blue. Though, this would most likely be in a transitional form, with support for both DDR4 and DDR5 on a single chipset. Oh, but don't expect any of those purported 512GB memory sticks for your near-future Alder Lake build.
PCI-Express 5.0 jumps out of the blue. Following DDR5 memory support closely is the inclusion of a PCI-E 5.0 (and PCI-E 4.0!) compatible Alder Lake chipsets. As to how PCI-E 5.0 would even be technically useful for the next few years… that is pretty much questionable. But, the option to adopt PCI-E 5.0 early (if confirmed) at least future proofs subsequent systems that would inevitably follow Alder Lake builds later on (though reports also state that current NVMe devices WILL NOT BE included in this update).
A mild (expected) increase in single-thread workloads, but very huge increase in multi-threaded workloads. How much exactly? Apparently, almost double. A certain leaked presentation of Alder Lake seems to showcase that Alder Lake's 10nm superfin process (previously demonstrated on 11th Gen Tiger Lake mobile CPUs) will do absolute wonders for the new CPU generation. To be fair, this is a keynote presentation leak, so take it with a grain of salt, but Intel seems to be at least confident in advertising Golden Cove and Gracemont architectures to that extent.
Alder Lake is just the first in the next line of hybrid architecture CPU series. As mentioned earlier, Intel 12th Gen will be combining the upcoming Golden Cove and Gracemont architectures to create a hybrid system for its main line of CPUs. This will be the "meta" going forward, very reminiscent of the big.LITTLE architecture system that ARM typically does for its multi-core, multi-system chips.
Alder Lake is specifically built to "perfectly" handle Windows 11 (or whatever the next Windows will be officially called). In a move that is obviously made as a response to the massive success of Apple's M1 chip, Alder Lake seems to be gearing up (quite literally) to become THE optimal Windows 11 CPU. The big.LITTLE configuration could have a hand in this rumor, since active and background tasks are effectively going to be separated by this CPU architecture, therefore theoretically boosting basic OS performance.
LGA 1700 is built to last for several generations. Finally moving away from the long-time tradition of Tick & Tock when it comes to CPU generations (at least for a bit), the LGA 1700 seems to be gearing up for more than a few CPU generations beyond just 12th Gen Alder Lake and the succeeding 13th Gen Raptor Lake. Hmm, does anybody have an idea where the inspiration for this came from? It does seem very obvious, does it?
The top-end SKUs (K-type Core i5, i7, and i9's) are coming as early as the end of October this year. It is expected that the CPU embargo will be lifted at this time, finally allowing the reveal of Alder Lake CPUs, their specs, and most likely its benchmarks. Mid-range and entry-level non-K SKUs would then follow on shortly during the first quarter of 2022. Stay tuned to see what's coming up!
Core i5-12400 and i3-12100 won't have minor task optimization?!. Curiously, the leaked data on the Alder Lake SKUs reveal that the supposed mid-tier/entry-level i5 and i3 will only have Golden Cove cores (six and four respectively), and zero Gracemont cores. If Intel is confident of 12th Gen's IPC gains, then… these two CPUs might not actually need one Alder Lake's biggest signature features? A very interesting point if it becomes definitively confirmed later.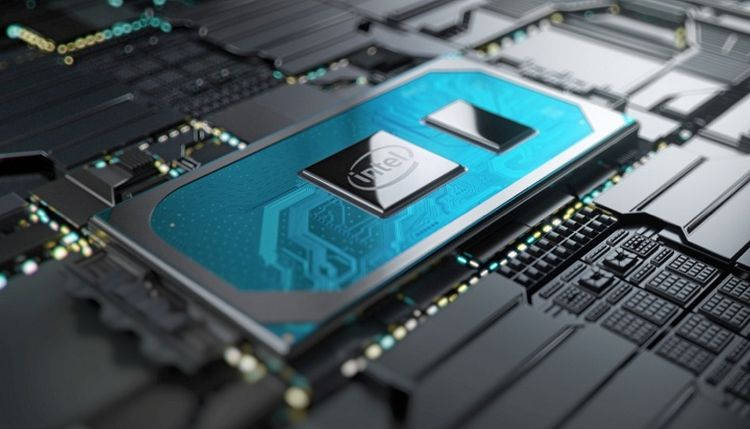 Is Alder Lake the Long-Awaited Sandy Bridge 2.0?
In the revolutionary development sense, it seems not, unfortunately. At least based on the information that has been circulating online so far. Alder Lake does seem to be the biggest update Intel has so far with its next-generation CPUs, but at the very least, it will only be on par with everything else that the rest of the tech industry had been throwing on the table so far.
Well, there are a few outlandish claims and reveals that seems a bit dubious, if not requiring further testing as the SKUs become officially available. For instance, the rumored double performance, while seemingly outrageous and impossible, might actually be plausible for certain cherry-picked workloads.
Probably the most exciting part of Alder Lake is its approach to ARM-like hybrid core configurations. Gracemont cores basically take the role of the "little" core, separately handling background tasks while the "bigger" Golden Cove cores handle most of what the user is actively dealing with. The reported chart topping Alder Lake Core i9 apparent has eight Golden Cove and eight Gracemont cores in an (8+8)-core/24-thread configuration, which is yet again a distinct departure from typical mainstream core configurations we have seen in desktops since 2017.
There's also that Windows 11 optimization, taking a direct page from Apple M1's massive optimization success. We'll also see how AMD moves to this supposed arrangement in the next months to come. Like Apple, chips will be designed to offer an edge when used to power the operating system(s) it is designed for e.g. M1 optimised for iPadOS and MacOS. Alder Lake will be optimised for Windows 11.
And finally, for the broke little guys, Alder Lake does seem to include cheaper, entry-level SKUs, which definitely won't be simple refresh versions of a previous older generation. Quite the relief compared to AMD's decision to seemingly skip Ryzen 3 completely for the next few releases moving forward.